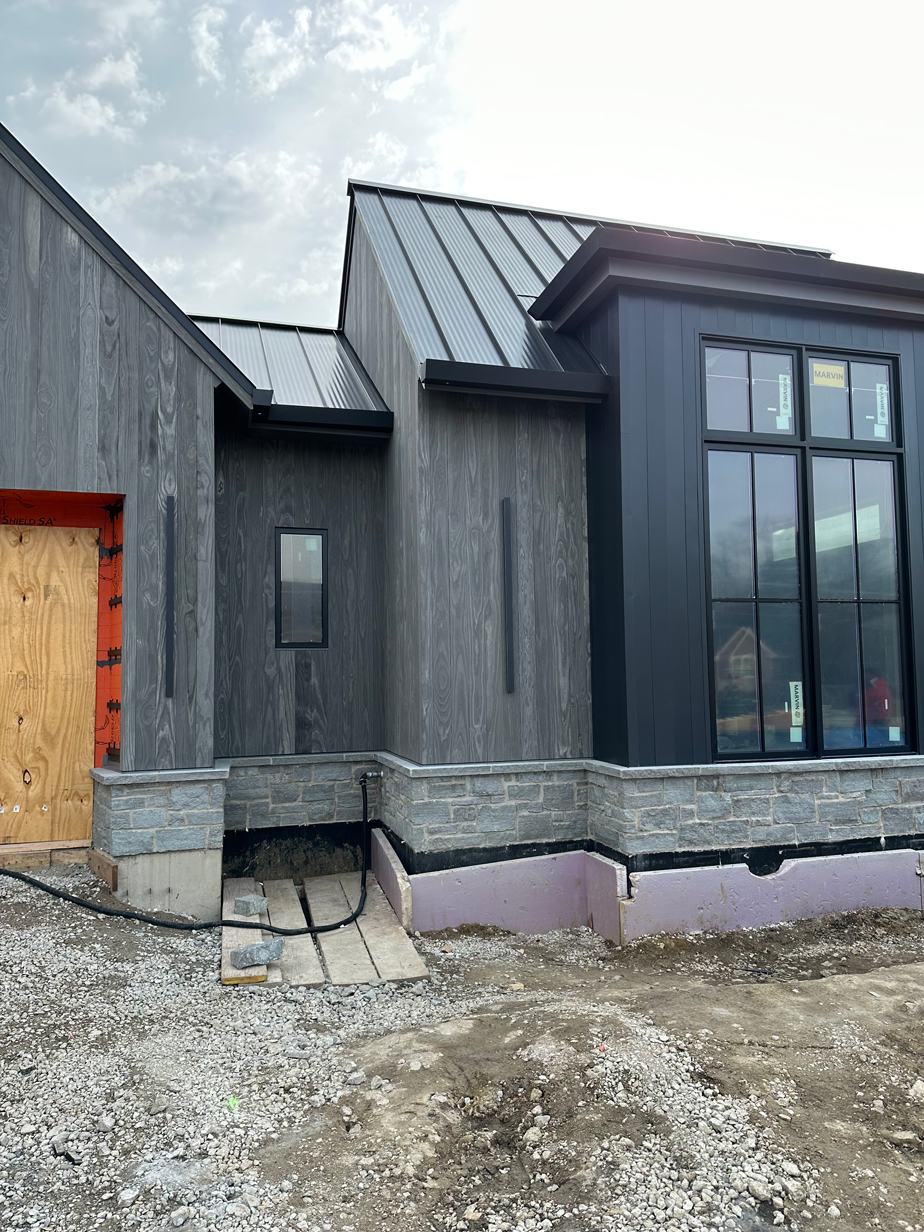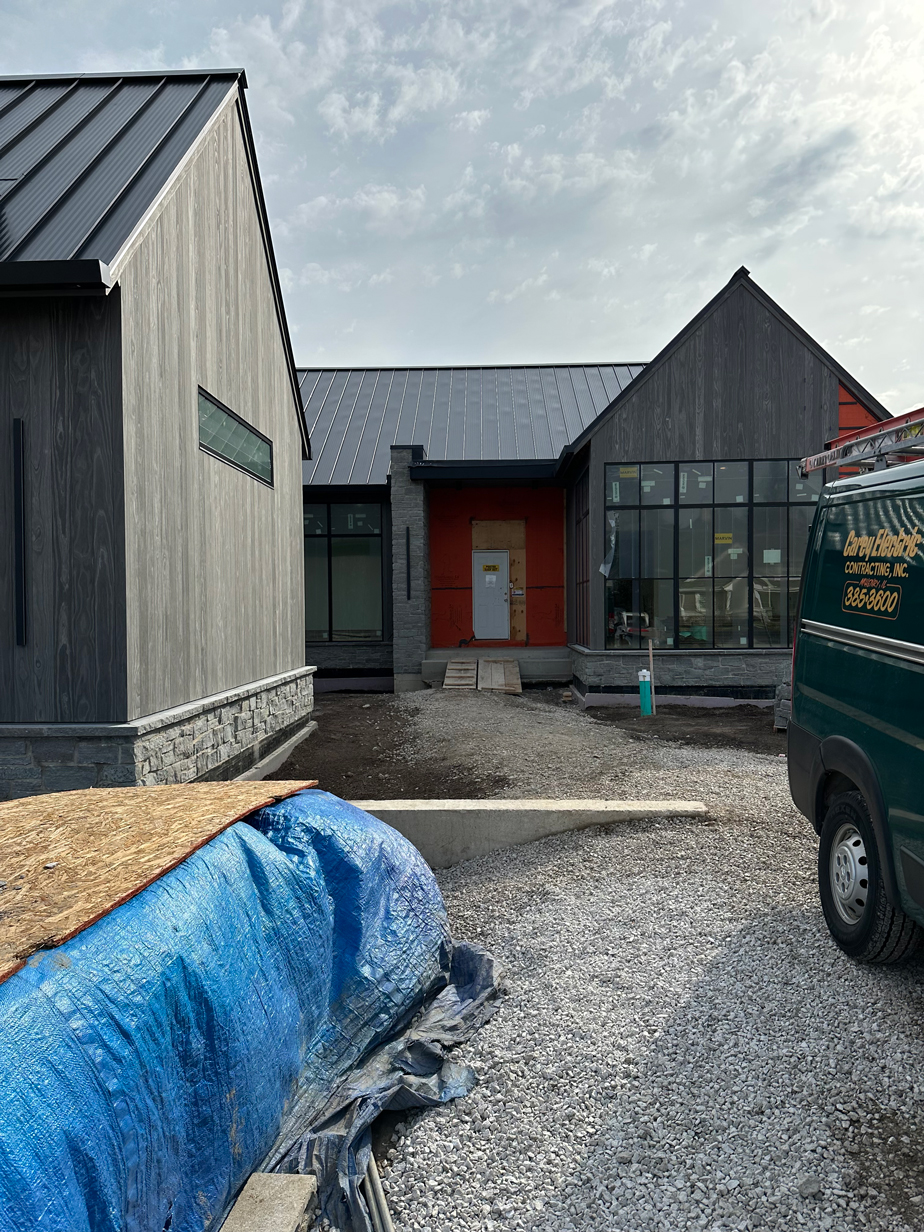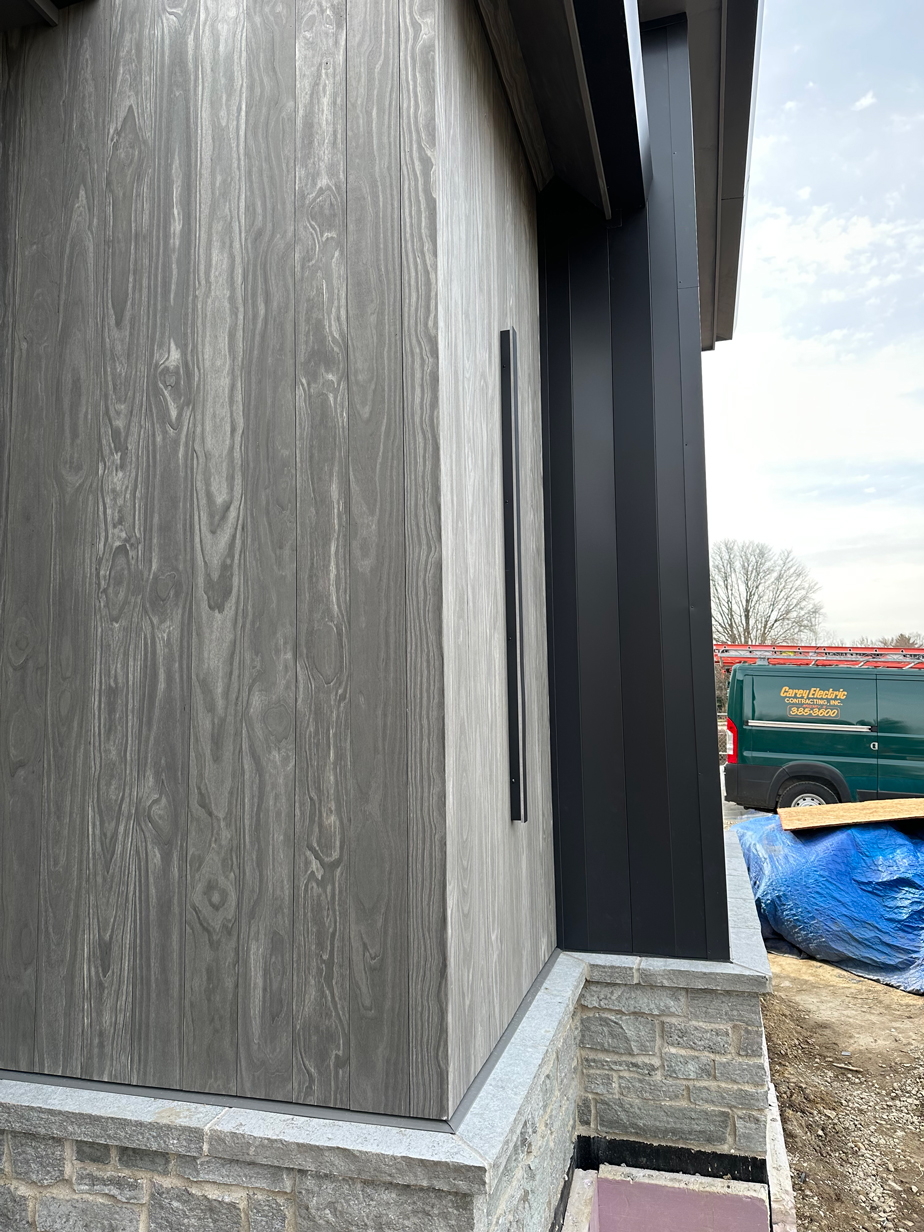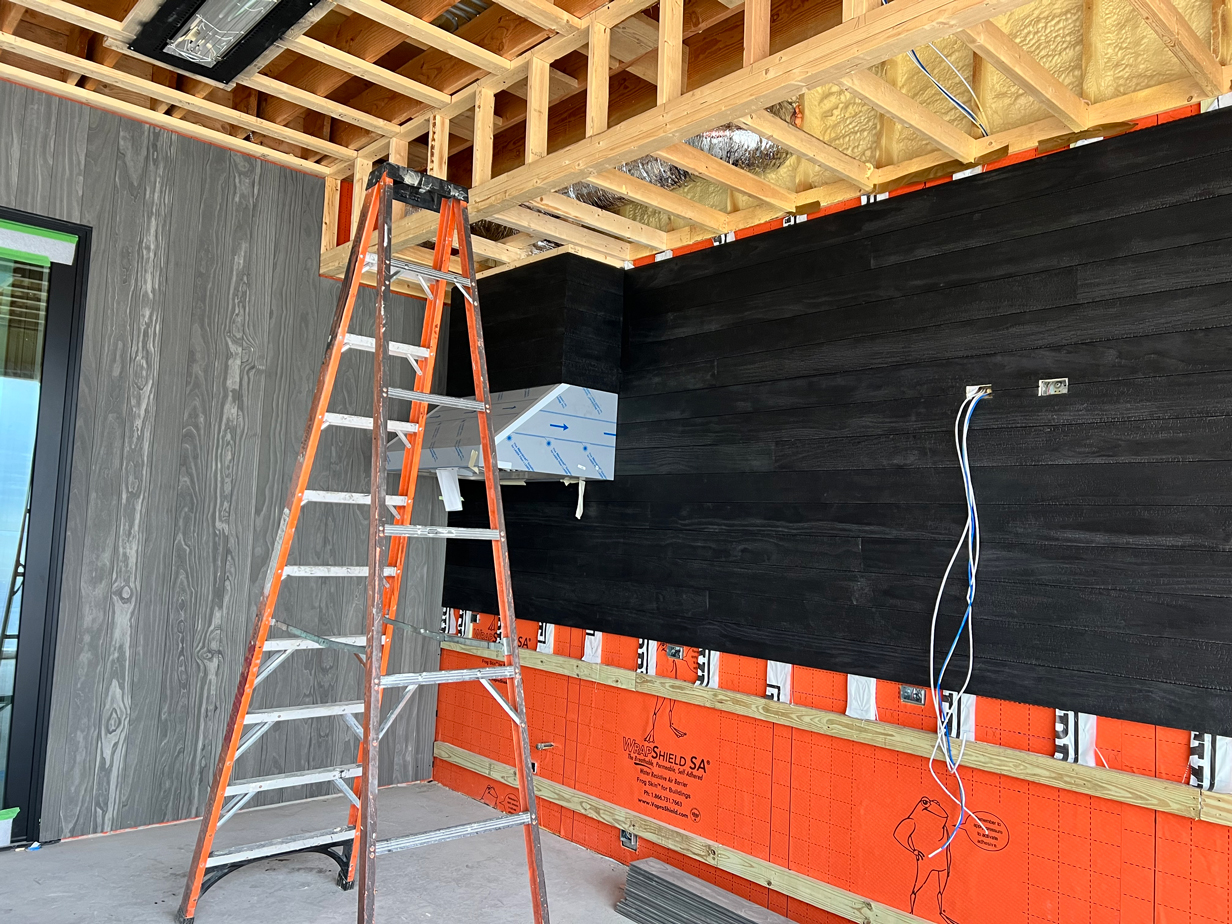 Arlington Heights – Arlington Heights, IL
Exterior Cladding
GREY MATTER Accoya®
Species: Radiata Pine (Pinus radiata)
FSC® Certified: FSC® mix 70%
Select Grade Textured on Face Only, unfinished
Solid +/- 3/4″ thick x +/- 5-3/8″ wide x 8′-16′ random lengths
Tongue & Groove Quantity 
MATSU Shou Sugi Ban Charred Accoya®
Species: Pinus radiata
FSC® Certified: FSC® mix 70%
Select Grade Finished on face only
Finished on face only, sealed on back & 2 long edges
Solid +/- 3/4″ thick x +/- 5-3/8″ wide
x 6′-16′ random lengths
Tongue & Groove Quantity
In the suburbs of Chicago rests a private residence in the charming town of Arlington Heights, just miles from Lake Michigan. The village offers a wide range of residential options, including single-family homes, townhouses, and condominiums. It also has a thriving arts scene, with several theaters, galleries, and music venues located in and around the downtown area.This home was designed to create a modern and clean aesthetic, while still keeping in touch with the town's character. This home will feature reSAWN TIMBER co. GREY MATTER Accoya on the exterior and MATSU Shou Sugi Ban Charred on the interior.
GREY MATTER by reSAWN TIMBER co. features Accoya® wood with a light texture that has been impregnated with a non-toxic grey pigment for a through body color.  GREY MATTER can be used for interior or exterior wall cladding.This product is unfinished and does not require a finish. It is intended to be a living finish that will weather naturally in place and requires no maintenance.  GREY MATTER is grey from day 1 and can be used to achieve consistent color on all exterior surfaces regardless of facing (north, south, east, west) or application orientation (cladding, roofing, soffits, underside of canopy). This grey color can also be seamlessly carried into the interior walls or ceilings.
MATSU by reSAWN TIMBER co. features CHARRED Accoya® wood burnt in the Japanese style of shou sugi ban. MATSU can be used for interior wall cladding and is finished on the face only.
Nicholas Associates is a family run construction business that is composed of high quality experts in all areas of the business. Their project managers and field superintendents have combined construction management and education with years of real-world experience in the industry.