CYPRESS
exterior cladding :: interior cladding
Cypress is notable for its color consistency, density and hardness. Although cypress is a softwood, it grows alongside hardwoods and traditionally has been grouped and manufactured with hardwoods. The oils in cypress' heartwood make it one of the most durable woods when exposed to moisture conditions causing decay. Cypress trees are natives of the south. They are found primarily in wet, swampy areas along the Atlantic Coastal Plain from Delaware to Florida.
DURABILITY–Cypress trees generate cypressene, a naturally occurring preservative oil that makes cypress heartwood resistant to insects, decay, chemical corrosion and other damaging elements.
VERSATILITY–A favorite choice for long-wearing outdoor applications such as exterior siding, fence posts, telephone poles, docks, and railroad ties.
SUSTAINABILITY–Cypress trees can grow to 150 feet tall and 12 feet in diameter, the wood can lock in substantial amounts of carbon. More cypress is grown than harvested–not considered in danger of extinction.
FIRE RESISTANCE–reSAWN's CHARRED CYPRESS has a Flame Spread Index of 40 and a Smoke Developed Index of 140 to give it a Class B Rating. CHARRED CYPRESS can be fire treated to Class A for interior projects.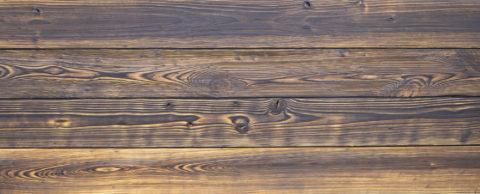 The commons are a staple grade useful for all types of general construction, finish, trim, pattern stock, and other uses where ordinary tree characteristics either enhance the appearance of the piece or do not restrict the appropriate application of the piece. This grade is much more rustic, than the Select Cypress. The number two grade has much more generous allowances of character marks with any number of checks, slight peck, and pin worm holes. We offer number two common grade for interior applications.
The Selects & Better grade is of the highest quality and should be specified for any use where appearance and performance of the utmost importance. This grade is very clear of defects and has few color variations. Select is considered more formal than all other grades. A 6″ wide board is allowed to have one medium knot. In a 7″ x 9″ wide board two medium knots are allowed. In boards that are 10″ and 12″ there can be three medium knots. One medium knot can be substituted for three pin knots. Pin knots must be less than 1/2″ in diameter. We offer Select Grade for exterior cladding and interior applications.