WESTERN RED CEDAR
exterior cladding :: interior cladding
reSAWN offers Western Red Cedar because it's one of North America's great renewable resources. In addition to it's prominence as sustainable exterior material, it's very durable and is one of the lightest commercial softwoods. It is an expansive and popular tree in the Pacific Northwest region of North America. The wood is used to build shingles for roofs, siding (cladding) for homes, decks, and furniture among other applications.
With the use of the classic building material, reSAWN has modernized and expanded the possible design options with CHARRED shou sugi ban and weathered finishes.
WESTERN RED CEDAR BENEFITS
DURABILITY–WRC is a naturally durable softwoods that creates extractives (Thujaplicans and Phenolics) that ward off decay caused by insects, water infiltration, and fungi. The extractives increase with age leading to a longer lasting product life cycle–especially in exterior applications.
DIMENSIONAL STABILITY–WRC has very low shrinkage factors and is largely superior to all other coniferous softwoods in its resistance to warping, checking, and twisting.
THERMAL CONDUCTIVITY–WRC's low densities gives it a high thermal insulating value because it contains a high proportion of cell cavities. In dry wood, these cavities are filled with air which is one of the best known thermal insulators. The R value is 1.35″ (34mm) of thickness.
FIRE RESISTANCE–reSAWN's CHARRED  and WEATHERED CEDAR have a Flame Spread Index of 40 and a Smoke Developed Index of 140 to give it a Class B Rating. They can be fire treated to Class A for interior projects.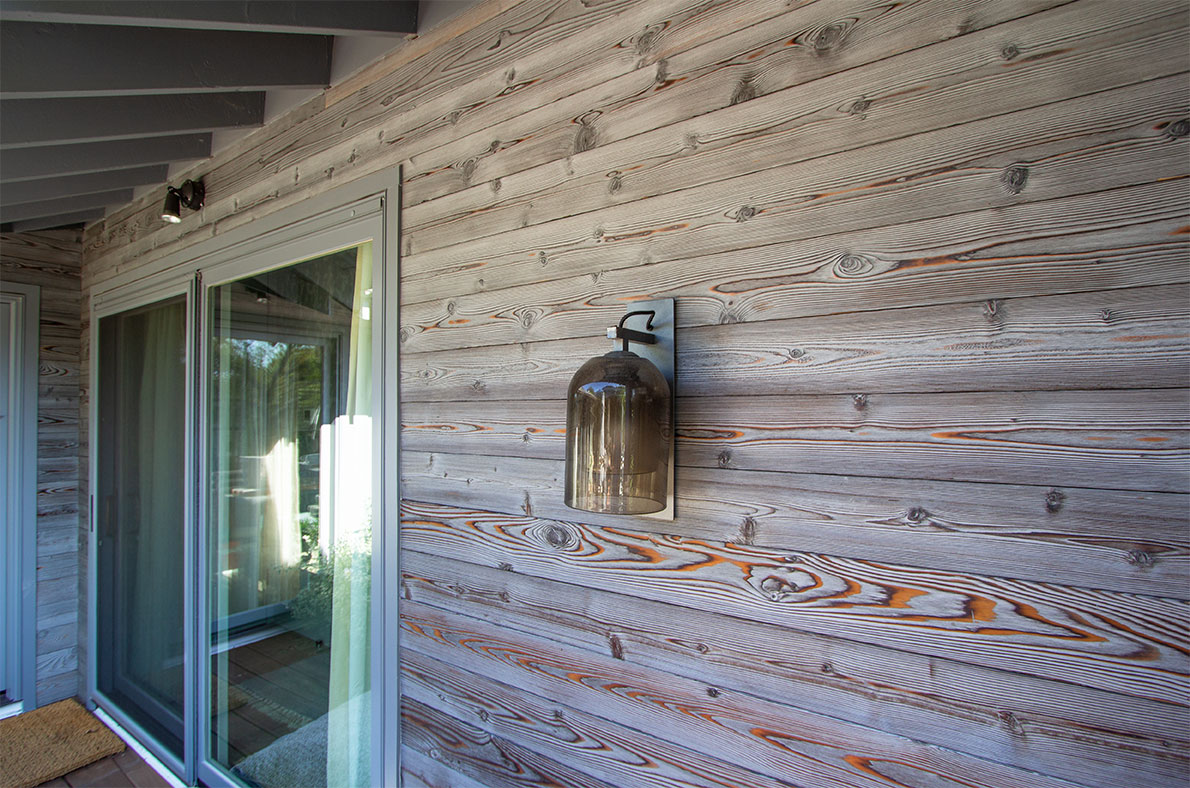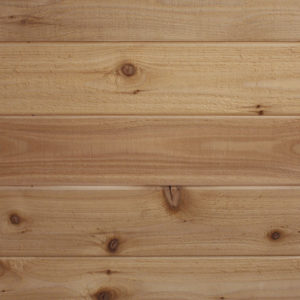 Rustic in appearance, the basis for this grade are the knots, burls, and naturally occurring markings that are of fairly uniform distribution. In this grade, the knots are sound and tight. Star checked and/or slightly chipped knots permitted.
A & BETTER CLEAR VERTICAL GRAIN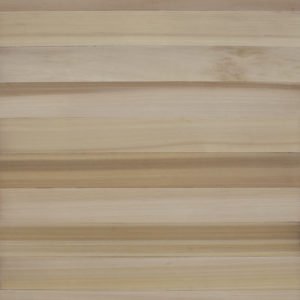 This is the highest grade of Western Red Cedar. Vertical grain means that the growth rings are parallel to each other on the face of the board, and very light skips on the non-graded face. The wood is sawn specifically to achieve that look. Limiting provisions include very light torn grain and very light skips on the non-graded face.
Learn more about reSAWN's other CEDAR offerings: