Powder Mountain Cabin
The Powder Mountain Cabin stands out against the rest, far more extensive in scale and the only cabin clad in shou sugi ban exterior siding.  Its geometry steps down like the slopes and seamlessly blends the surroundings, and better yet, you can ski-in/ski-out of the house. As a result, it provides a magnificent, uninterrupted panoramic view of the trees and mountains. "This building is all about the topography of the mountain," MacKay-Lyons explains, "it really echoes the landscape."
SiOO:X Wood Protection System – Where Technology and Nature Converge
The natural beauty, durability, and availability of wood have made it one of the world's oldest and most sustainable building materials. From an end-user perspective, a common issue with choosing real wood cladding for exterior facades is the perceived ongoing maintenance and uneven weathering on different structure parts.
Now there's a wood cladding finish option that combats weathering and ongoing maintenance issues by taking advantage of several technological advancements.
SCHEDULE A CEU PRESENTATION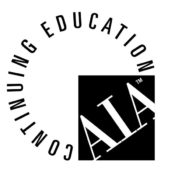 As an approved AIA CES Provider, reSAWN TIMBER co. is excited to offer a two-part series about specifying exterior wood cladding. reSAWN examines the sustainable, performance, and aesthetic benefits and innovations that have made exterior wood cladding an ideal material for architectural specifications. After the two-part series is completed, each attendee will receive a total of 2 (two) LU|HSW credits in addition to certificates of completion.
reSAWN TIMBER co. provides new and reclaimed wood products for architectural specifications for flooring, interior wall cladding, ceilings, exterior siding, furniture and custom millwork.
Our carefully curated offering includes award-winning shou sugi ban charred woods, reclaimed woods, newly harvested american wood species and european oak.  We provide only the highest quality materials milled to exacting standards and finished in a way that enhance the natural beauty of the wood. Our extensive offering includes wide plank flooring,  FSC® Certified woods, and custom furniture with traditional joinery.
We specialize in meeting the needs of architects, designers and contractors, and providing superior service and guidance in developing your specifications.  Our products can assist you in achieving your project goals in aesthetic, performance and sustainability.  Contact us to learn more about our FSC® products.
NEWEST PROJECTS FROM reSAWN TIMBER co.