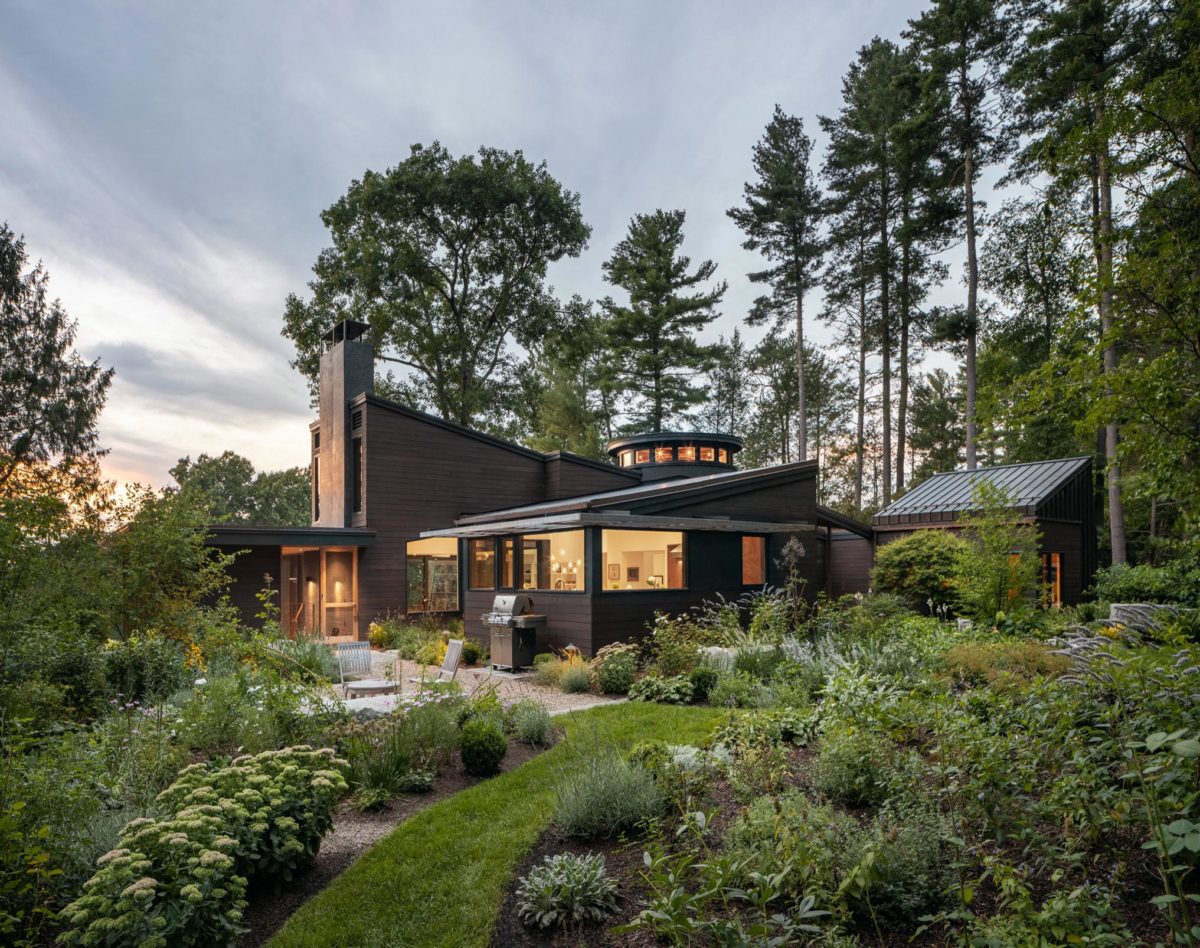 Fairhaven Bay House – Lincoln, MA
Located in Lincoln, MA, the Fairhaven Bay House sits on a beautiful 5-acre waterfront property with panoramic views of the Sudbury River. Built in 1994, this private residence received a complete redesign. The exterior features 3,800 sq. ft. of PONZU Shou Sugi Ban Charred Cypress cladding. The warm brown tones beautifully highlight the home's two-story circular sky lit foyer, large pane glass windows, and green foliage surrounding the property.
PONZU by reSAWN TIMBER co. features charred Cypress burnt in the Japanese style of Shou Sugi Ban. PONZU is carefully charred, misted with water, cooled, brushed, and then finished. The burning process accentuates the wood grain and creates varying colors when viewed from different angles and different light. PONZU is made with Cypress sourced from the Southern United States and can be used for interior wall cladding, ceiling cladding, and exterior siding.
SCHEDULE A CEU PRESENTATION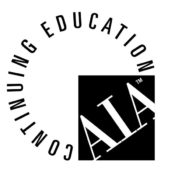 As an approved AIA CES Provider, reSAWN TIMBER co. is excited to offer a two-part series about specifying exterior wood cladding. reSAWN examines the sustainable, performance, and aesthetic benefits and innovations that have made exterior wood cladding an ideal material for architectural specifications. After the two-part series is completed, each attendee will receive a total of 2 (two) LU|HSW credits in addition to certificates of completion.
reSAWN TIMBER co. provides new and reclaimed wood products for architectural specifications for flooring, interior wall cladding, ceilings, exterior siding, roofing, and custom millwork.
Our carefully curated offering includes award-winning shou sugi ban charred woods, reclaimed woods, newly harvested American wood species, and European Oak.  We provide only the highest quality materials milled to exacting standards and finished in a way that enhances the natural beauty of the wood. Our extensive offering includes wide plank flooring and FSC® Certified woods.
We specialize in meeting the needs of architects, designers, and contractors, and provide superior service and guidance in developing your specifications.  Our products can assist you in achieving your project goals in aesthetic, performance, and sustainability.
NEWEST PROJECTS FROM reSAWN TIMBER co.