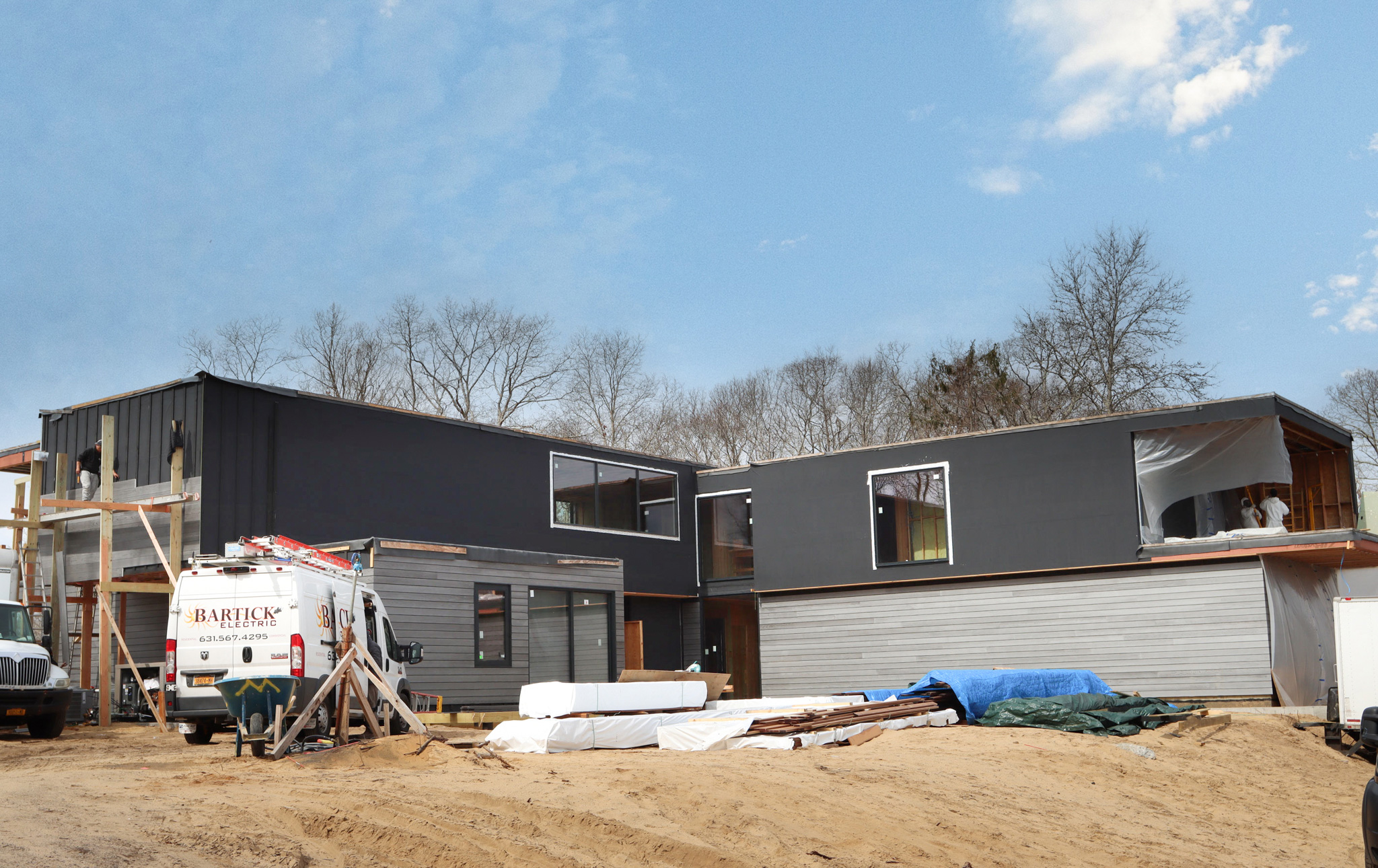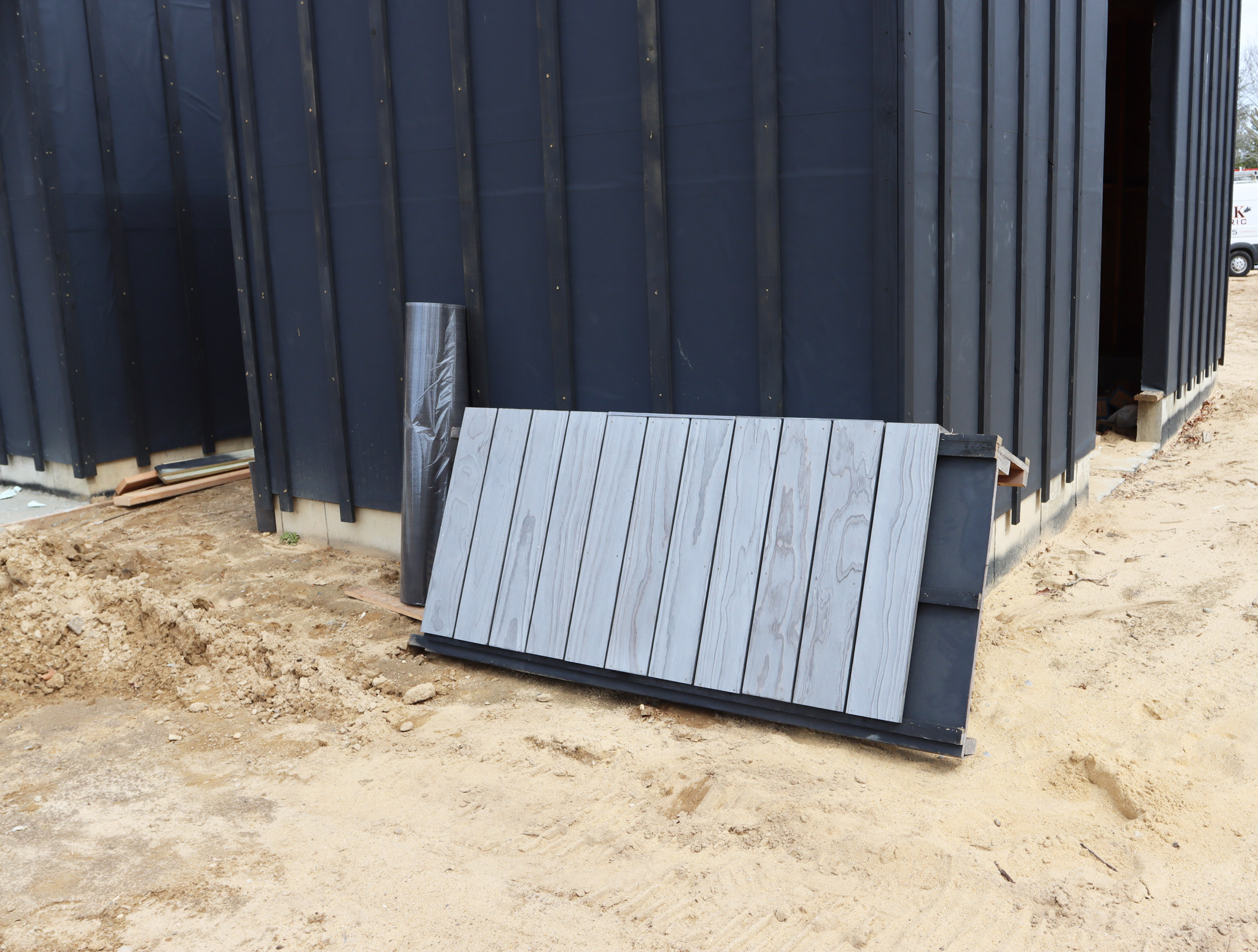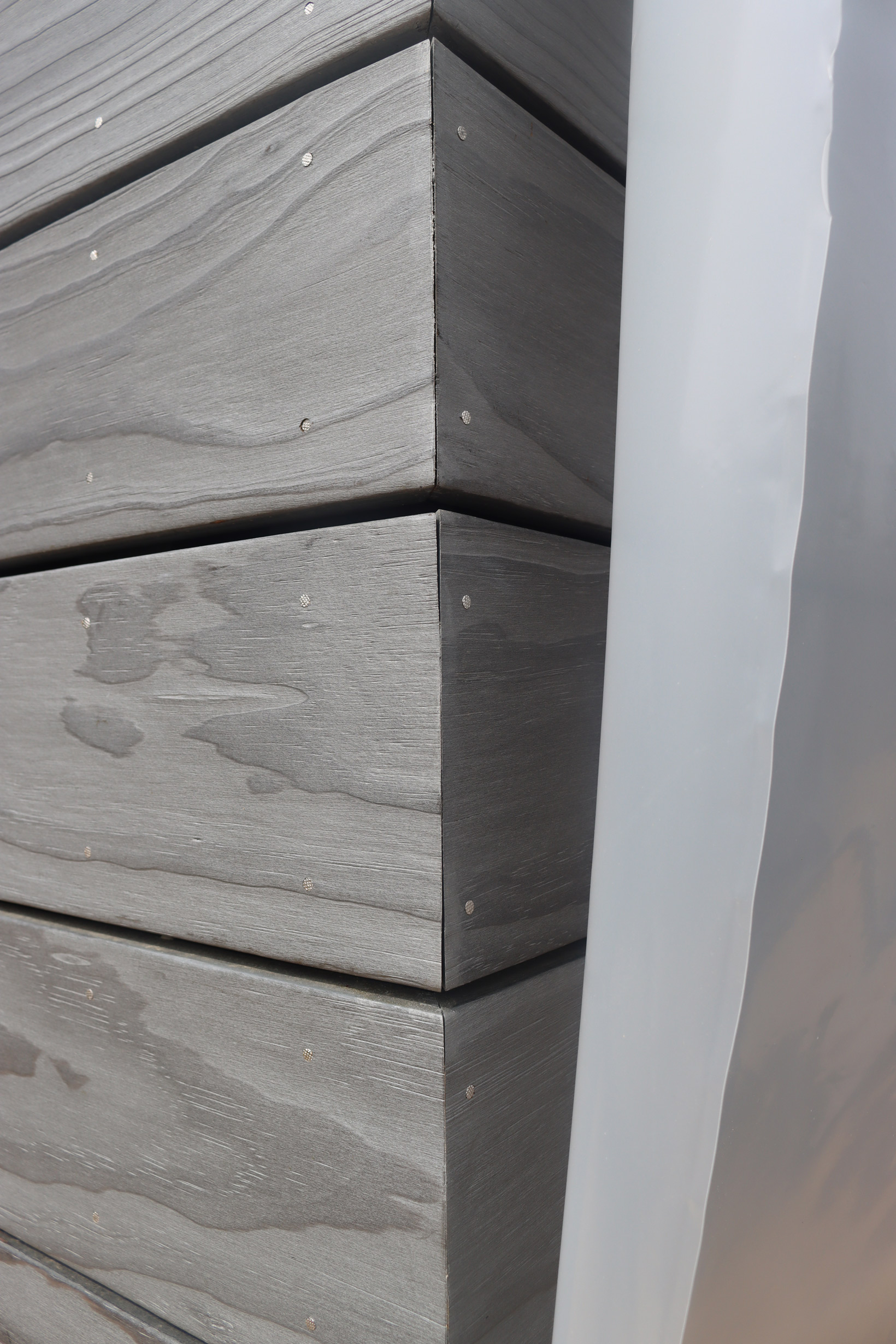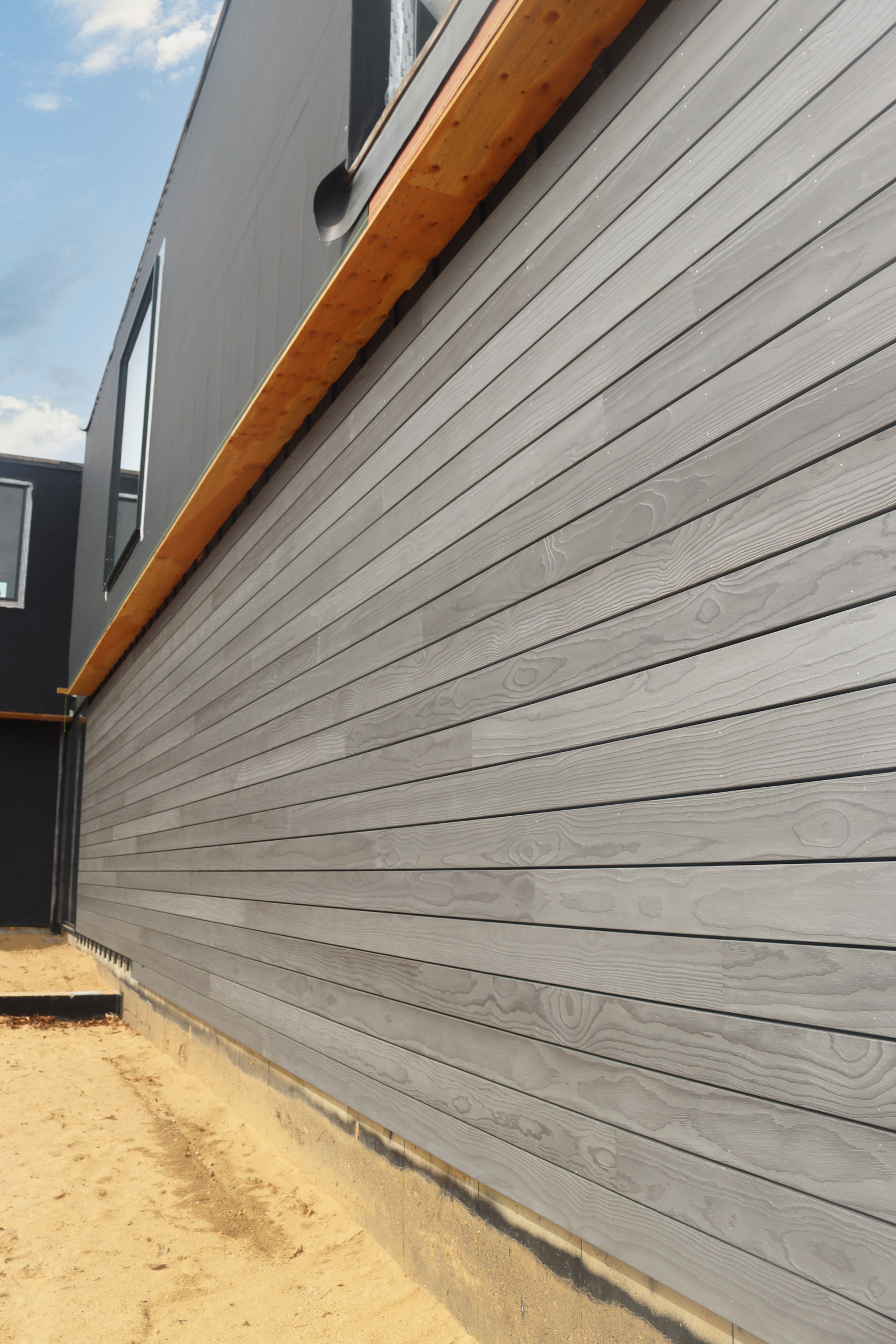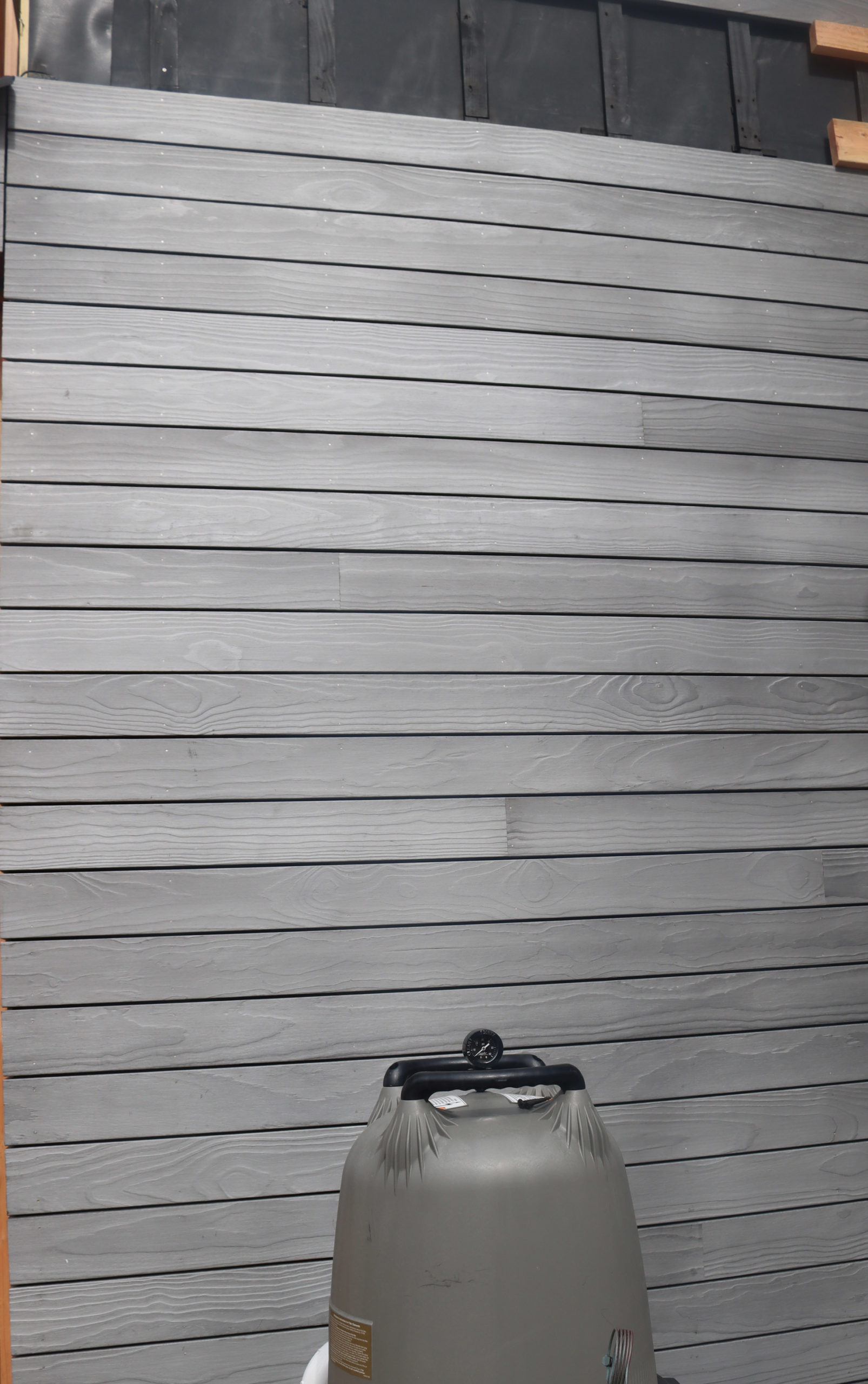 Georgica Residence – East Hampton, NY
DETAILS
Location: East Hampton, New York
Builder: Wirth & Company
Exterior Cladding
NIGIRI – shou sugi ban charred FSC-Certified Accoya® wood
Species: Radiata Pine (Pinus radiata)
FSC® Certified: FSC® Mix 70%
Burnt & sealed on face only (interior)
Burnt on face only, sealed all 4 sides (exterior)
Solid +/- 3/4″ thick x +/- 7-3/8" wide x 6′-16′ random lengths
Tongue & Groove
NIGIRI – shou sugi ban charred FSC-Certified Accoya® wood
Species: Radiata Pine (Pinus radiata)
FSC® Certified: FSC® Mix 70%
Burnt on face only, sealed all 4 sides (exterior)
Solid +/- 3/4″ thick x +/- 5-3/4″ wide x 6′-16′ random lengths
S4S
This East Hampton residence is tucked away on over 2 private acres. Surrounded by open fields and mature trees, this home will be a perfect retreat while still being close to all that the Hamptons have to offer. This residence will feature over 9,000 square feet of NIGIRI shou sugi ban charred Accoya exterior cladding once complete. This project is currently scheduled to finish up later this year.
Accoya is wood, but not as you know it. It is modified timber in which a process called acetylation, a cutting-edge patented technology, enables it to resist rot, defy the elements and stay strong for decades. Guaranteed for 50 years above ground and 25 years in ground or freshwater, its performance and properties are remarkable. From joinery for the home to bridges submerged in water, Accoya wood is a leading material that stands up to every application challenge – decking, cladding, and more.
A mockup was utilized for this project. With an exterior wood cladding assembly mockup, specifiers can choose products confidently, knowing that the cladding suits the exact exterior conditions where the structure is being built, by observing how it weathers and moves over time in a project-specific climate.