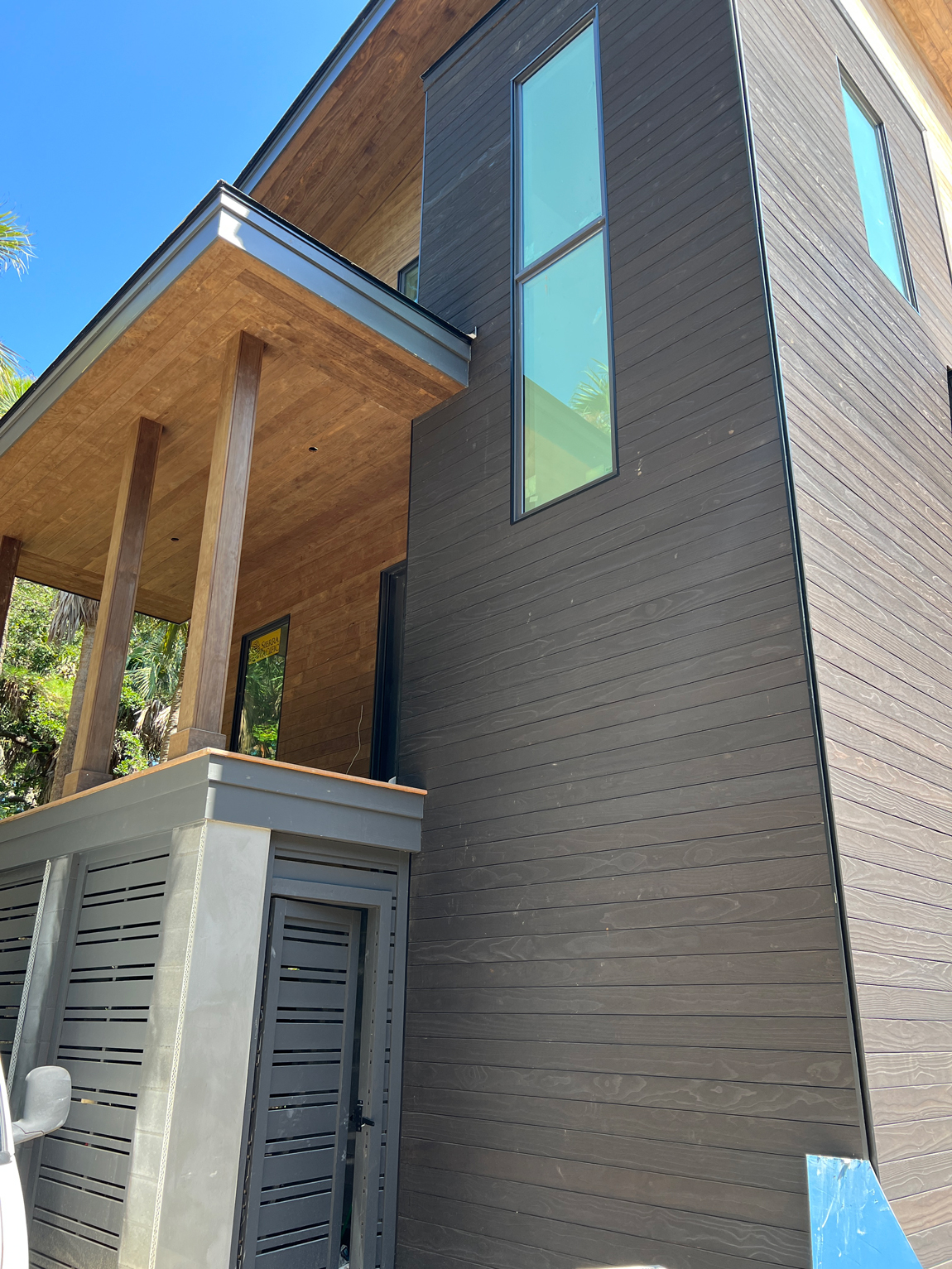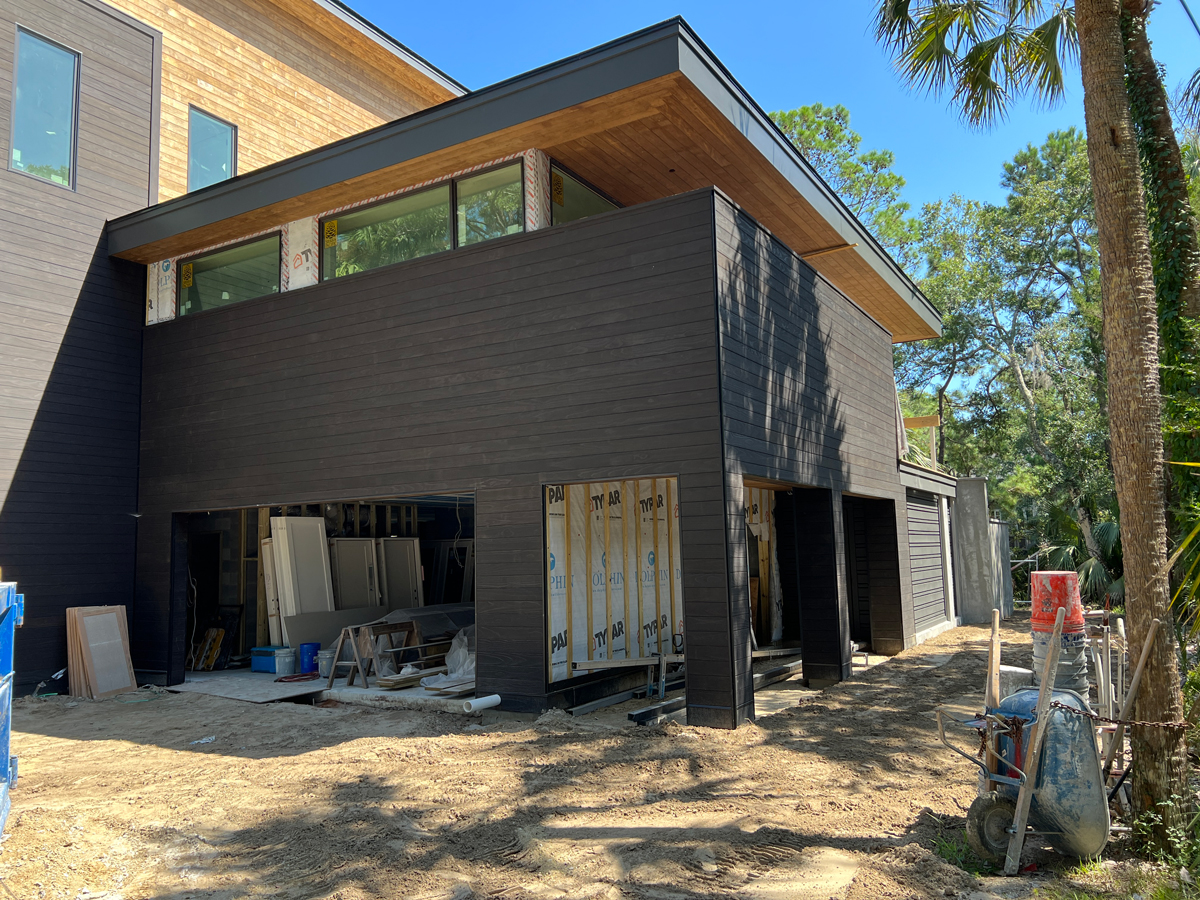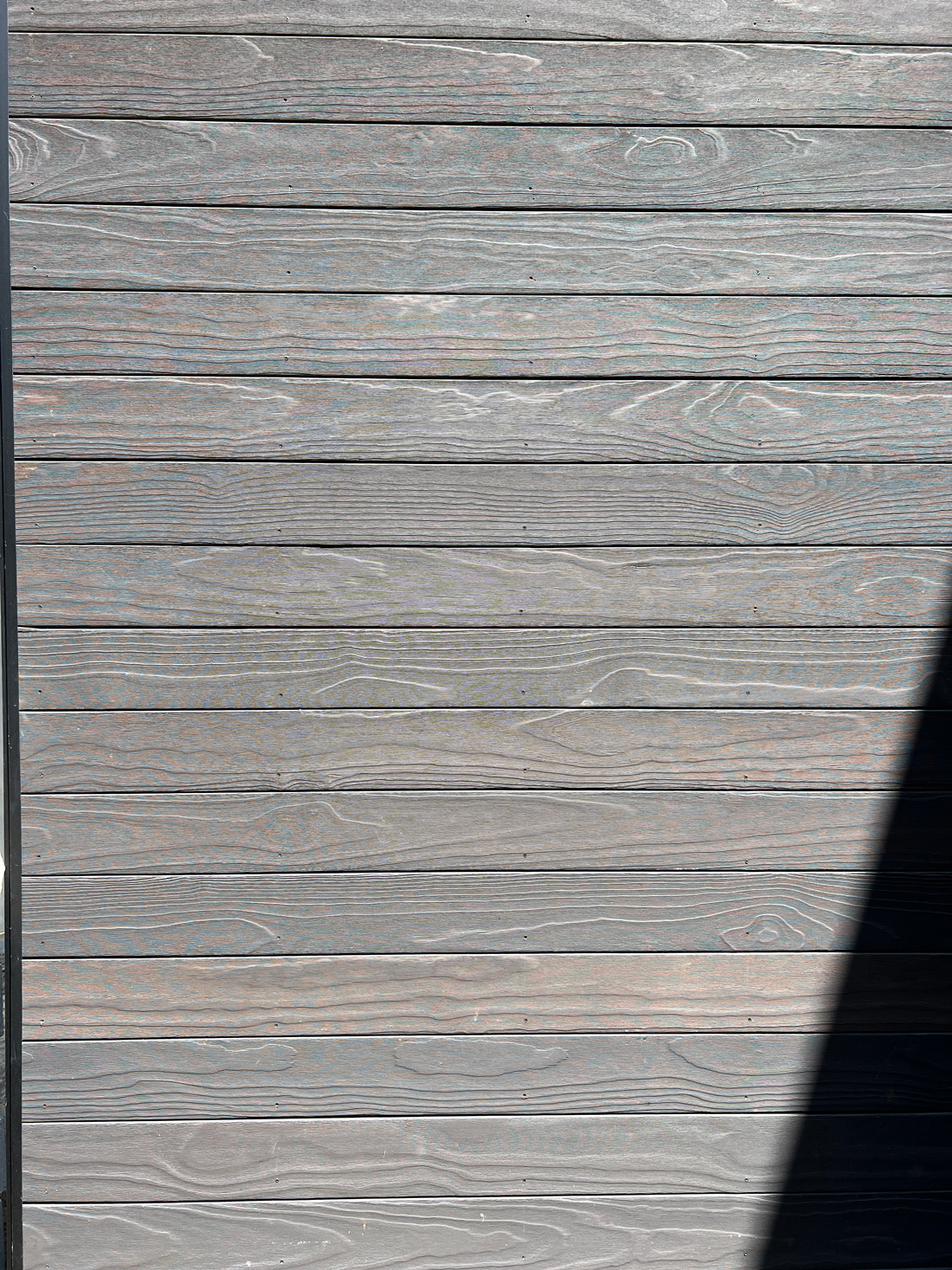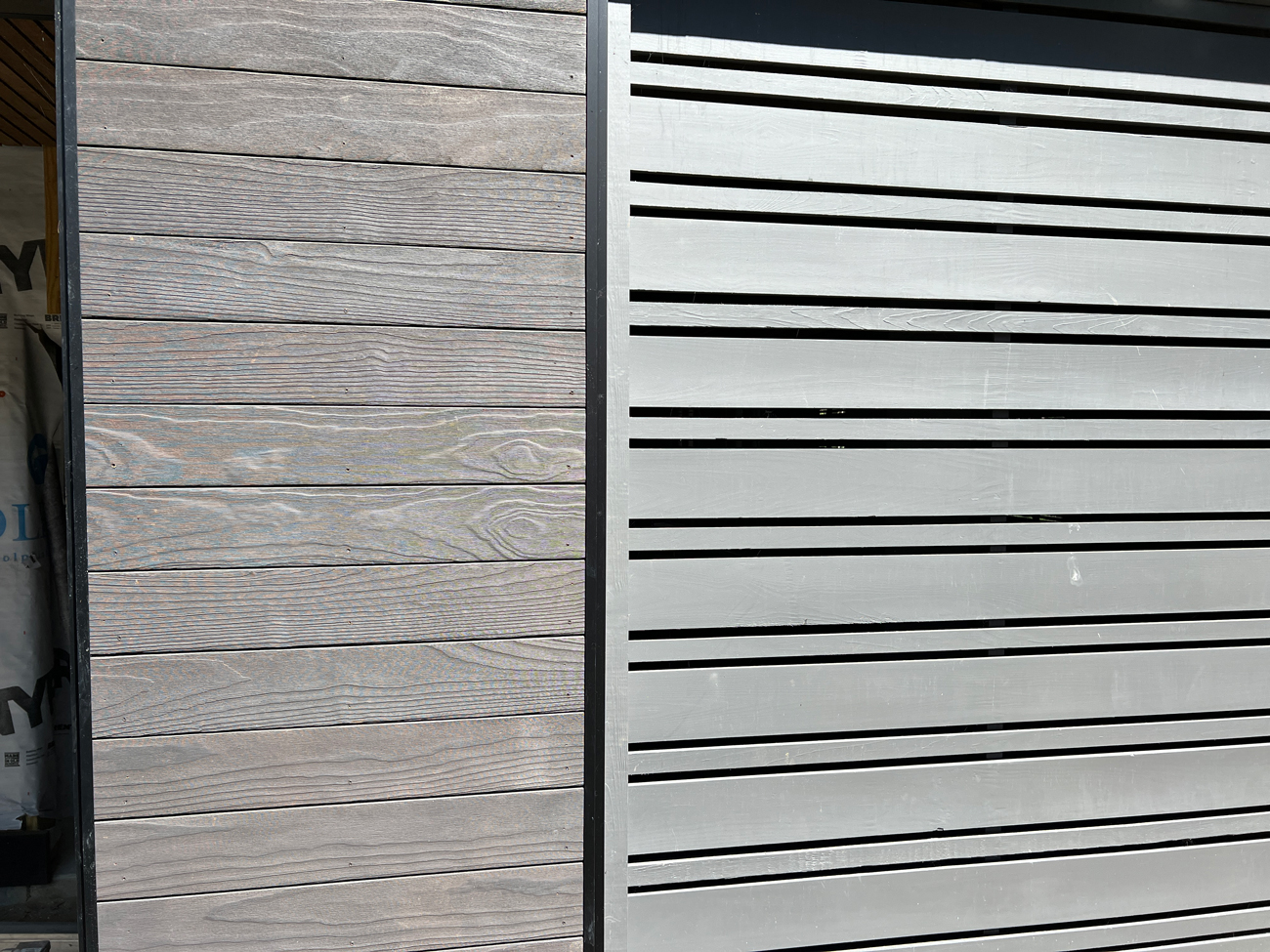 Governors Drive Project – Kiawah Island, SC
Exterior Cladding

NATT – Shou Sugi Ban charred FSC®-Certified Kebony®
Species: Radiata Pine (Pinus radiata)
FSC®-Certified: FSC® mix 70%
Select Grade
Product Size (5)
Solid +/- 13/16" thick x +/- 5-3/8" wide
Shiplap
Finished on face only, sealed on back & 2 long edges
Solid +/- 13/16" thick x +/- 7-3/4" wide
Surfaced 4 Sides (S4S)
Finished on face only, sealed on back & 2 long edges
Solid +/- 13/16" thick x +/- 3-1/2" wide
S4S
Finished on face and two long edges, sealed on back
Solid +/- 1-1/2" thick x +/- 5-3/4" wide
S4S
Finished on face and two long edges, sealed on back
Solid +/- 1-1/2" thick x +/- 7-3/4" wide
S4S
Finished on face and two long edges, sealed on back
Construction is currently underway for the Governors Drive Project on the Kiawah Islands in South Carolina. The island offers a unique and serene coastal experience with a subtropical climate. This area is known for its pristine beaches and strong commitment to environmental conservation. Residents seek out this area for a peaceful and outdoor-oriented lifestyle. This project features 3,000 sq. ft. of reSAWN TIMBER co.'s NATT FSC®-Certified Kebony® exterior cladding. 
Project Needs: Particular coastal projects require strong materials to hold up to harsh weather conditions. With this in mind, the client also expressed a preference for a resilient, deep black material that would require minimal maintenance. 
Project Solutions: While painted cedar is a common choice on the Kiawah Islands, the clients were drawn to Kebony's® 50-year warranty and its performance. Our prefinished materials enabled the clients to achieve their desired aesthetic without the need for on-site finishing.
NATT by reSAWN TIMBER co. features Kebony® Shou Sugi Ban wood that's specifically designed to create a beautifully charred aesthetic. NATT can be used for exterior siding or interior wall cladding. Kebony® is modified wood recommended by leading architects. It is sustainable, durable, and requires no maintenance beyond normal cleaning. Kebony's performance has been proven in a variety of applications including decking and cladding.