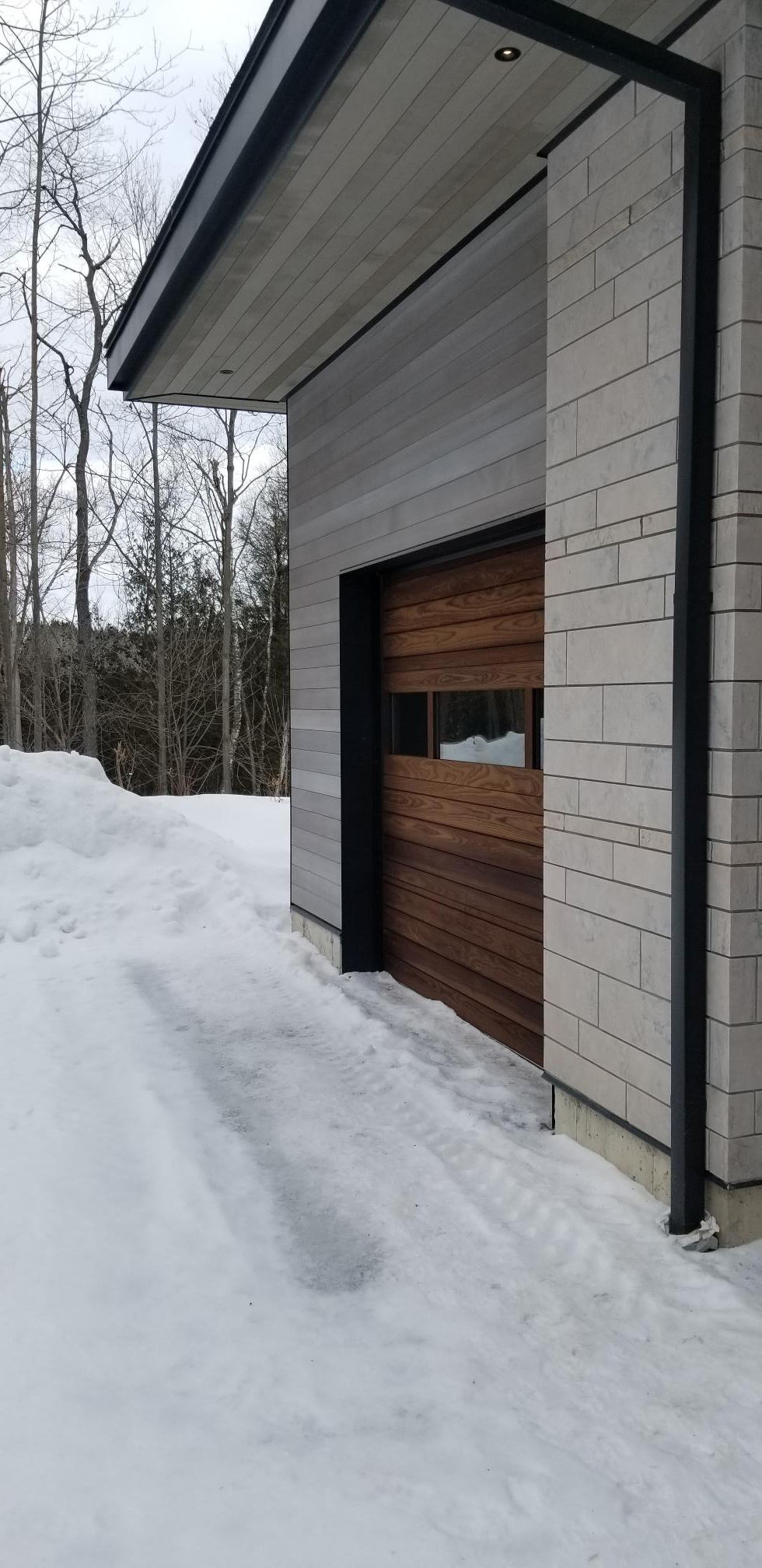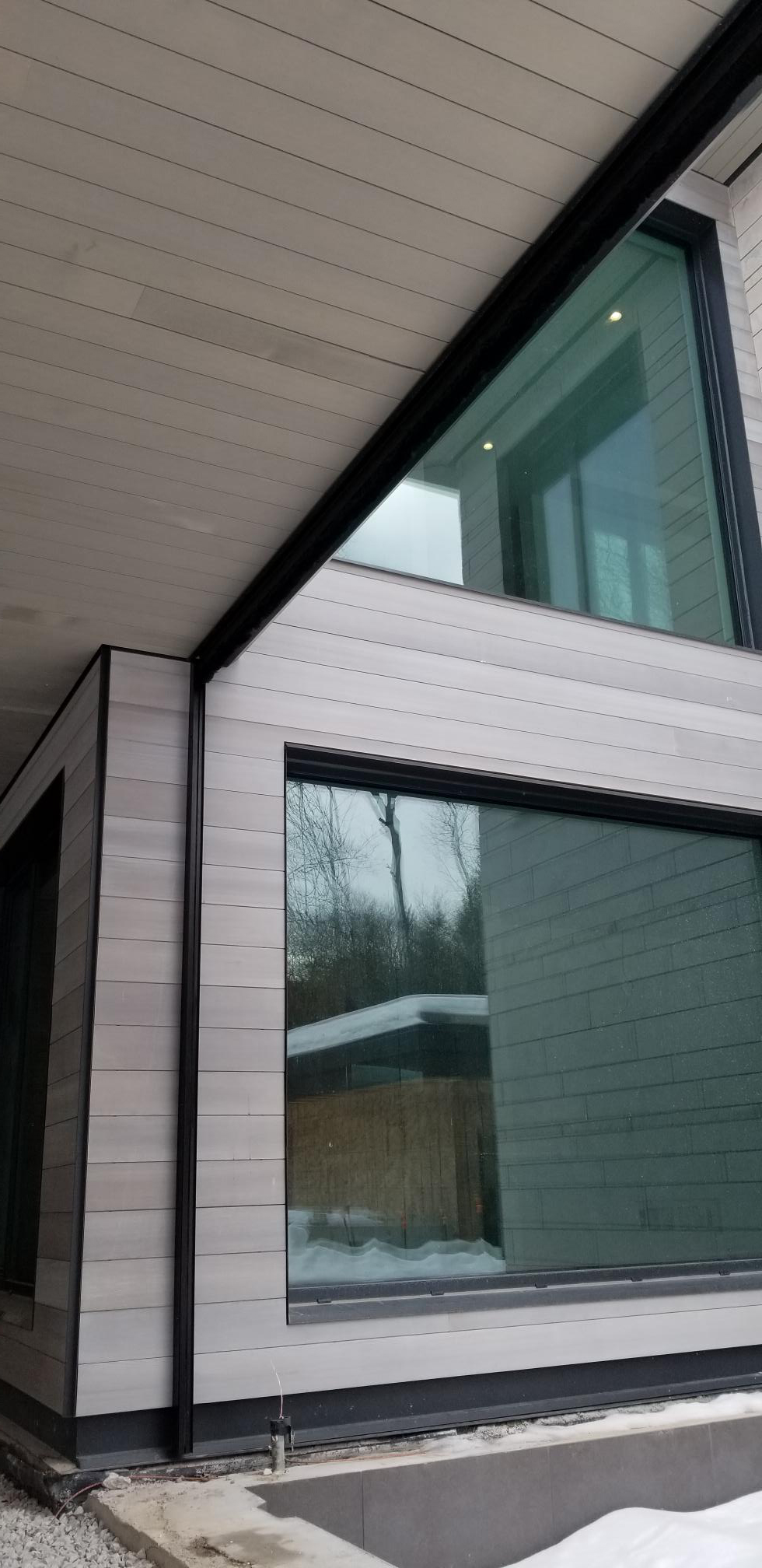 King City Residence – Ontario, Canada
Exterior Cladding
WILLIWAW – weathered alaskan yellow cedar
CVG (Clear Vertical Grain)
Finished on face only, sealed all 4 sides
Solid 3/4" thick x 5-1/8" wide x 6′-16′ random lengths
Tongue & Groove
King City is a charming community located in the heart of Ontario, Canada. Nestled in the rolling hills of the Oak Ridges Moraine, the small town offers a peaceful and serene atmosphere for its residents and visitors alike, making it perfect for this private residence that features over 1,700 square feet of reSAWN TIMBER co. WILLIWAW Weathered Alaskan Yellow Cedar exterior cladding. The product compliments the surrounding wooded area and its snowy climate. 
WILLIWAW, by reSAWN TIMBER co. features Alaskan Yellow Cedar that is sourced anywhere from Alaska to Oregon and intended to provide a high performing, natural material with a weathered aesthetic. reSAWN's WEATHERED designs offer a consistent aesthetic from the moment of installation. As a natural building material, wood cladding weathers inconsistently and can be unpredictable. WILLIWAW provides an exterior material with minimal aesthetic variation.
Since 1958, Ted Handy and Associates have worked with their highly skilled, imaginative, and talented staff to create careful sustainable and beautiful projects in the Ontario region. They aim to design with sensitivity towards our environment by creating facilities with minimal impact on natural resources. Their goal is to be an example for communities today and for future generations. 
Cooper Handy Custom Building is a reputable construction company based in Ontario, Canada. With a strong focus on quality workmanship and exceptional customer service, Cooper Handy Custom Building has established a solid reputation as one of the leading custom home builders in the region.