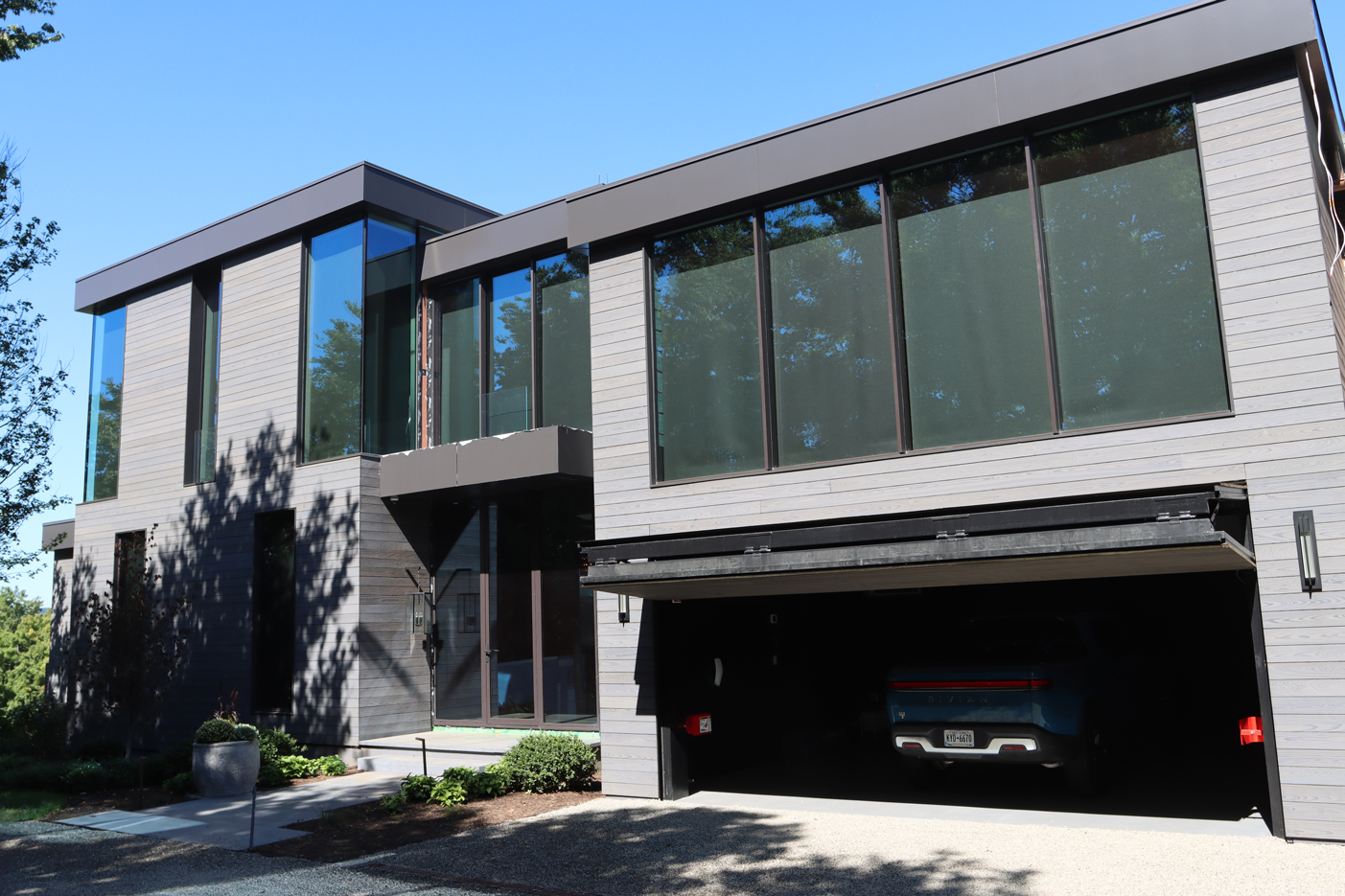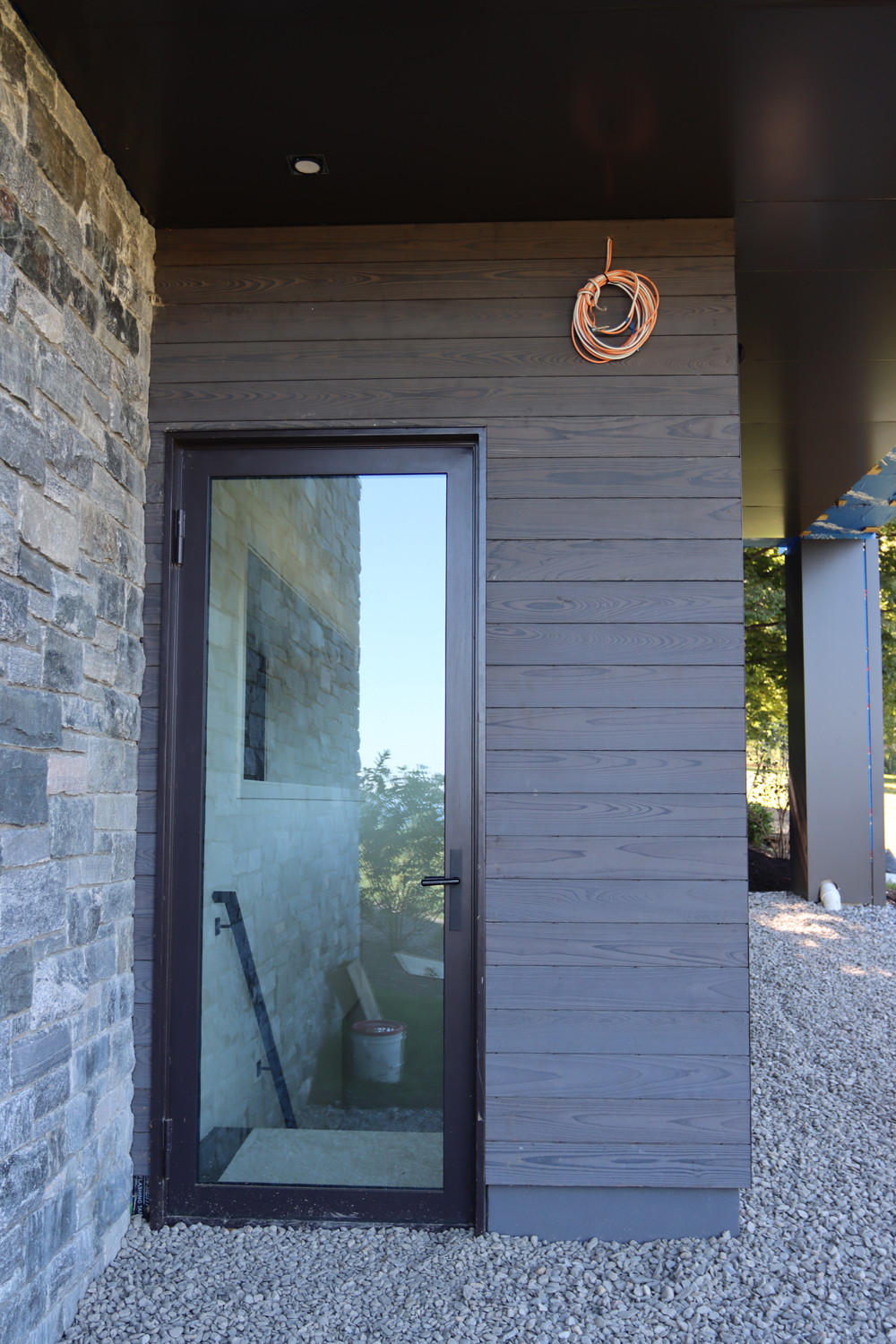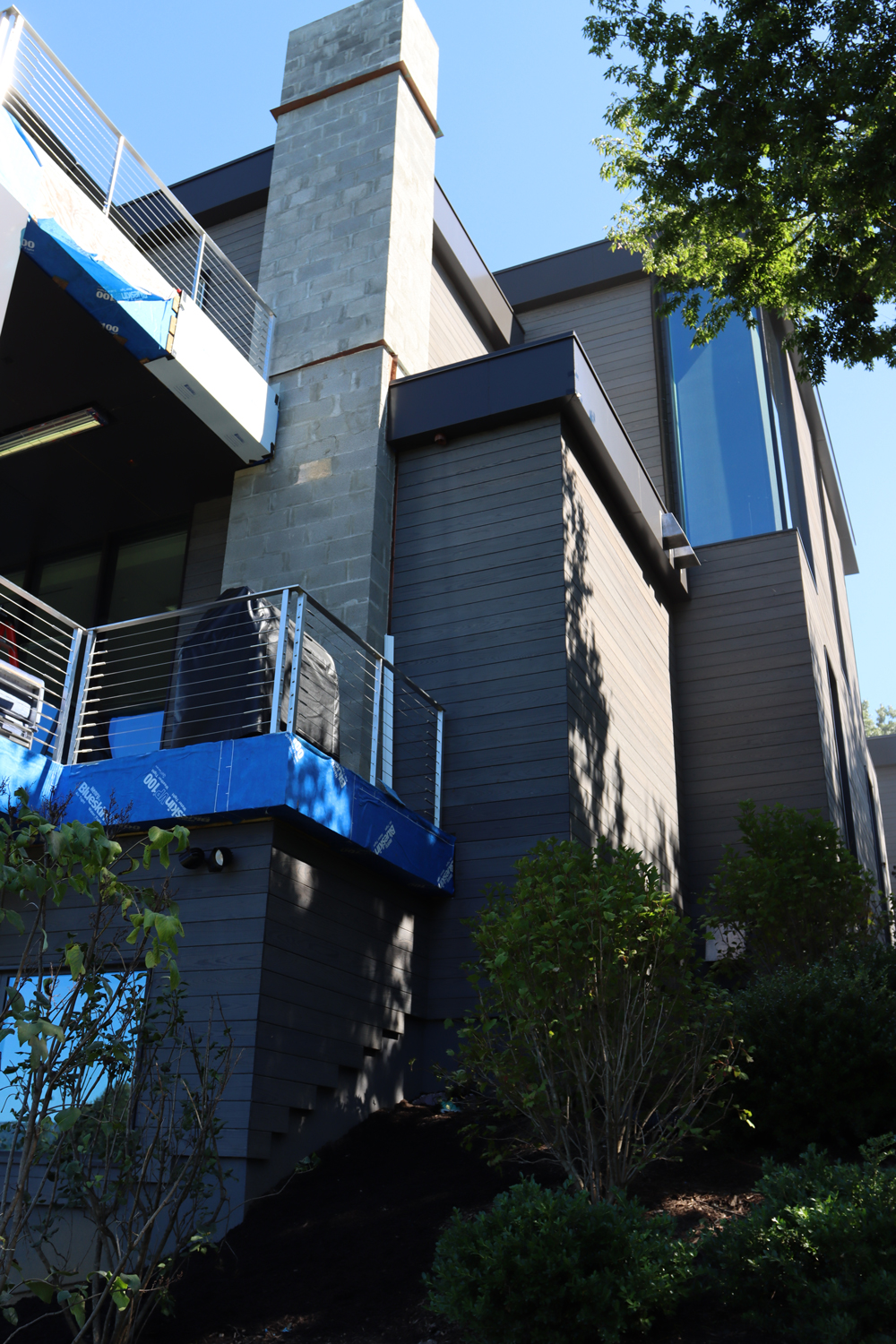 Riverside Haven – Irvington, NY
Exterior Cladding

SURETO – Shou Sugi Ban charred Cypress
Select Grade
Finished on face only, sealed on back & 2 long edges
Solid +/- 13/16" thick x +/- 5-1/8" wide
Tongue & Groove
In the scenic town of Irvington, NY, the Riverside Haven Project offers captivating waterfront views. This charming town provides a variety of downtown shops, dining venues, and numerous outdoor recreational activities, making it an ideal location for residents seeking suburban tranquility with easy access to New York City. The addition will showcase over 3,000 sq.ft. of reSAWN TIMBER co.'s SURETO charred Cypress exterior cladding.
Project Needs: The builder explored various product samples for this project, seeking a gray-toned wood that not only performed well but also possessed a compelling aesthetic appeal.
Project Solutions: The builder and client decided on SURETO Shou Sugi Ban charred Cypress, attracted by its inherent and distinctive aesthetic features.
SURETO is carefully charred, misted with water, cooled, brushed, and then finished. The burning process accentuates the wood grain and creates varying colors when viewed from different angles and in different light. For interior applications, the wood is finished on the face only. For exterior applications, the wood is finished on the face only and sealed on the back & the two long edges.
Brooks & Falotico create homes that harmoniously engage with their natural surroundings and historical context while being meticulously customized to the preferences and lifestyles of their owners. Whether it's waterfront compounds or ski lodges, each home is a source of inspiration. They value the idea of creating homes that have a strong connection to their location, and their focus is on crafting enduring and practical architecture.