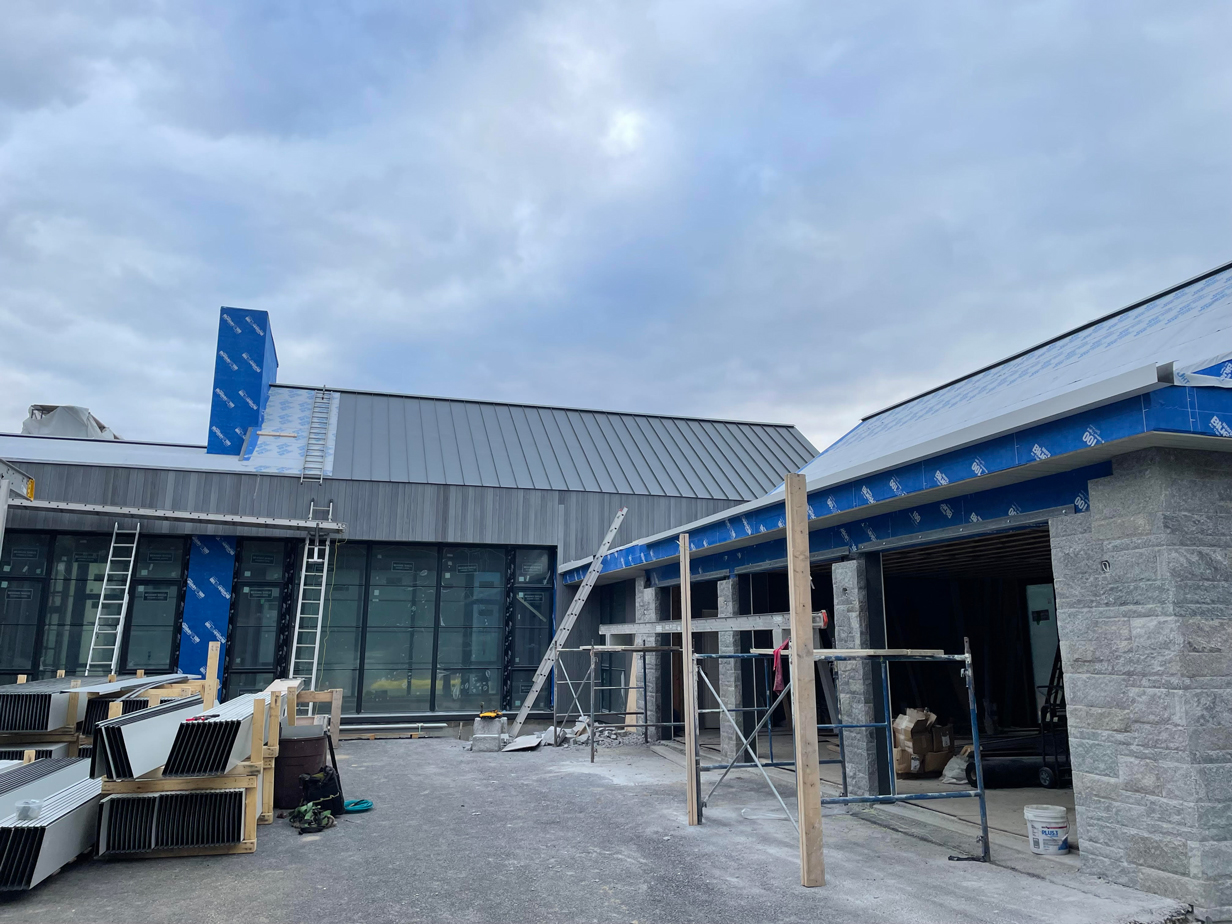 Sylvan Residence – Weston, MA
Exterior Cladding
NIGIRI Shou Sugi Ban Charred Accoya®
Species: Radiata Pine (Pinus radiata)
FSC® Certified: FSC® mix 70%
Select Grade Finished on face only, sealed on back & 2 long edges
Solid +/- 5/8″ thick x +/- 5-3/8″ wide x 6′-16′ random lengths
Shiplap
NIGIRI Shou Sugi Ban Charred Accoya®
Species: Radiata Pine (Pinus radiata)
FSC® Certified: FSC® mix 70%
Select Grade Finished on face only, sealed on back & 2 long edges
Solid +/- 5/8″ thick x +/- 5-3/8" wide
Tongue & Groove
Located just 15 miles from Boston rests the Sylvan Residence in the gorgeous town of Weston. This attractive suburb possesses rustic luxury homes, and it is known for its scenic beauty, and excellent public schools. reSAWN TIMBER co.s NIGIRI is the perfect product to suit the charming neighborhood surrounding the Sylvan Residence. 
NIGIRI by reSAWN TIMBER co. features CHARRED Accoya® wood burnt in the Japanese style of shou sugi ban. NIGIRI can be used for interior or exterior wall cladding. Accoya wood is the result of decades of research and development that has brought together a long-established, extensively proven wood modification technique and leading-edge patented technology – acetylation to create a high performance wood, ideal for outdoor use and challenging applications. 
LaRue Architects specialize in residential design that are both functional and beautiful. Their dedicated and educated team intimately caters to their clients needs with personal attention and hands-on problem solving. While they are based in Austin Texas, they reach into Tennessee, South Carolina, and Massachusetts territory.