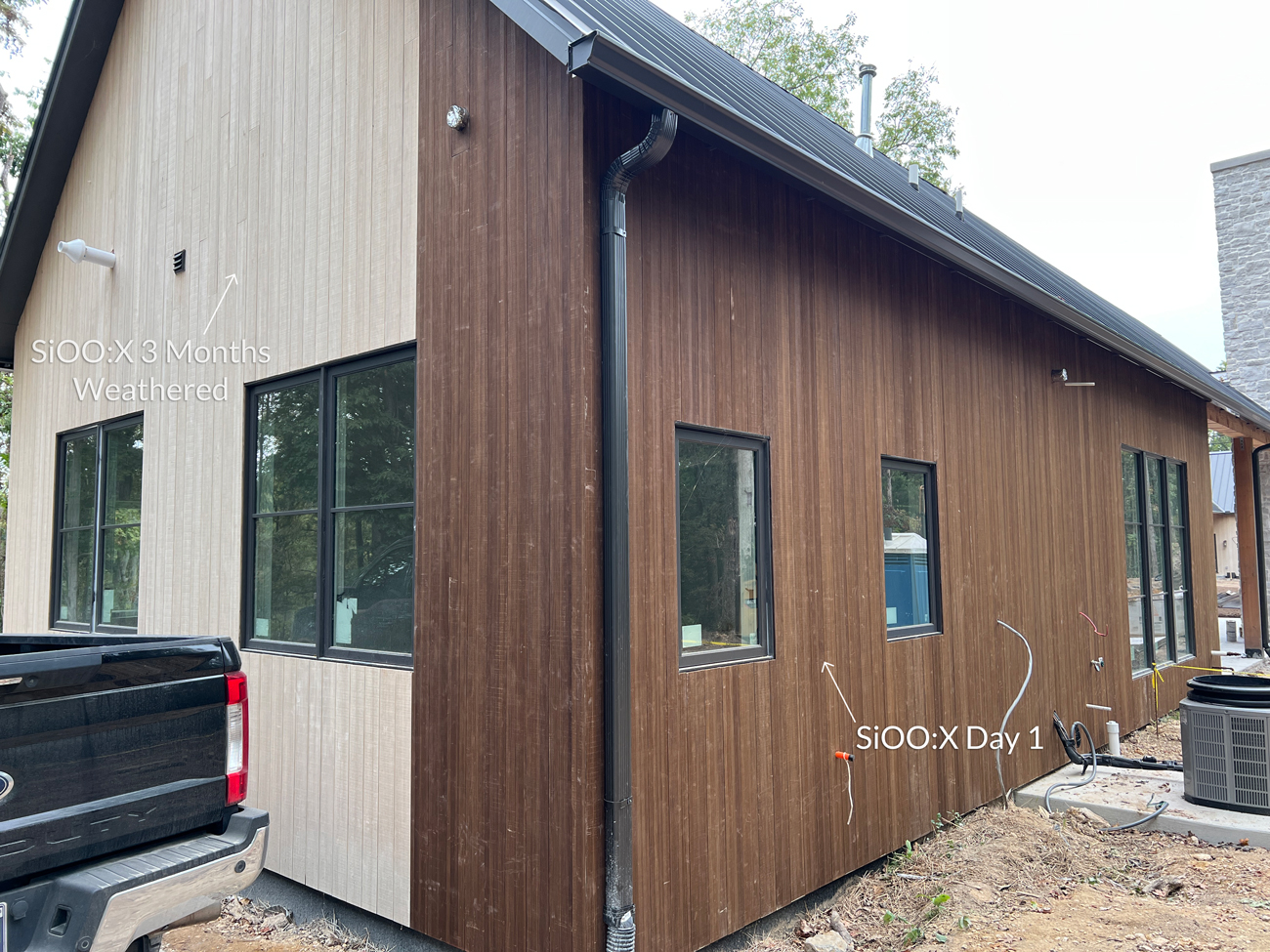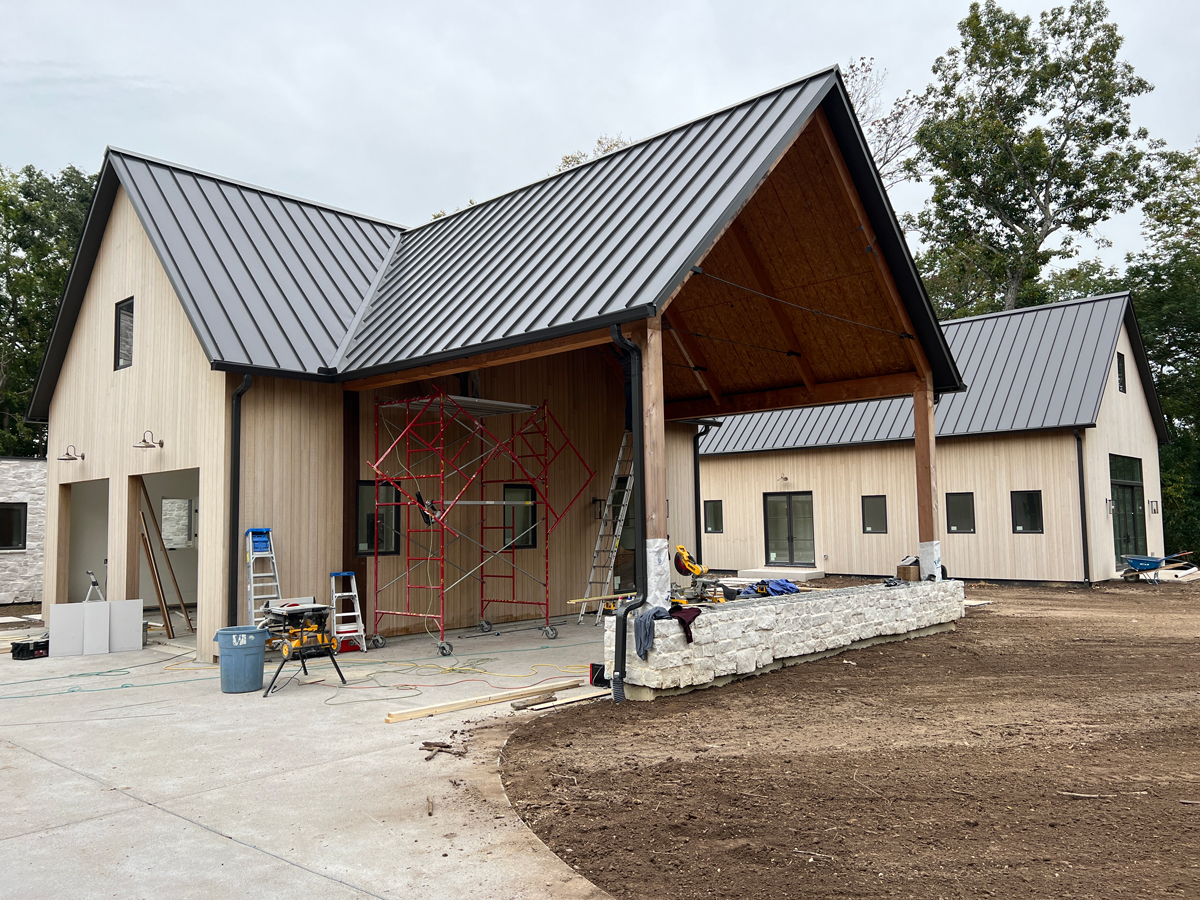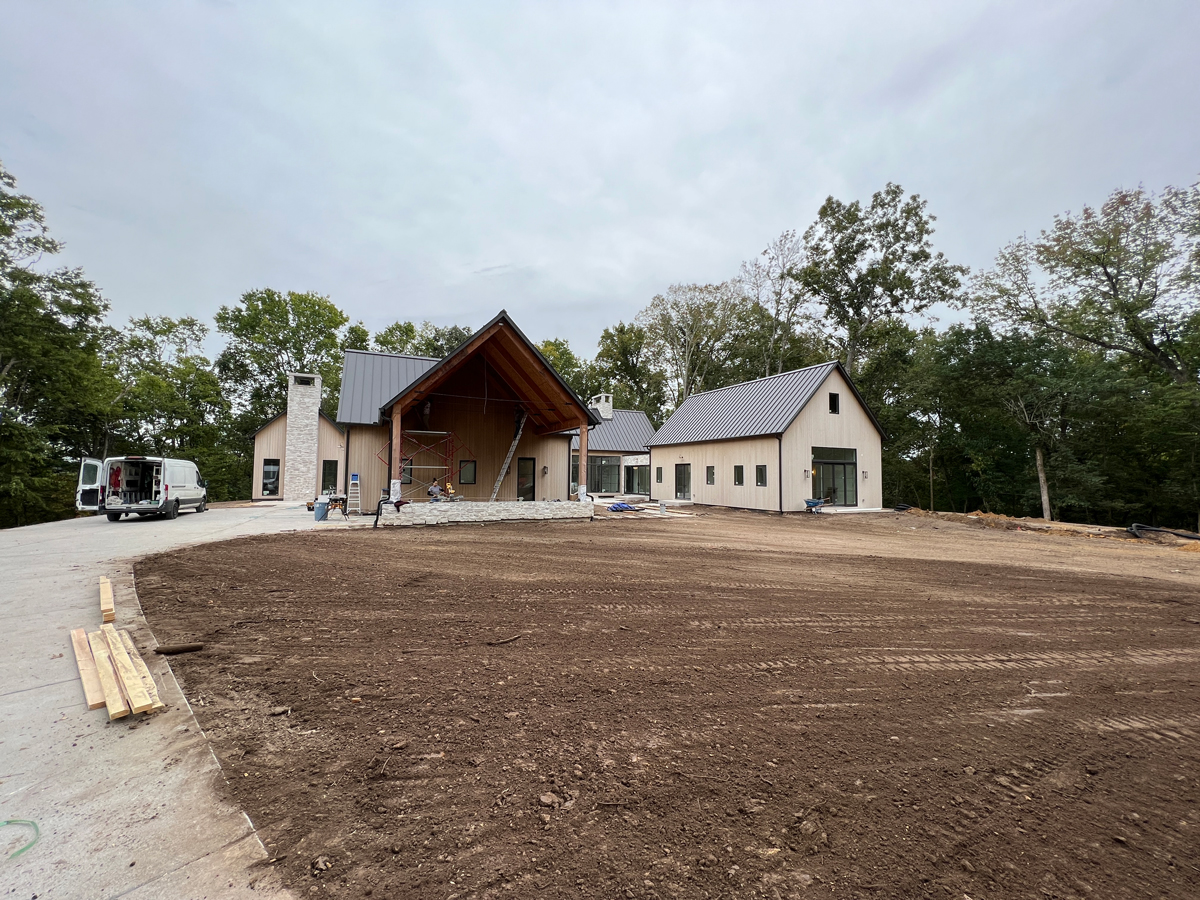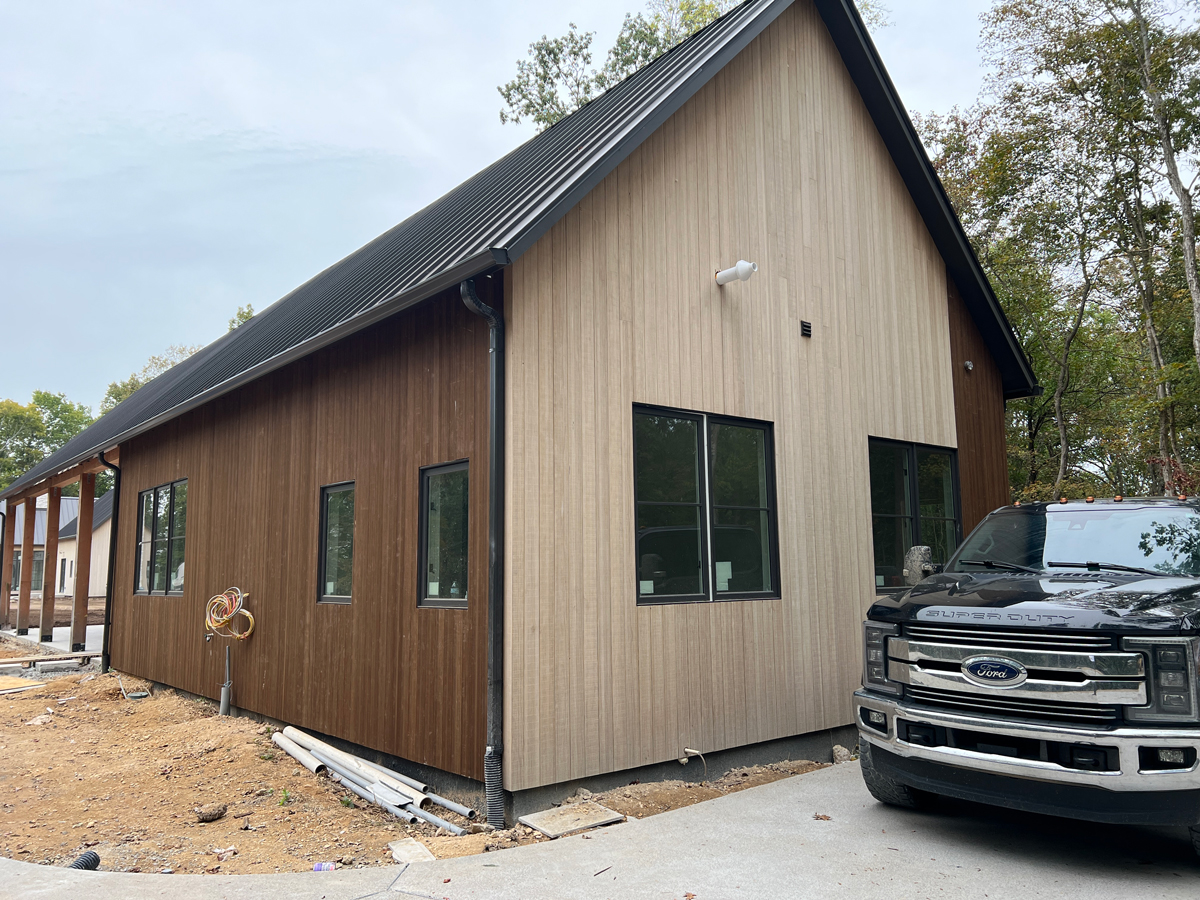 Bear Creek – Thompson Station, TN
Exterior Cladding
SIOO:X – FSC®-Certified Abodo®
Species: Radiata Pine (Pinus radiata)
FSC®-Certified: FSC® mix Credit
Clear Vertical Grain (CVG)
Finished on face only, sealed on back & 2 long edges
Fine Sawn Face
Solid +/- 3/4" thick x +/- 5-3/8" wide
Tongue & Groove
The construction of the Bear Creek Residence is currently in progress in Williamson County, TN. This delightful town is known for its charming atmosphere and frequent community events and festivals. The location is perfect for residents seeking a suburban lifestyle and is conveniently located just a few miles from Nashville, TN. The upcoming home will feature more than 7,000 sq. ft. of SiOO:X FSC®-Certified Abodo® exterior cladding.
SiOO:X mirrors the natural aging process by expediting the development of the silver-grey appearance while providing long-life protection in an entirely eco-friendly manner. The distinctive weathered aesthetic becomes visible 10-16 weeks after exterior installation, influenced by the specific location of the project.
As a result of the construction planning for the Bear Creek Residence project, certain sections of SiOO:X cladding were installed three months apart. The project's in-progress photography highlights the visual contrast between the initial presentation of SiOO:X and its appearance after three months of weathering. The wood is expected to achieve a uniform silver-grey tone within a few weeks.
Project Needs: The clients desired a modern wood that would set them apart from traditional homes surrounding Thompson Station, TN. Upon finding reSAWN TIMBER co.'s products online, they were certain that our offerings could deliver the unique aesthetic they were seeking.
Project Solutions: The client selected SiOO:X because of its unique features. During the construction process, a guest house extension was added to the original plan. reSAWN promptly initiated the production of the additional materials. The installation gap resulted in a visual distinction in the SiOO:X cladding. With the unique weathering properties of the product, the cladding is expected to quickly synchronize, ensuring a seamless transition before the project's completion.
Project Results: The clients and builder were highly pleased with their product choice. From the material selection to the moment the materials arrived for installation, and to the ongoing weathering process, the journey has proven to be an exciting and satisfying experience for the clients thus far.
SIOO:X Wood Protection on Abodo® Vulcan Cladding by reSAWN TIMBER co. for exterior cladding. reSAWN TIMBER co's Abodo Fine Sawn Face Vulcan Cladding provides a unique, textured surface with beautiful grain depth. This fine-sawn texture opens the wood grain to allow for optimal coating performance.
Sipple Homes takes pride in the distinctiveness of each residence they build. From concept to completion, each home is meticulously customized to meet the specific needs of every customer, offering distinctive character, meticulous attention to detail, and an outstanding customer experience, all backed by the assurance of quality construction the client can rely on.