VETTE by reSAWN TIMBER co. features CHARRED Kebony® wood burnt in the Japanese style of shou sugi ban.  VETTE can be used for interior or exterior wall cladding.  For interior applications, VETTE is finished on the face only.  For exterior applications, VETTE is finished on the face only and sealed on the back & the two long edges.
VETTE Classic by reSAWN TIMBER co. features CHARRED Kebony® wood burnt in the Japanese style of shou sugi ban. VETTE Classic can be used for exterior wall cladding and is burnt on the face only and is intentionally not coated with wood sealer.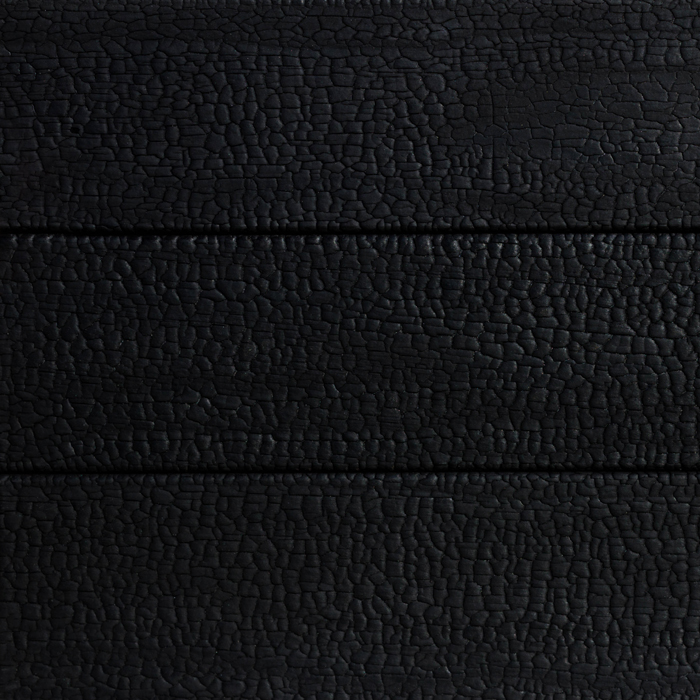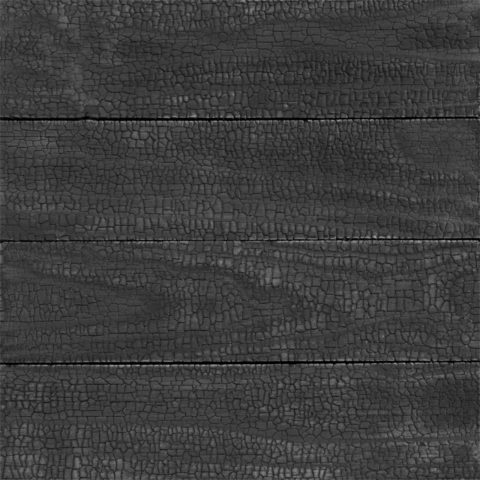 VETTE Classic is intentionally not coated with wood sealer to mirror the classic Shou Sugi Ban technique. 
Using the modified wood as a base increases the durability of  wood which makes it an excellent choice for a dimensionally stable option that will perform well when exposed to harsh exterior conditions like snow, sun and rain. 

After extensive testing, we have found the charcoal surface on modified wood designs perform

just

as well without a topcoat.  

The charcoal stays on the surface of modified wood much better than standard softwood species that will flake over time. 

Eliminates maintenance and any associated costs of recoating.

Allows maximum breathability of material.

Not only is Shou Sugi Ban aesthetically beautiful – the dark finish achieves a striking, standout appeal. 

Utilizing charring as a surface treatment is a natural, sustainable, non-toxic alternative to treated wood that is harmful to people and the environment. 
Kebony shou sugi ban exterior siding is a beautiful wood recommended by leading architects. It is sustainable, durable and requires no maintenance beyond normal cleaning. Kebony's performance has been proven in a variety of applications including decking and cladding.
Developed in Norway, the Kebony® technology is an environmentally friendly, patented process, which enhances the properties of sustainable softwood with a bio-based liquid. The process permanently modifies the wood cell walls giving Kebony® premium hardwood characteristics and a rich brown color. After exposure to sun and rain the wood develops a natural silver-gray patina..
The Kebony® technology permanently transforms sustainable wood species such as pine into Kebony® wood with features that are comparable, and in some cases superior, to those of precious tropical hardwoods. This unique environmentally friendly process is also a superior alternative to traditional wood treatment based on impregnation with biocides (wood preservatives). The company's patent-protected production processes yield products that deliver major improvements in durability and dimensional stability, at the same time as being highly attractive. The Kebony® products are suitable for a multitude of applications and designs – encompassing both indoor and outdoor applications.
VETTE gives the Kebony shou sugi ban exterior siding a recognizable amount of texture and depth that combines with reSAWN's award winning charred aesthetic to create a distinct and striking design.
EXPECT BEAUTIFUL WEATHERED WOOD
Our charring & sealing process makes for beautifully designed exterior wood siding.  Like any exterior wood siding prefinished or finished in place, these materials will weather naturally over time and will require maintenance.  For interior applications, expect little to no change.  We've created this CHARRED USAGE GUIDE to tell you more.  
reSAWN's CHARRED offering features Accoya, Kebony, cypress, cedar, black walnut, reclaimed hemlock and newly harvested western hemlock that is burnt in the Japanese tradition of shou sugi ban. Our award-winning CHARRED products pay homage to the traditional Japanese technique of "shou-sugi-ban" aka "yakisugi" without being literal.  Historically very specific in their definition, "shou-sugi-ban" and "yakisugi" have become common nomenclature for modern charred wood designs in general.  All of reSAWN's CHARRED products are made in the USA, in our facility in Telford, PA.