PATINA by reSAWN TIMBER co. features Abodo Vulcan Cladding finished with Abodo Protector Oil which uses the latest in waterborne oil technology combining refined plant oils, UV protection, advanced water barrier composition and an enhanced fungicidal package for superior exterior performance.  PATINA can be used for exterior cladding.
Vulcan thermally modified wood cladding is created from New Zealand plantation timber and engineered with a patented vertical grain orientation for superior weathering characteristics. reSAWN TIMBER co's Abodo Fine Sawn Face Vulcan Cladding provides a unique, textured surface with beautiful grain depth. This fine sawn texture opens the wood grain to allow for optimal coating performance. The thermal modification process and vertical grain structure means Vulcan cladding has superior stability and reduced resin content.
Benefits of PATINA Vulcan Cladding:
Outstanding dimensional stability
Warranty: 15 years against fungal decay (contact reSAWN for warranty details)
Moisture content : Approx. 7% MC (+/- 2%) at time of dispatch. Does not require acclimation prior to installation.
Vulcan Cladding has little or no corrosiveness on most metals (equivalent to untreated softwood) and can be placed in contact with most building materials – normal PVA, PU, MUF glues and RF resins can be used.
Expected dimensional change in structure: Width expansion approx 2%, length expansion approx 0.25%, thickness expansion approx 2.5% (from 7% MC to fiber saturation -variation will occur between boards).
Vulcan Cladding is approximately 50% more stable than flat sawn Radiata Pine.
Thermally modified pine is resistant to most wood boring insects.
Weight: 2lbs/sf (light weight cladding).
ASTM D4442 – Moisture Content.
SFM 12-7A-1 – WUI Exterior Wall Siding and Sheathing (Vertical & Horizontal Applications)
Sustainable Attributes of PATINA Vulcan Cladding:
Low VOC Finish (85 g/L)
Glue: New generation polyurethane adhesive – VOC, solvent and formaldehyde free.
FSC® certified: Mix Credit
Low carbon footprint: Abodo wood is an environmentally compatible substitute for carbon intensive materials.
100% recyclable and reusable, naturally renewable
Has received the Declare label from the International Living Future Institute affirming product is Red List Free.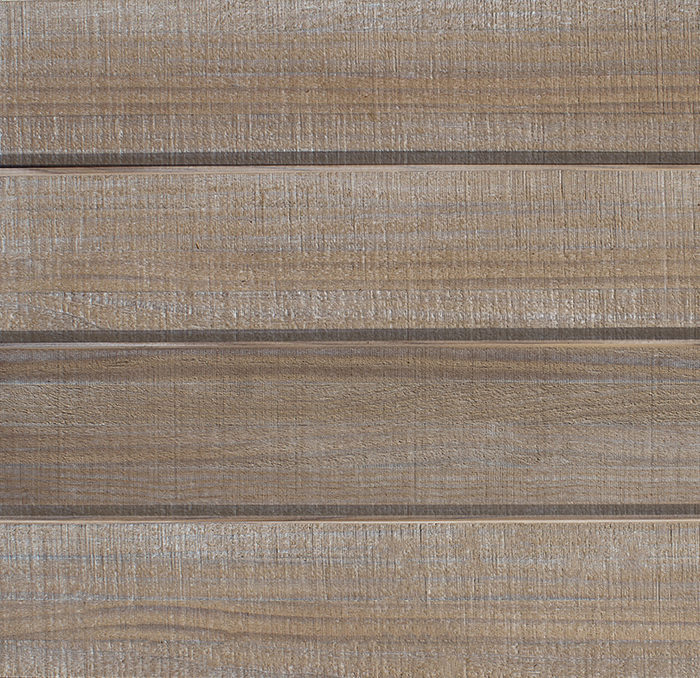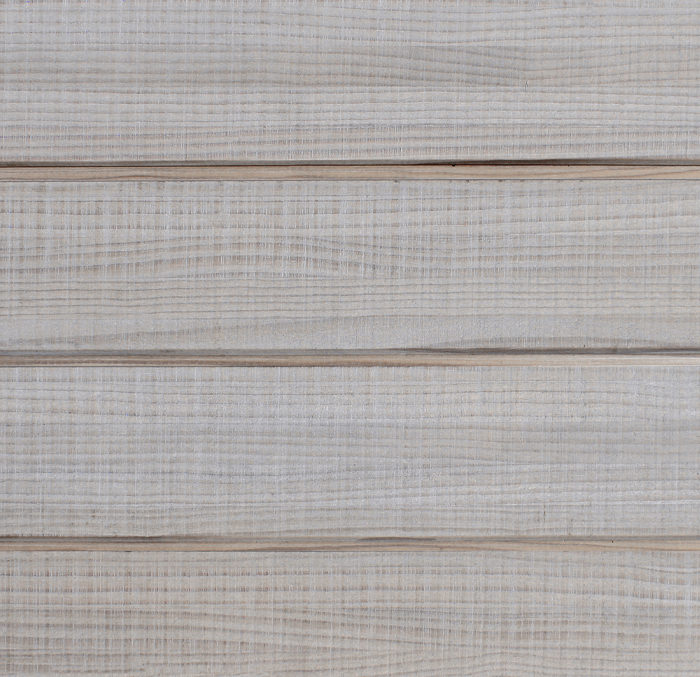 PATINA day 1 – scroll over image to see PATINA weathered on exterior for 2 months
ADD PATINA TO YOUR PROJECT RENDERING:
OF NOTE:
Abodo material textures are for use in digital modeling software and are indicative only.
Appearance may be subject to natural or digital variation in color and surface appearance resulting in variation to the appearance compared to the actual installed product.
Colors may change / fade with exposure to the weather.
reSAWN & Abodo accept no liability for use of these textures.
Final sign-off on material finishes are the responsibility of the designer and / or client.