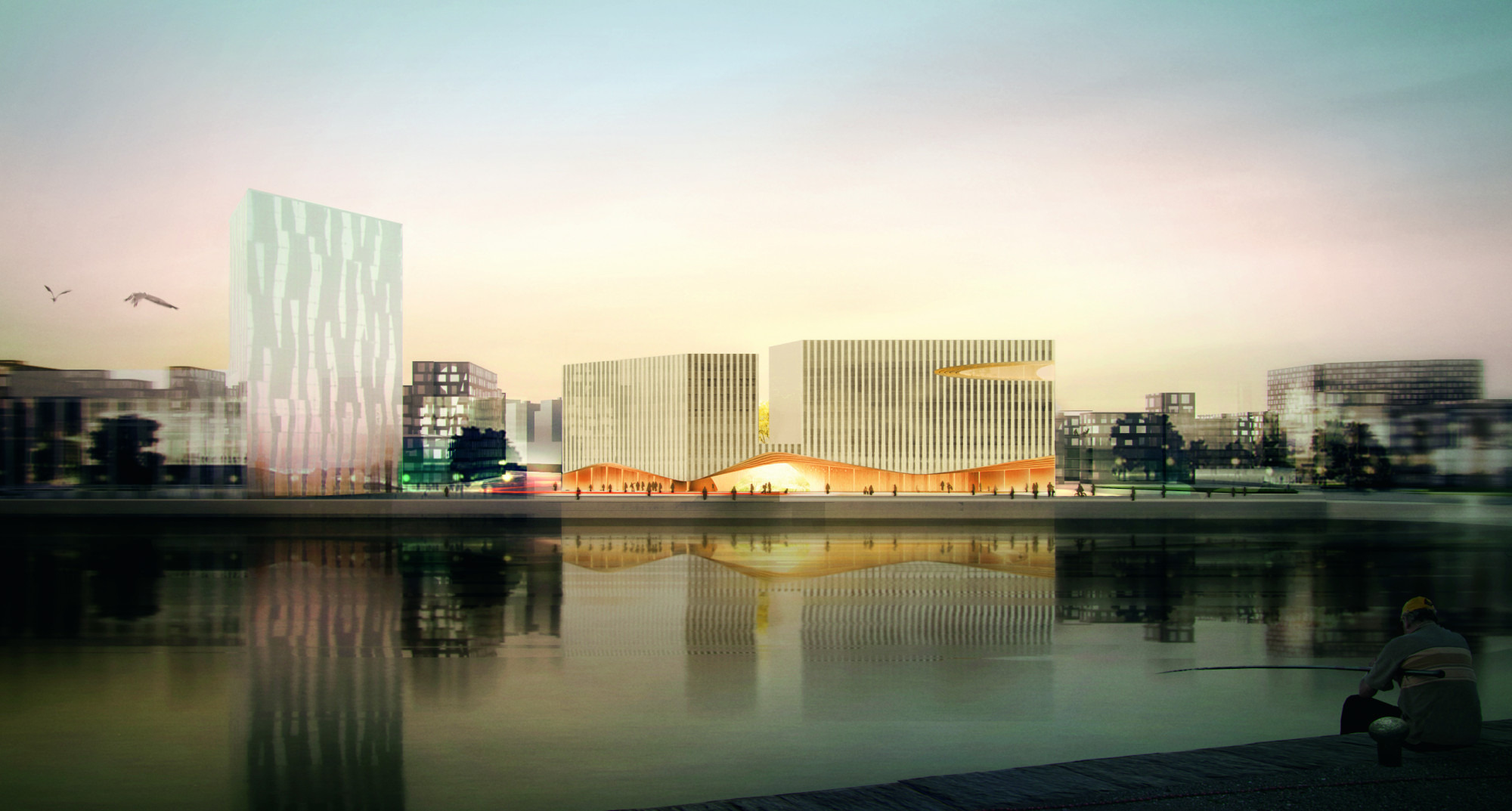 In a news post on its website, Accoya® announced its specification as exterior cladding on the Wood City Apartment. The eight floor high residential high rise directly facing the Gulf of Finland is located in the trendy Jätkäsaari district of Helsinki. The project is a joint venture developed by Stora Enso Wood Products, Helsinki City Apartments Limited, Novenberg Limited and SRV Group Plc.

Accoya was specified for the apartment complex by Finnish wood distributors Novenberg, who recommended the product for its durability, LEED contribution, and overall sustainability. Accoya will be treated using an oil stain to ensure an even weathering process.
Petteri Huomo at Novenberg said: "Because Accoya is extremely durable and able to cope with extreme temperatures and weather exposure, it was a natural choice for the new apartment blocks, which face directly onto the Gulf of Finland. Not only will the finished homes look visually striking on the coast of the city, they'll also age extremely well thanks to the acetylation process the wood has undergone."
Construction of Wood City began in spring of 2017 and is expected to be completed by 2019.
Accoya® is wood, but not as you know it. It is modified timber in which a process called acetylation, a cutting-edge patented technology, enables it to it resist rot, defy the elements and stay strong for decades. Guaranteed for 50 years above ground and 25 years in ground or freshwater, its performance and properties are remarkable. From joinery for the home to bridges submerged in water, Accoya wood is a leading material that stands up to every application challenge – decking, cladding and more.
Click here for more on Wood City
SOURCE: Accoya News