After two decades of success, sock and apparel company SmartWool is rebranding the company.  According to a statement released in December, the Colorado-based brand is embracing its essential values and looking to a future of high-octane adventure with the reimagination of its visual identity, including a colorful update to its iconic cowboy logo. SmartWool's new packaging is slated to hit stores in late June, and a website reskin is planned for the same month.
SMARTWOOL recently made colorful use of reSAWN's CHARRED wood for a tradeshow display includingHOWAITO used for a table top and AO, AKA, PINKU andYASAI for wall cladding.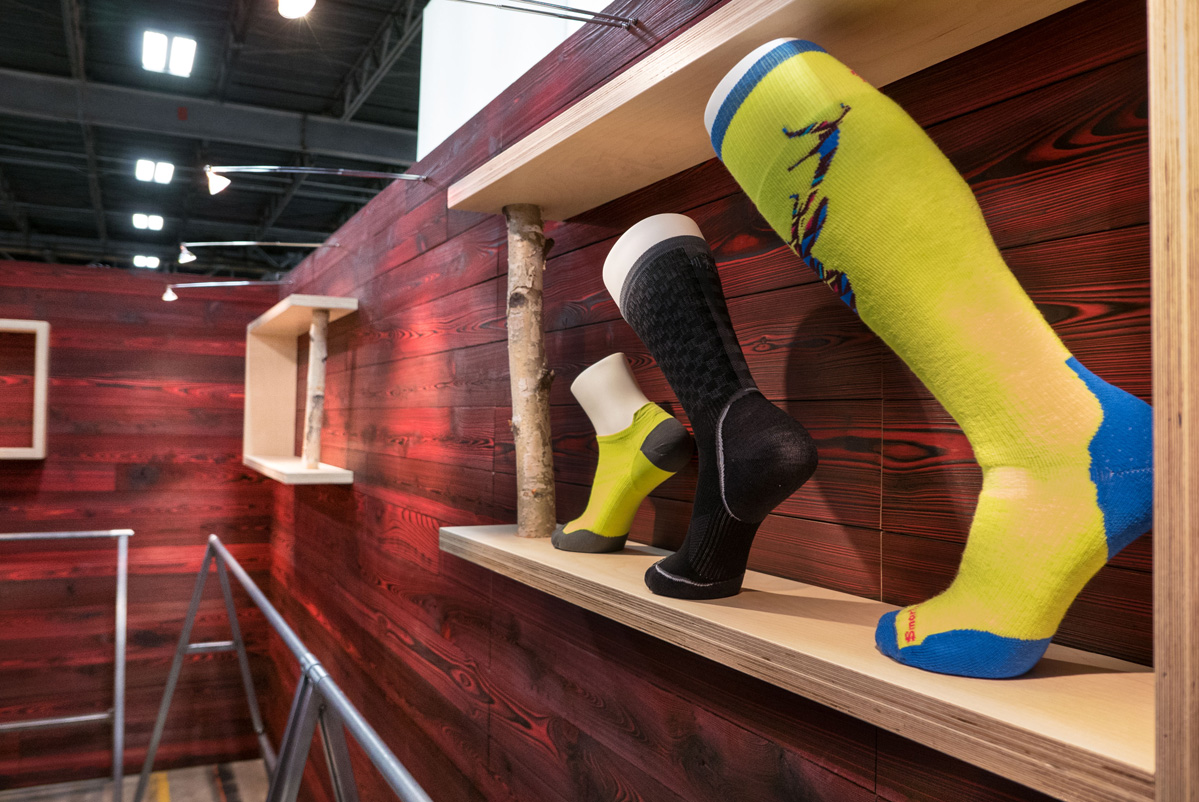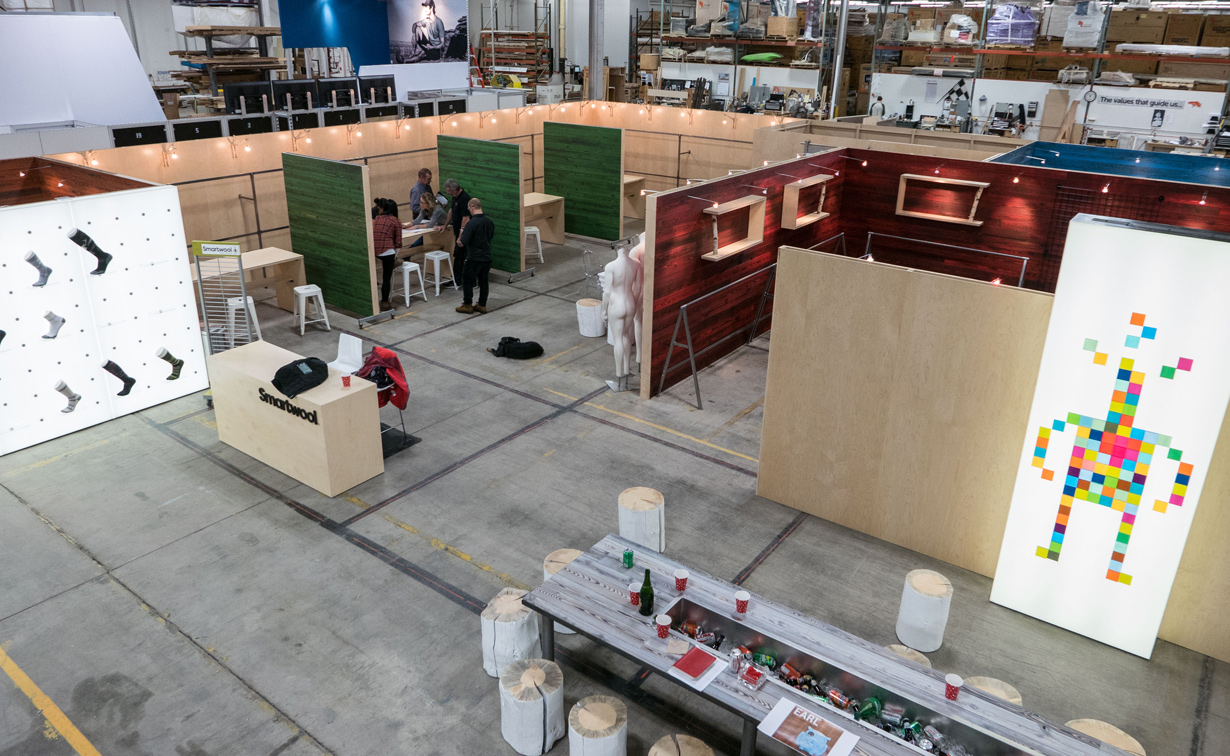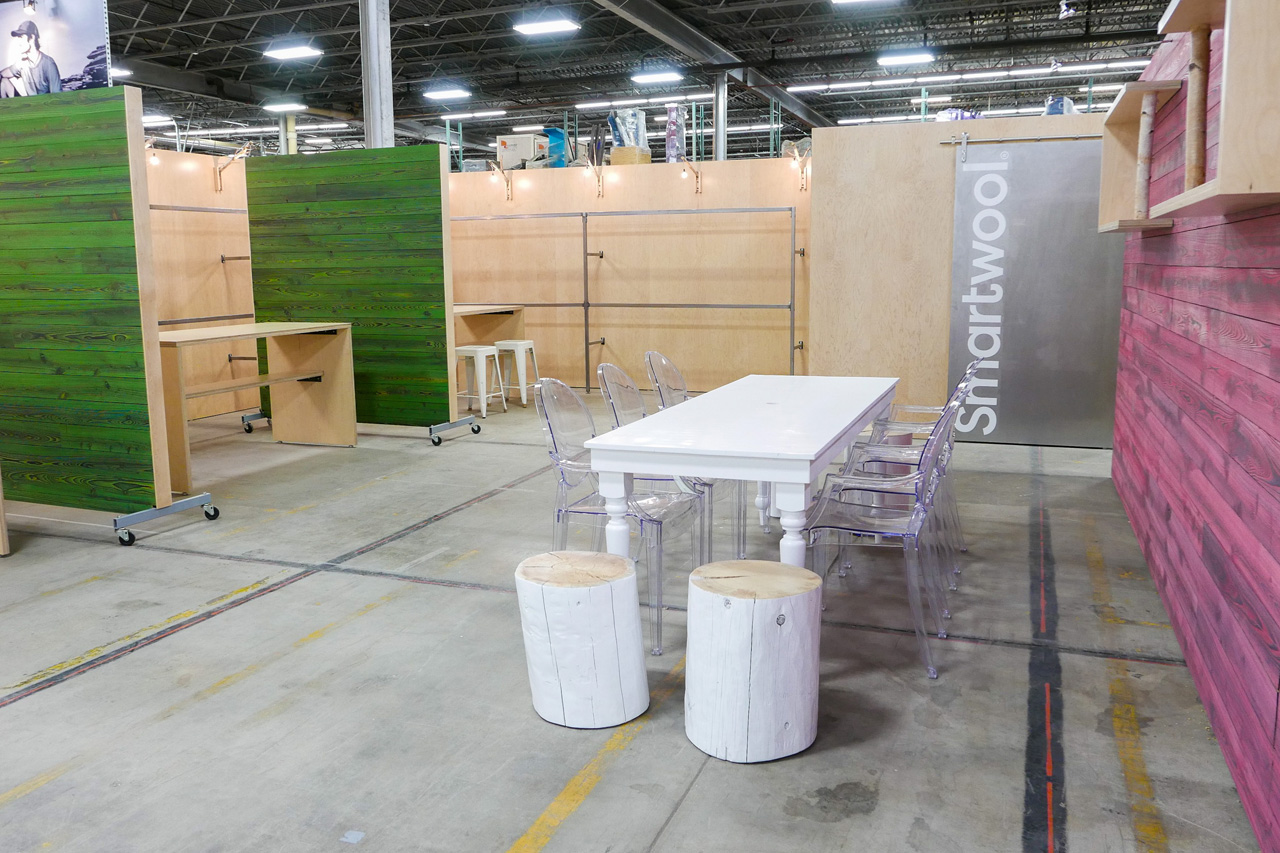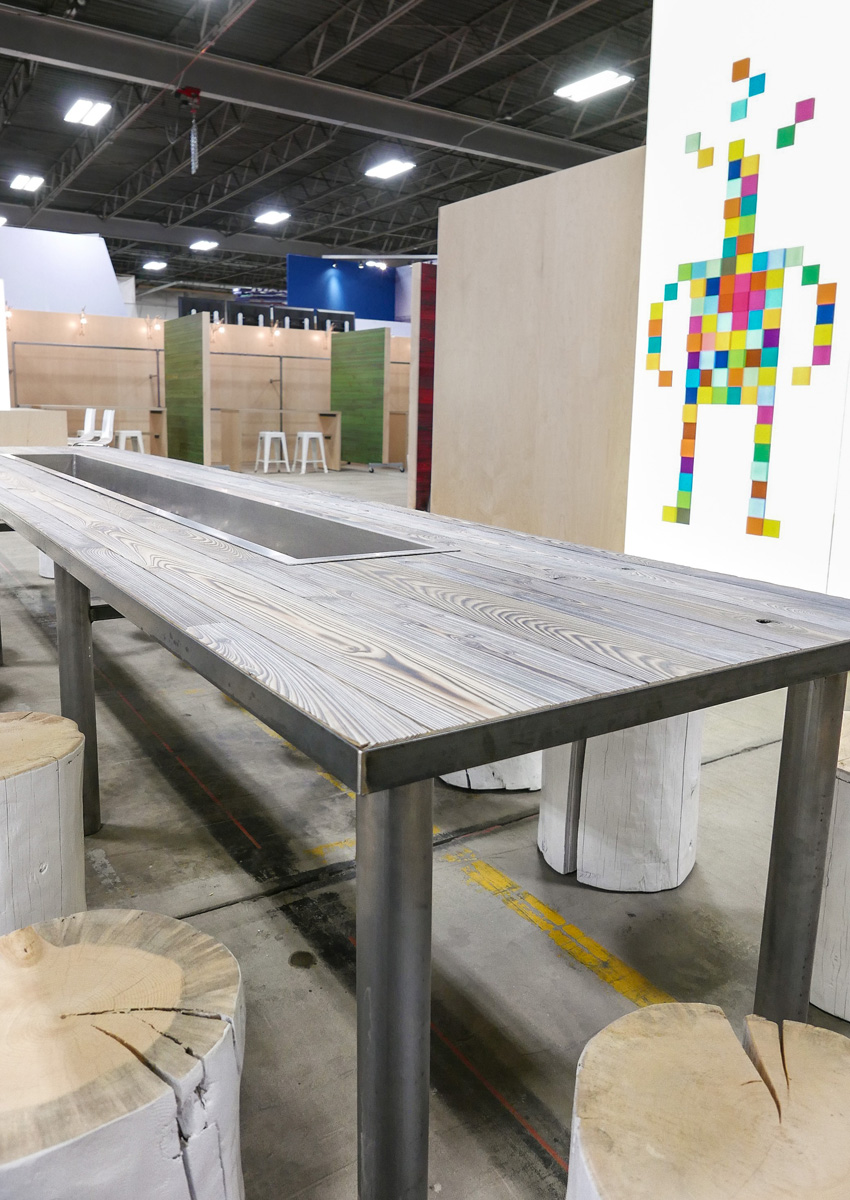 The SmartWool® brand is driven to push the boundaries of Merino wool to build smarter products. Inspired by those who live and play in the mountains, the brand offers high-performance apparel made for an active outdoor life.
The wood is carefully charred, misted with water, cooled, brushed to remove dust and loose debris, and then stained/sealed to create the unique designs you will find in the CHARRED collection.  The top coat sealer is applied prior to shipping (for exterior applications, we recommend sealing the face & back).