Using sustainable building materials in the built environment is a top priority now, more than ever. Building and designing a structure in the modern era should include consideration for the long-lasting impact of all facets of the design and build process. Due to this shift in focus on sustainable building materials, wood flooring and exterior wood cladding are frequently sought out as sustainable building materials to specify. In addition to its environmental and sustainability attributes, wood has multiple benefits, including its aesthetic qualities, versatility, structural stability, and availability.
Environmental & Structural Benefits of Using Wood Cladding as an Exterior Building Material
According to the Environmental and Energy Study Institute, residential and commercial buildings are responsible for almost 40 % of U.S. carbon dioxide emissions1. Fortunately, utilizing exterior wood cladding helps to offset the emissions.
Wood is a carbon sink: Trees absorb carbon from the environment and hold onto the carbon through their life cycle – from a tree to building material. They use the energy from carbon dioxide in the air, sunlight, and water from the roots to create nutrients that fuel the rest of the tree. This means that solid wood building materials have a net-negative C02 profile, which helps reduce carbon emissions.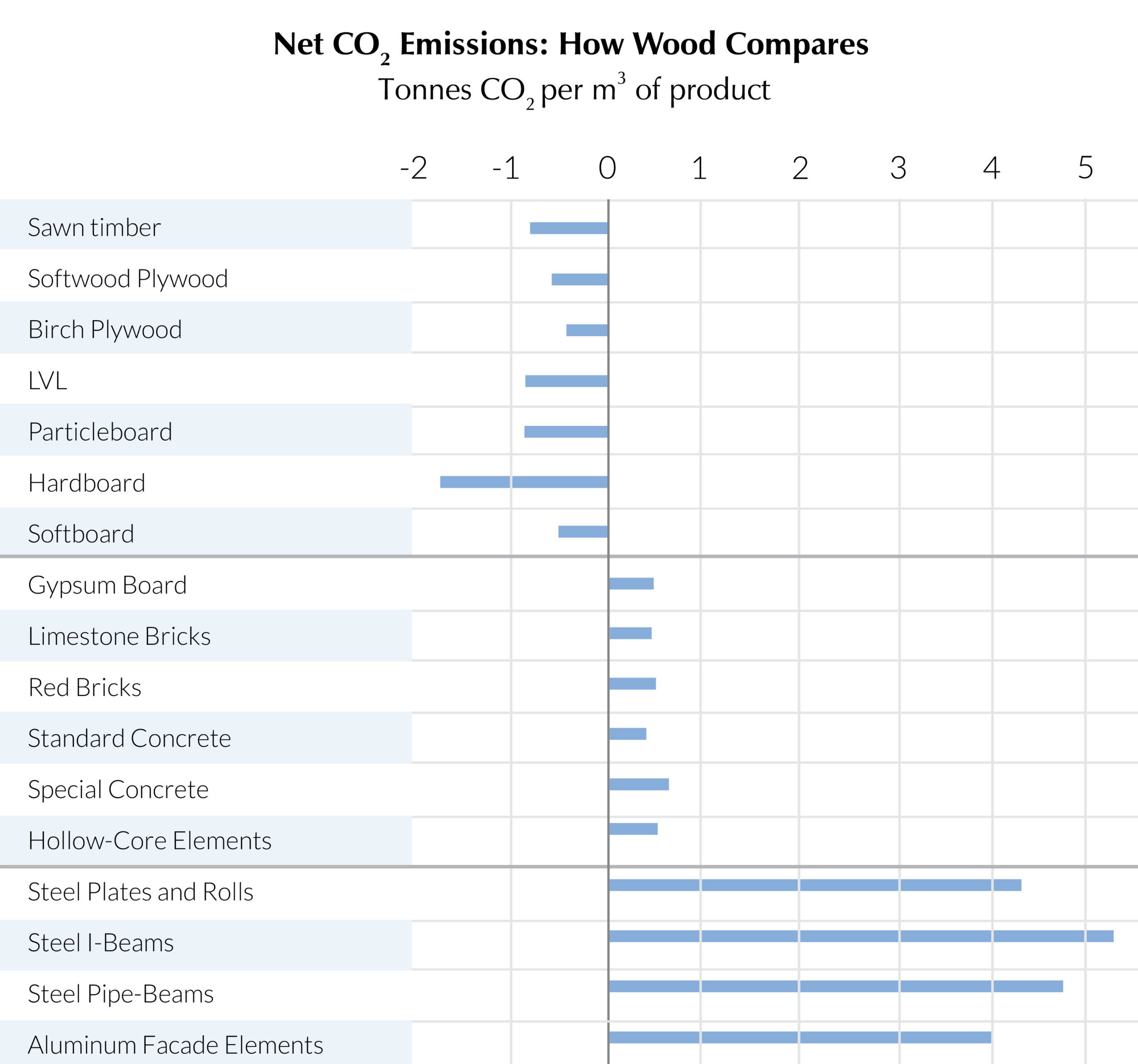 Wood has low embodied energy: Embodied energy is the total energy needed for extraction, processing, manufacturing, and delivery of building materials to a building site. Wood requires minimal energy to produce and install when compared to other building materials such as steel and concrete.
Wood has low thermal conductivity: Structures built with real wood cladding require less energy to heat and cool since wood is a natural insulator.
Renewable resource: Real wood is renewable, recyclable, and biodegradable meaning it will have less of an impact on the environment throughout its lifecycle.
Durability: When properly maintained, exterior wood cladding can stand the test of time. This makes wood an eco-friendly choice compared to other materials that require more maintenance or replacement. Different finishing processes can also help extend the life of the cladding.
Dimensional stability: Wood's superior dimensional stability helps it perform well when exposed to the elements such as the sun, snow, and rain.
Benefits of Wood Based Designs in Interior Applications
Americans spend a whopping 93 percent of their lives indoors breathing in recycled air. What most don't realize is the air we breathe indoors is on average 2X to 5X more toxic than what we breathe outdoors due to insufficient ventilation, synthetic building materials, and volatile organic compounds (VOC) from a variety of products and materials. Thus, for many people, the health risks related to indoor air pollution may be greater than that of outdoor exposure.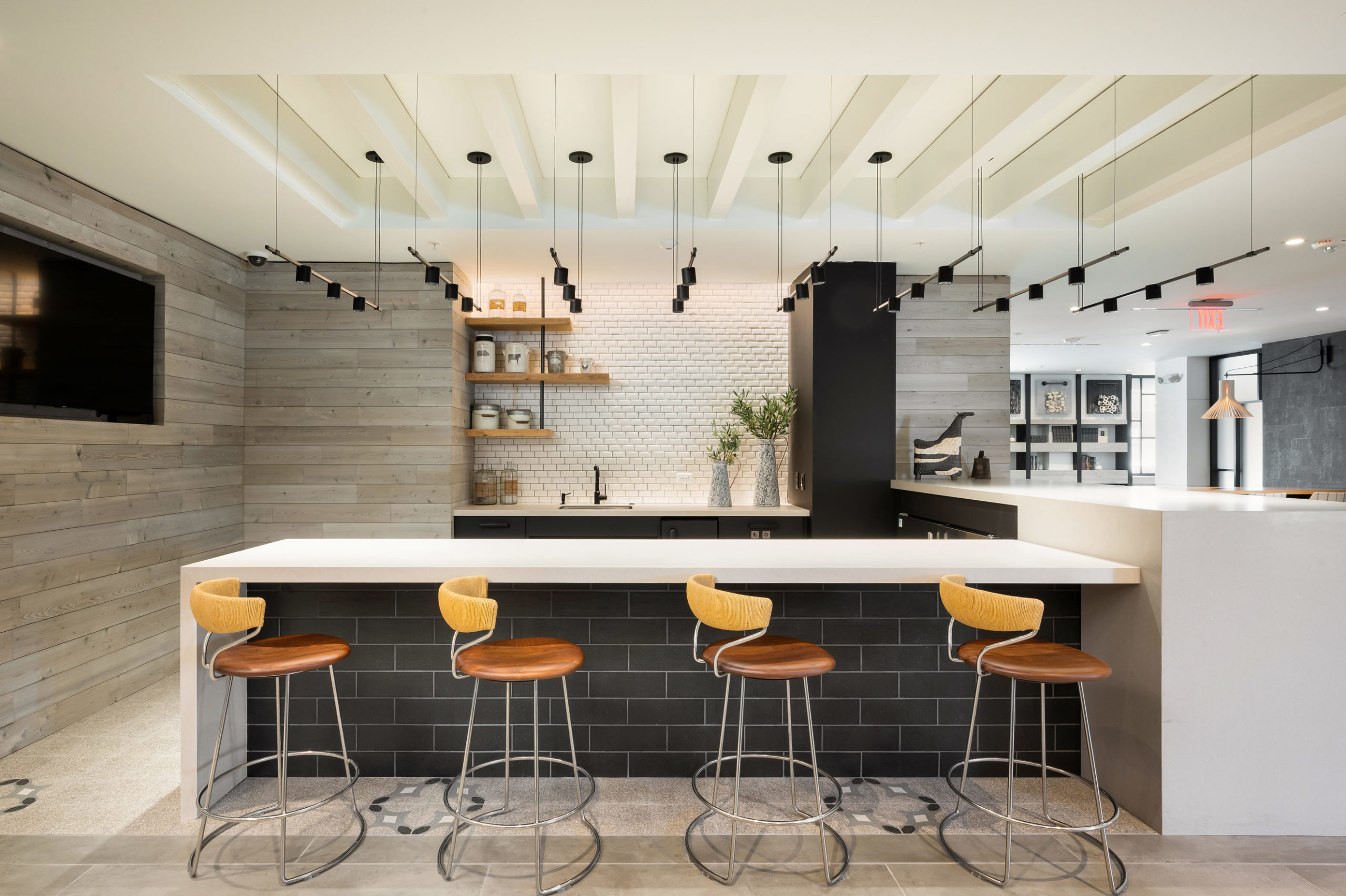 Incorporating natural materials such as real wood flooring into a built environment helps to reduce blood pressure, heart rates, and stress levels, whilst improving well-being, creativity, cognitive abilities, and the air we breathe. Wood flooring is a timeless option, as it has been a favored building material for years. With multiple species, finish options, color variations, widths, and grade options, it can easily match any design aesthetic. When properly installed and maintained, wood floors can outlast many other flooring materials. reSAWN offers solid and engineered construction wood flooring that not only looks great but is sustainable as well.
Long-Lasting and Durable: Whether solid or engineered construction, wood flooring is durable and can withstand the wear and tear of everyday life. This durability means a longer lifecycle for the product, especially when refinishing is considered instead of replacing. A recent report from Bona found a 78% carbon footprint reduction when refinishing rather than replacing wood floors2.
Better Air Quality: The EPA found that wood flooring improves overall air quality3. Wood flooring minimizes the acclimation of dust, dander, and other pollutants due to its solid surface. Choosing a finish that has a low to zero VOC content is also attributed to the air quality. reSAWN's Hardwax-Oil finish is non-pollutant and completely non-toxic. It does not contain biocides, preservatives, or lead-benzene and is 100% VOC-free.
Biophilic Design: Numerous studies have found incorporating aspects of nature into the built environment, such as real wood flooring, can help the mental health and wellbeing of the building's occupants.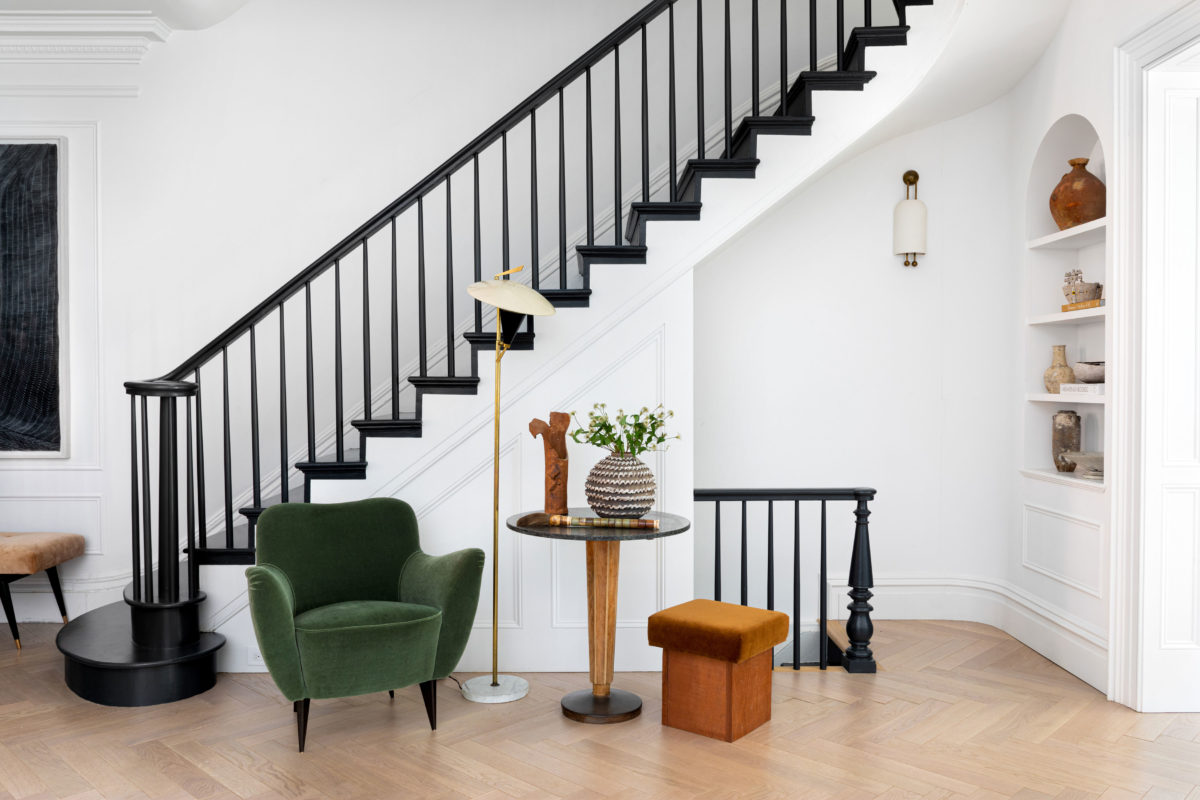 reSAWN TIMBER co. provides new and reclaimed wood products for architectural specifications for flooring. Our carefully curated offering includes modern finishes on reclaimed woods and newly harvested wood species. We provide only the highest quality materials milled to our exacting standards and finished in a way that enhances the natural beauty of the wood. Our extensive offering includes solid & engineered construction, wide plank flooring, and FSC® woods.
Certifications for Green Building Initiatives
There are many certification programs that are often used by architects, designers, homeowners, and builders as guidelines and a solid framework for sustainable building initiatives. Although different programs have varying levels of standards, they all focus on building a healthier, more sustainable future in both the commercial and residential building sectors. At reSAWN TIMBER co. we focus on LEED®, Forest Stewardship Council (FSC®), and The Living Building Challenge.
LEED
LEED, also known as Leadership in Energy and Environmental Design, is the most widely used green building certification system in the world. LEED-certified buildings save money, improve efficiency, lower carbon emissions, and create healthier places for people. Most projects, whether it's new construction, a renovation, or an interior fit-out can apply for LEED credits.
A project earns LEED points/credits by following guidelines relating to carbon, energy, water, waste, transportation, materials, health, and indoor environmental quality. Points can be earned for each recognized green building feature. The more points obtained, the higher level of certification a project can achieve. The different levels of certification include LEED Certified, LEED Silver, LEED Gold, or LEED Platinum. A 2014 UC Berkeley study4 found that by building to LEED standards, buildings contributed 50% fewer greenhouse gasses than conventionally constructed buildings due to water consumption, 48% fewer greenhouse gasses due to solid waste, and 5% fewer greenhouse gases due to transportation.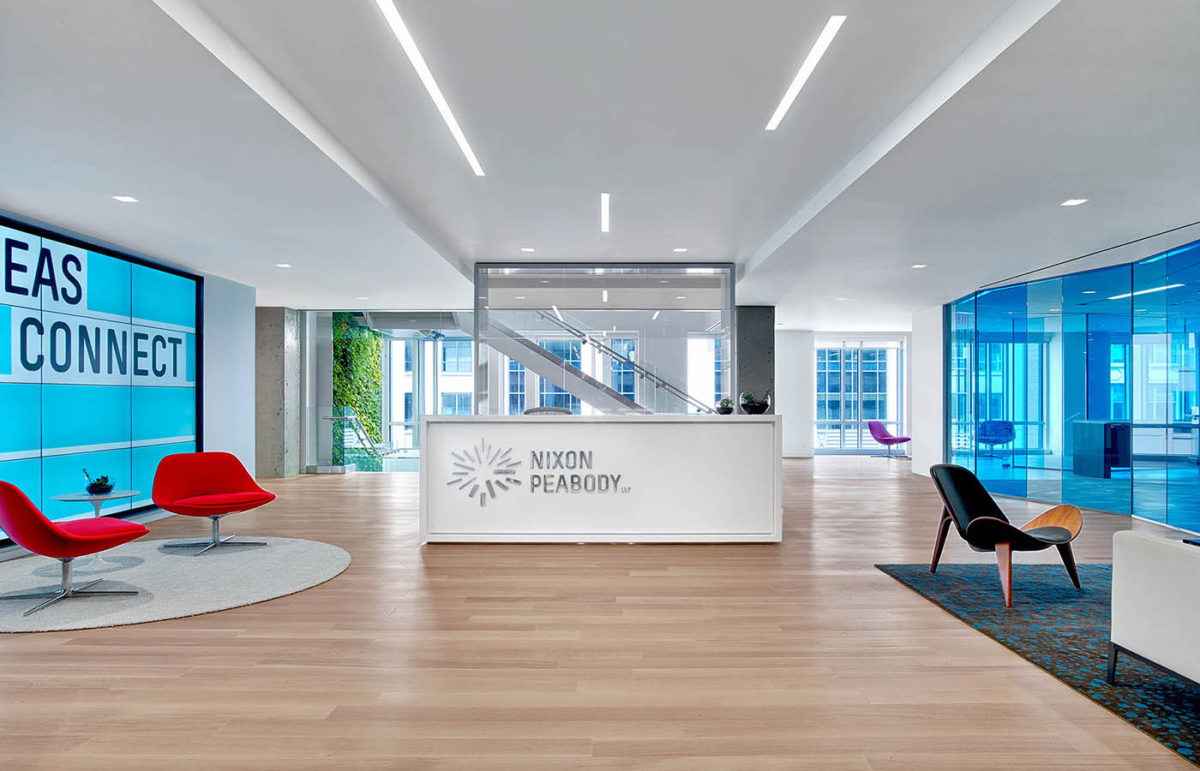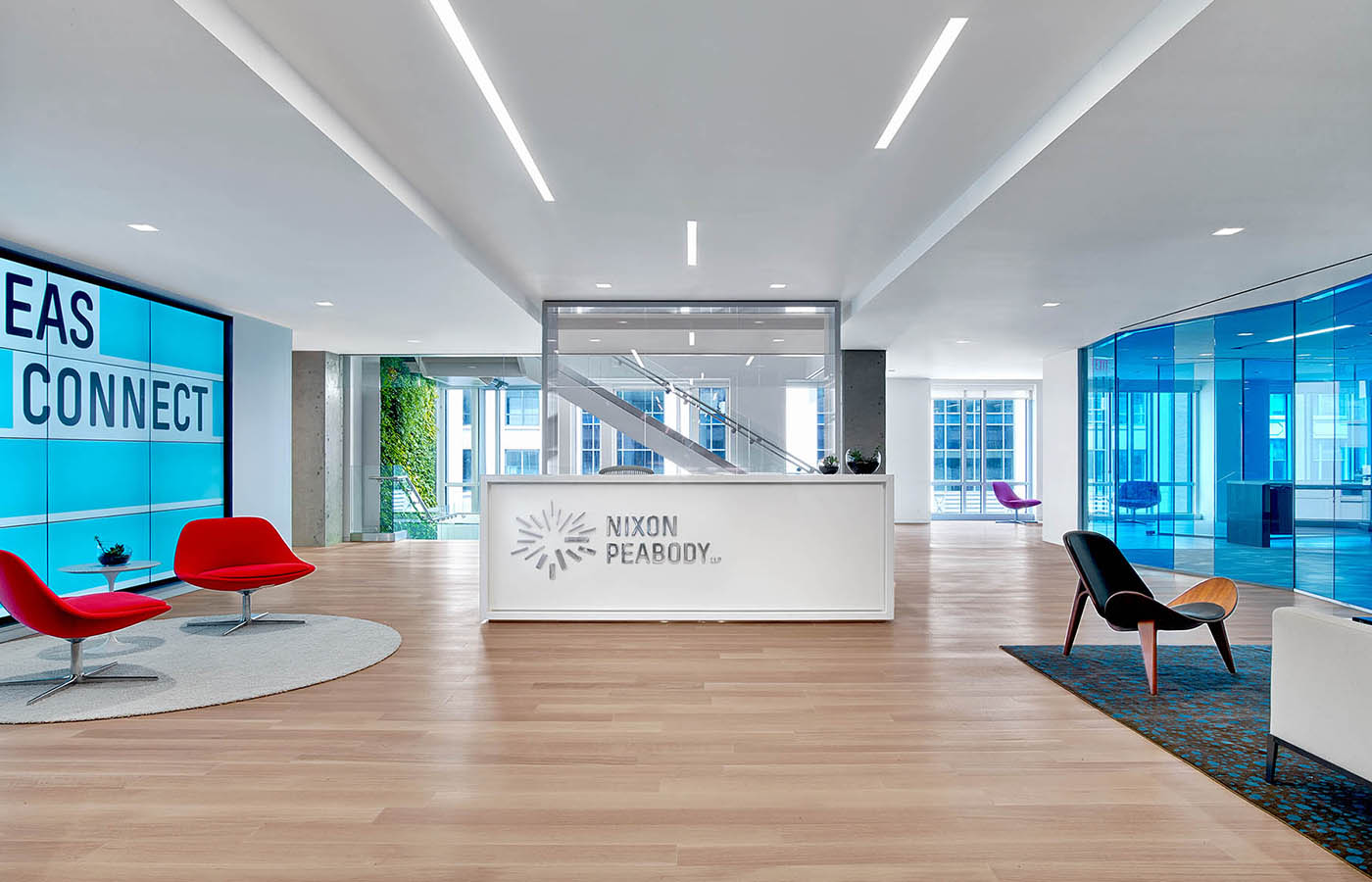 According to LEED:
35% of credits are related to climate change
20% of credits directly impact human health
15% of credits impact water resources
10% of credits affect biodiversity
10% of credits related to the green economy
5% of credits impact the community
5% of credits impact natural resources
A factor of LEED certification is material selection. Material selection can affect many aspects of a project, including comfort, air quality, and human health. reSAWN TIMBER co. lists earnable credits on all our products, so you can know firsthand what credits your project qualifies for. Some of the common credits reSAWN products qualify for include certified wood, rapidly renewable materials, and low-emitting materials.
FSC®
FSC®, also known as the Forest Stewardship Council, focuses on responsibly managed forests as a way to extend trees' natural carbon sequestration throughout their lifecycle. FSC's mission is to promote environmentally appropriate, socially beneficial, and economically viable management of the world's forests. Two types of certification are offered, Chain of Custody and Forest Management. The certifications provide an honest, transparent look into the path the products take from the forest to a finished FSC® certified product.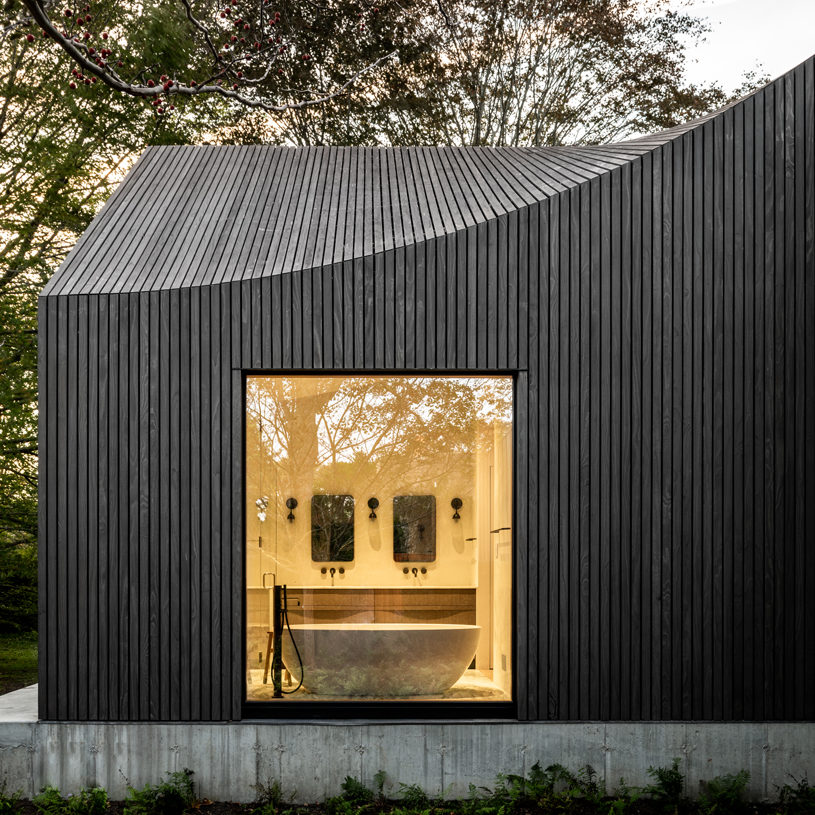 FSC® chain of custody certification assures that products sold with an FSC® claim originate from well-managed forests, controlled sources, or reclaimed materials. It includes the multiple stages of the product, including sourcing, processing, trading, and distribution. Certificate holders are also required to implement the FSC® core labor requirements in their operations, ensuring the organization does not partake in forced labor or discrimination in employment. reSAWN holds a Chain of Custody certificate, allowing most reSAWN products to be certified in 1 of 3 categories: FSC® 100%, FSC® Mix, and FSC® Recycled.
Living Building Challenge
The International Living Future Institute is leading the transformation toward a civilization that is socially just, culturally rich, and ecologically restorative. They understand that humanity needs to reconcile its relationship with the natural world and leave it better than it was found. ILFI offers many certifications and challenges to better the built environment, including the Living Building Challenge, Living Product Challenge, Living Community Challenge, and Zero Energy and Zero Carbon certification.

The Living Building Challenge is a philosophy, advocacy tool, and certification program for sustainable buildings. The challenge's goals focus on resource conservation and sustainable practices in the architecture, design, and construction of all buildings while connecting the communities and their inhabitants to the world surrounding them. These goals can apply to new construction, existing buildings, landscape or infrastructure, and internal projects in the residential and commercial sectors. The program is constantly evolving – the current standard is The Living Building Challenge 4.0. They use a flower with seven petals, or Imperatives, of actionable standards to build and design for a Living Future.
The 7 Petals of The Living Building Challenge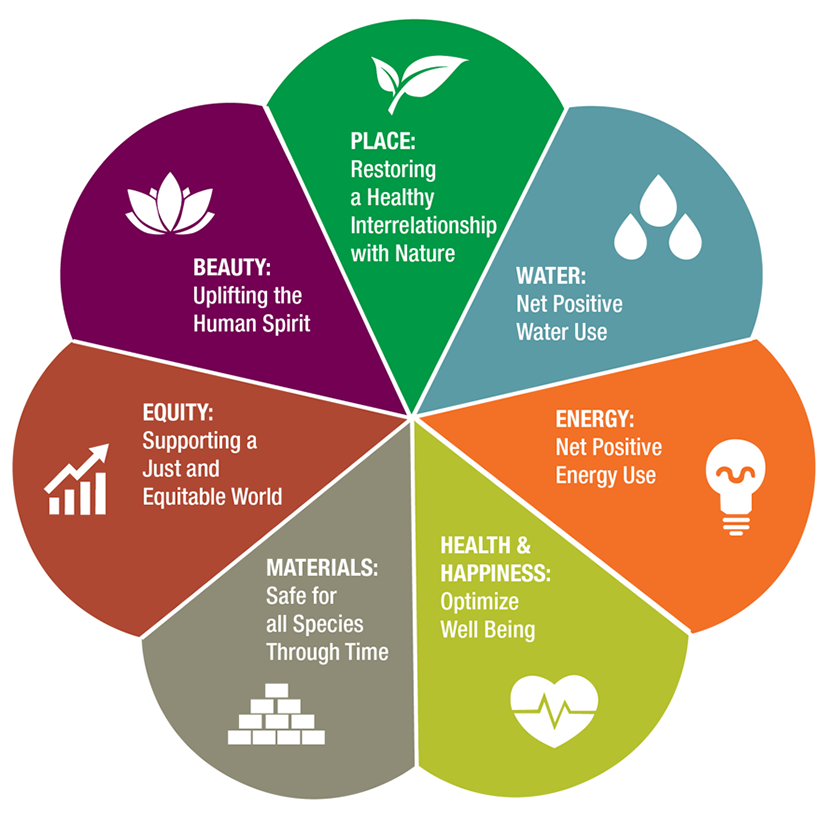 Place: The Place petal focuses on understanding and honoring the place where the built environment stands while honoring, protecting, and enhancing the ecology surrounding the project.
Water: The Water petal focuses on an inherent understanding of the value of water – minimizing waste, avoiding pollution, using less, and not using potable water for irrigation to ensure responsible water use.
Energy: The Energy petal focuses on renewable energy that helps the building operate in an energy-efficient and pollution-free manner, minimizing carbon emissions related to energy.
Health & Happiness: The Health & Happiness petal focuses on creating healthy spaces that allow natural light, healthy air, and a healthy interior environment that benefits the project's occupants and the nature surrounding it.
Materials: The Materials petal focuses on building materials that are non-toxic and ecologically restorative while being transparent about their ingredients. 50% of wood products must be FSC®, salvaged, or harvested on-site either for the purpose of clearing the area for construction or to restore or maintain the continued ecological function of the site. The remainder must be from low-risk sources5. The project must also contain one Declare label product per approximately 2,153 square feet of gross building area.
Equity: The Equity petal focuses on creating and nurturing communities that are just and inclusive, enabling all people to prosper and reach their full potential. This includes making the building accessible to all while ensuring that the building is mutually beneficial for its inhabitants and the community it supports.
Beauty: The Beauty petal focuses on connecting to nature through biophilic design. A beautiful building starts with people and nature and their symbiotic relationships to place, climate, culture, and community.
As of April 2019, ILFI reported 563 registered Living Building projects in 29 countries. Abodo Vulcan Cladding received the Declare label from the International Living Future Institute, affirming their products are Red List Free, making it an excellent building material choice. reSAWN TIMBER co. is proud to be the exclusive manufacturer and distributor of Abodo thermally modified Vulcan cladding, slats, and decking products in the USA.
Sustainability: A Pillar of Who We Are at reSAWN TIMBER co.
Aside from offering FSC® certified wood products and our contributions to LEED-certified projects, reSAWN is committed to the goals of sustainable building through the use of non-toxic finishes, reclaimed woods, FSC® certified modified woods and new products that are sustainably sourced.
reSAWN TIMBER co. was founded in 2009 by offering sustainable, low-VOC finishes to the architectural and design community in the Philadelphia area. From our humble beginnings 13 years ago to today, sustainability has and always will be a core value of our business.
reSAWN TIMBER co. is committed to working with Architects and Designers to create sustainable products that highlight wood's natural beauty. We believe in making only high-quality products that are durable and meant to last for many years, which reduces building waste.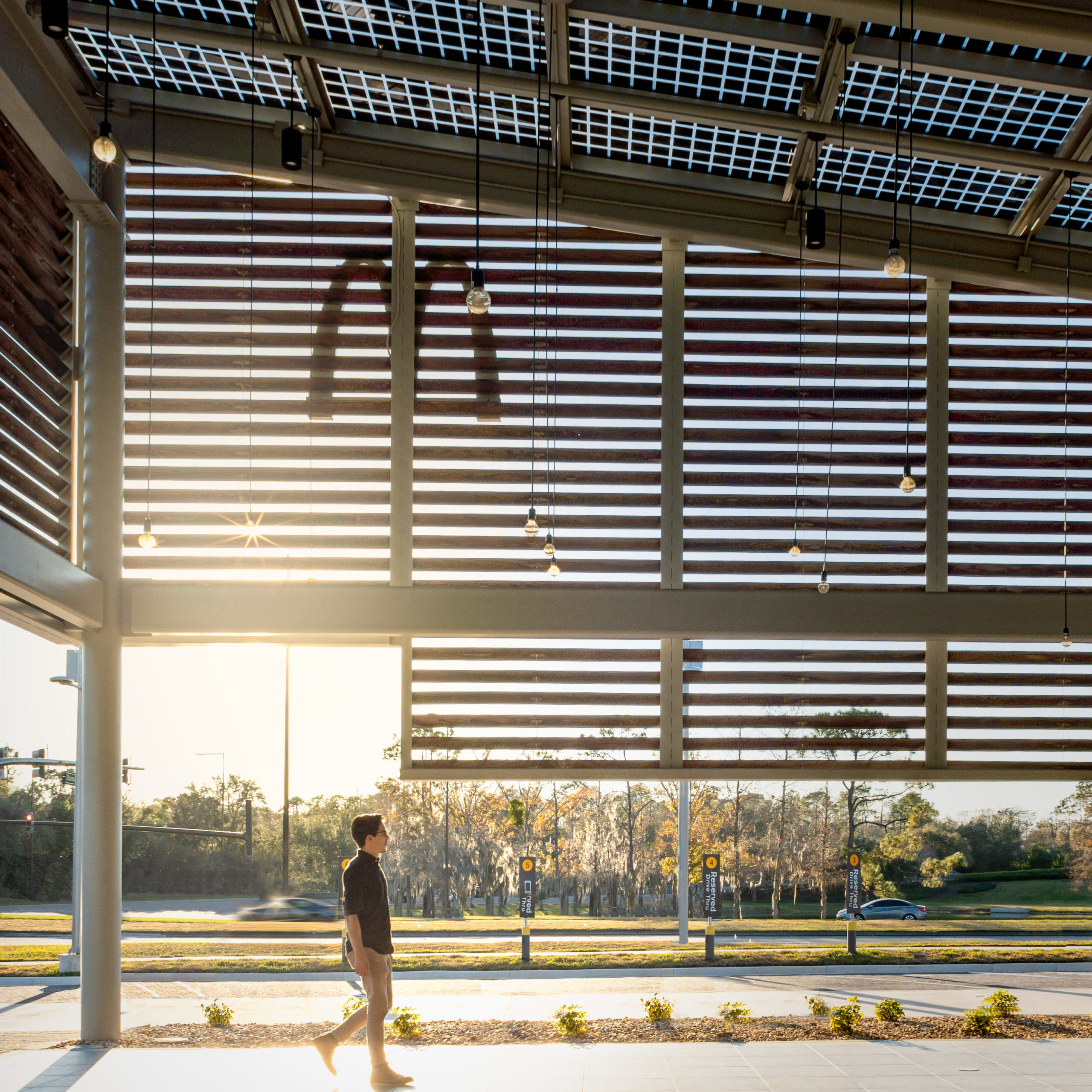 reSAWN's extensive offering includes products that are:
FSC®certified – Accoya and Abodo modified wood products are FSC®-certified. Most of our flooring is available FSC® certified. (FSC® C122513)
Red List Free – Abodo products have received the Declare label from the International Living Future Institute affirming the products are Red List Free.
Carbon negative – Abodo Vulcan Cladding's release of their Environmental Product Declaration (EPD) included that Abodo Vulcan Cladding is carbon negative.
Cradle to Cradle Certified – Accoya is Cradle to Cradle Gold certified, due to the products' environmental credentials and sustainable long life
Low to Zero VOC Finished Products– reSAWN's versatile product offering includes finishes that are plant-based, low VOC, and Zero VOC.
Reclaimed offering – reSAWN's reclaimed wood preserves the unique beauty of antique wood and comes from a variety of sources throughout the Appalachian Region.
LEED point eligible – Numerous reSAWN products qualify for LEED credits that range from rapidly renewable resource to low-emitting materials.
Locally sourced species– With Cypress sourced in the Southern United States, Alaskan Yellow Cedar sourced along the North American Pacific Coast from the California-Oregon border to Southern Alaska, and Western Red Cedar from the Pacific Northwest region; we offer wood cladding options that are sustainably harvested in the USA.
Backed by warranties – Our Modified wood offering includes Kebony, Abodo, and Accoya wood. Kebony is backed by a 30-year outdoor warranty, Abodo offers a 15-year warranty against fungal decay, and Accoya offers a 50-year above-ground warranty and a 25-year at/below ground level warranty.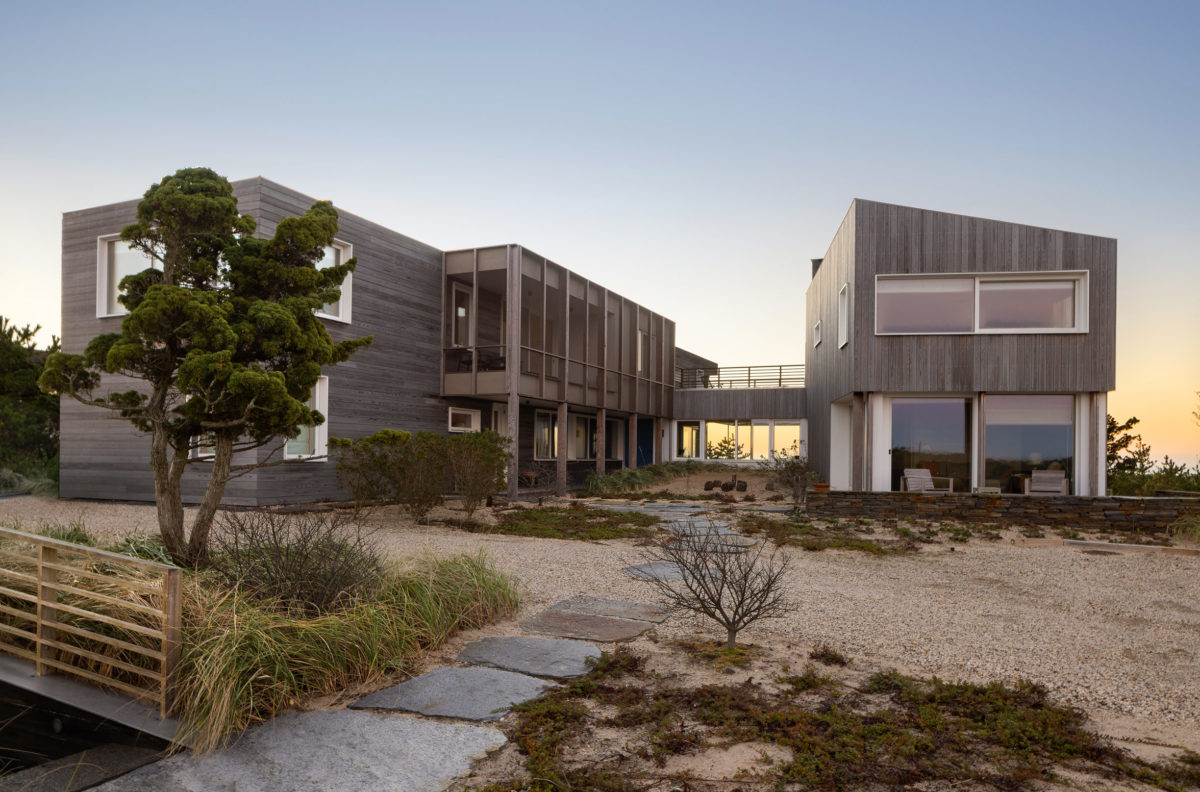 We are continually improving our techniques and finishes; based on the needs in the building materials market, the observations of experienced industry leaders, and a first-hand understanding of customer desires and expectations.
reSAWN products can assist you in achieving your project goals in aesthetics, performance, and sustainability – all at the same time. Contact us today to connect with the local reSAWN representative in your area to learn more about our sustainable product offering.