Humans have always connected deeply with nature because we evolved in natural environments. For thousands of years, we have lived in close proximity to nature, relying on it for survival. Our brains and bodies evolved to function in these natural environments, and as a result, we have an innate connection to nature that has persisted throughout human history. Even as we have become more urbanized and modernized, our connection with nature has remained strong because it is ingrained in our biology and psychology.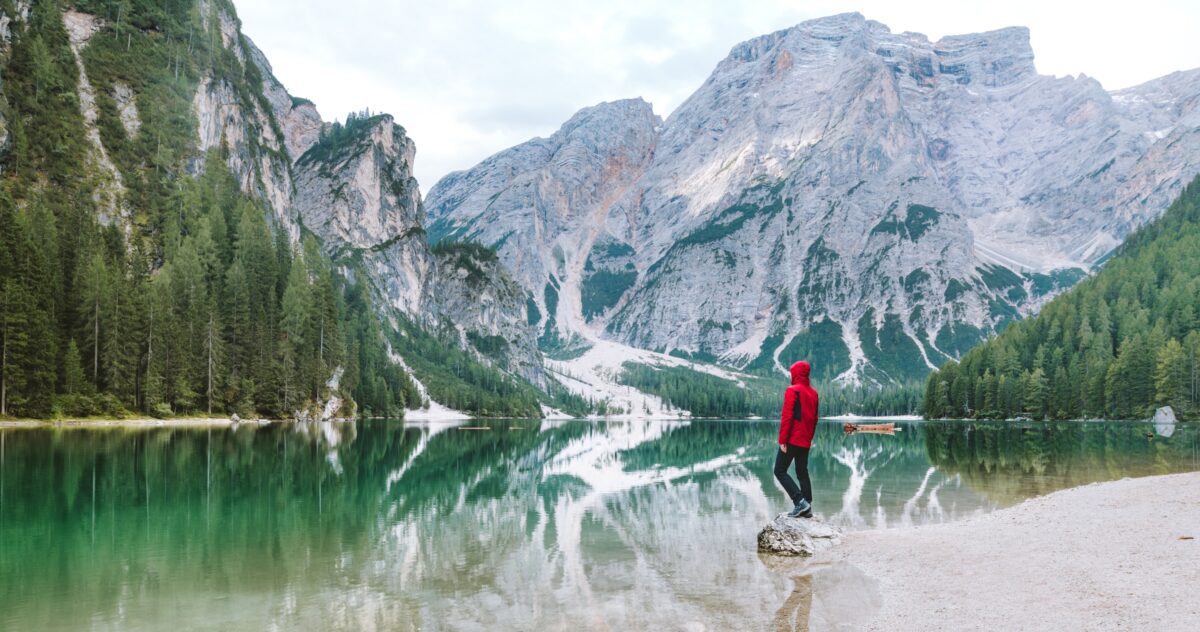 According to several authoritative studies (Workplaces: Wellness+Wood=Productivity), (Wood: Nature Inspired Design), and (Why Do We Feel Better With Wood?) exposure to natural products like wood creates similar health benefits to those created by spending time in nature. Incorporating natural materials such as real wood cladding and flooring into a built environment helps reduce blood pressure, heart rates, and stress levels while improving well-being, creativity, cognitive abilities, and the air we breathe. The concept of biophilia was introduced in the 1980s to highlight the importance of our connection to nature and the potential benefits that can be gained from it.
Synthetic building materials often recreate the look of wood because wood is a popular and traditional building material that has been used for centuries. Wood's warm, natural look and feel is difficult to achieve with non-natural materials. By mimicking wood, manufacturers can create low-cost building materials with a similar appearance and texture to wood, but lacking the warmth, intrinsic qualities, and health benefits afforded by real wood materials.
The influence that wood has on the building materials market can be seen everywhere. reSAWN recently attended the 2023 International Builders' Show (IBS), which is an annual trade show for the residential construction industry, hosted by the National Association of Home Builders (NAHB). The show featured exhibits and educational sessions focused on new products, innovative technologies, and industry trends related to home building and remodeling. The use of wood, wood influence, and the creation of wood-like aesthetics was prevalent throughout the show. Even companies that were not offering a wood product, utilized wood-like textures in their booths to highlight their product or service.
Vinyl Siding Made to Look Like Wood
Vinyl siding is a popular choice in the US for a wood-like look without the perceived maintenance. Vinyl can be made to look like different types of wood, including cedar, oak, and pine. It is also affordable and durable, making it a common choice for many projects. However, there are some potential downsides to using vinyl siding that need to be considered.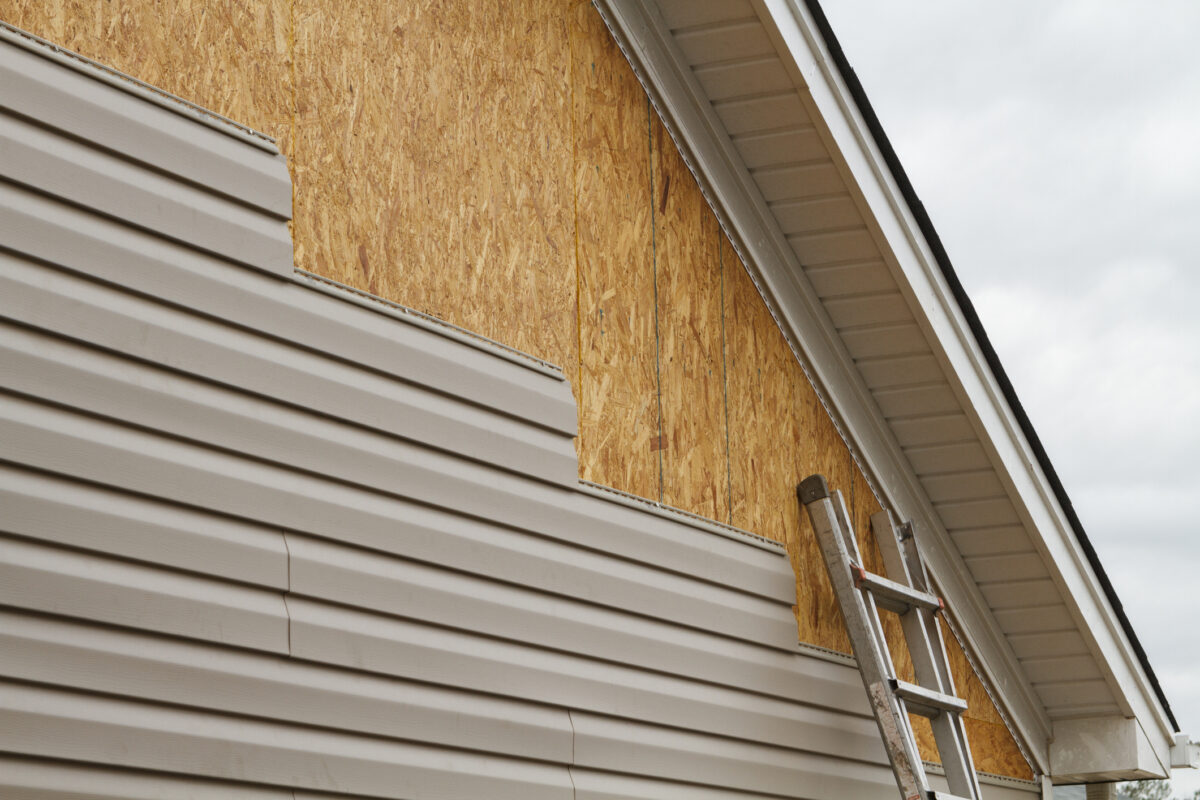 Vinyl siding is made of polyvinyl chloride (PVC), a plastic material that is derived from petroleum – which is a non-renewable resource. The production of PVC and its disposal can result in toxic pollutants being released into the environment, including dioxins, which are known to be harmful to human health and the environment.
Energy-intensive manufacturing: The production of vinyl siding requires a significant amount of energy, mainly from non-renewable sources such as coal and natural gas, which contributes to greenhouse gas emissions and climate change.
Limited recyclability: Vinyl siding is difficult to recycle, and it may end up in landfills where it can take hundreds of years to break down. This contributes to environmental pollution and wastes resources.
Installation and maintenance: The installation of vinyl siding requires the use of various chemicals and solvents, which can have negative environmental impacts. In addition, vinyl siding can crack or fade over time, requiring replacement, which leads to more waste.
Fiber Cement Made to Look Like Wood
Another material that mimics the look of wood is fiber cement. It's a widely used building material that's made from a mixture of cement, sand, and cellulose fibers. While it has many benefits, such as durability, fire resistance, and low maintenance, there are also significant environmental issues associated with its production and use.
Carbon emissions: The production of fiber cement involves high energy consumption and emits significant amounts of carbon dioxide, contributing to global warming.
Water use: The production of fiber cement requires a significant amount of water, which can put pressure on local water resources in areas where water is scarce.
Waste disposal: The production process generates a significant amount of waste, including cement dust, which can cause air pollution if not properly disposed of.
Toxicity: The production of fiber cement can result in the release of toxic chemicals, such as asbestos, silica, and formaldehyde, which can pose health risks to workers and nearby communities.
Transportation: Fiber cement is a heavy and bulky material that requires a lot of energy to transport, contributing to greenhouse gas emissions.
Composite Decking Made to Look Like Wood
Composite decking is a popular alternative to traditional wood decking because it is durable, and requires little maintenance. However, there are some environmental issues associated with composite decking that should be considered.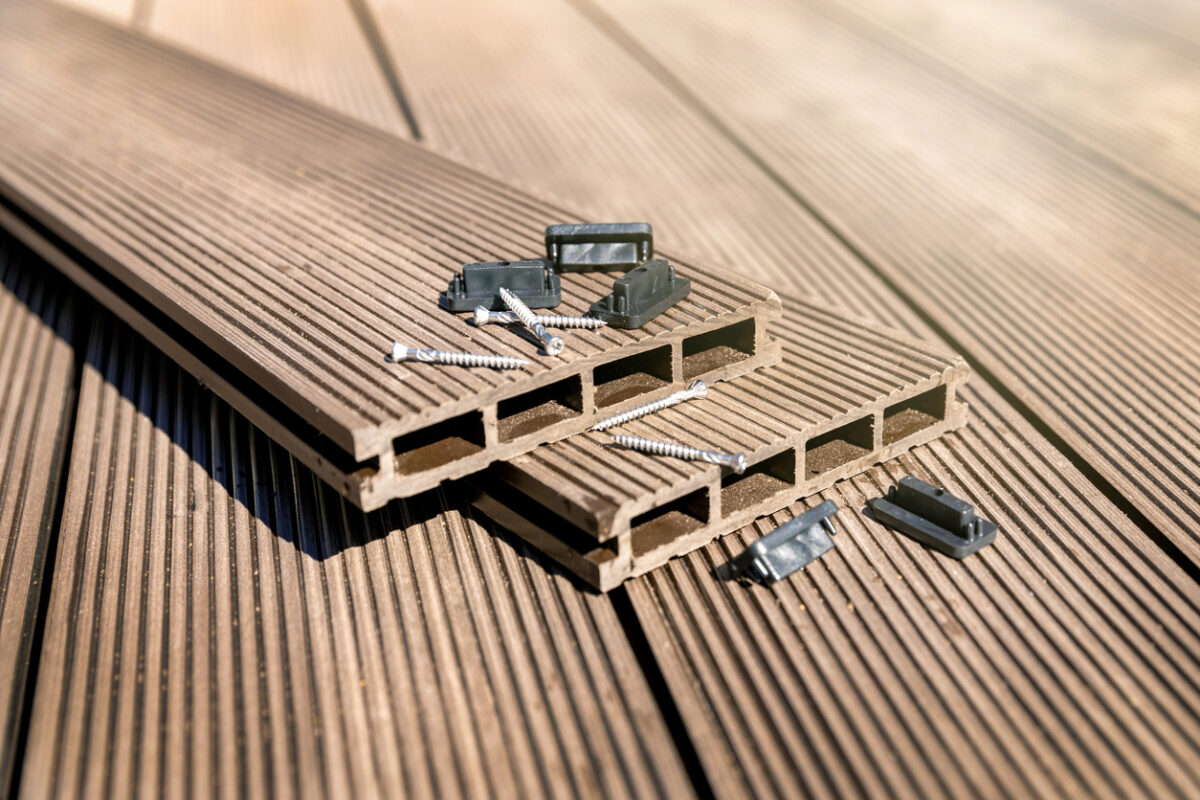 Manufacturing: The production process of composite decking involves the use of a variety of chemicals, including resins, wood fibers, and plastics. These chemicals can release harmful emissions into the air and water during production.
Disposal: Composite decking materials are not biodegradable and can take up valuable space in landfills if not properly recycled. Some composite decking materials contain hazardous chemicals, making them difficult to recycle or dispose of safely.
Non-renewable resources: Most composite decking is made from a combination of wood fibers and plastic, both of which are non-renewable resources. This means that the production of composite decking contributes to the depletion of these resources.
Maintenance: Although composite decking requires less maintenance than traditional wood decking, it still requires periodic cleaning with chemicals that can harm the environment. However, with the onset of modified woods like Accoya, there are now many maintenance-free options on the market.
Porcelain Tile Made to Look Like Wood
One of the newest materials to mimic wood is porcelain tile. Porcelain tile can be made to look like different types of wood, including oak, maple, and walnut. It is also very durable and water-resistant, making it a great choice for areas that experience moisture or high traffic.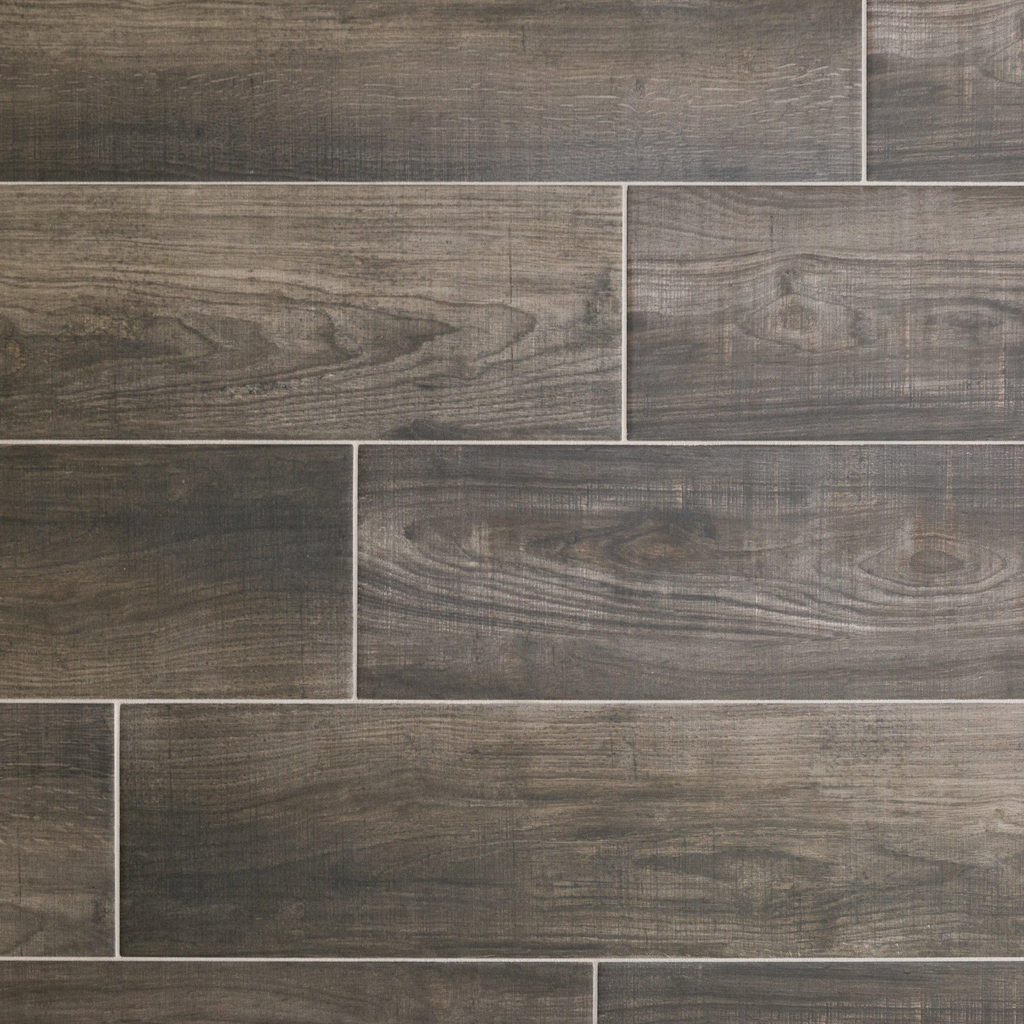 Porcelain tile is generally considered an environmentally friendly flooring option, as it is made from natural materials such as clay and minerals, and can be recycled at the end of its life. However, there are some environmental issues associated with porcelain tiles that should be considered:
Energy consumption during production: The production of porcelain tile requires a significant amount of energy, which contributes to greenhouse gas emissions and climate change.
Water usage during production: The production of porcelain tile requires large amounts of water, which can contribute to water scarcity and pollution.
Transportation emissions: Porcelain tile is often imported from overseas, which results in transportation emissions and contributes to climate change.
Waste generation: The installation of porcelain tiles can generate waste, including cut-off pieces and broken tiles, which can contribute to landfill waste.
Chemicals used in production: The production of porcelain tile may involve the use of chemicals such as glazes and sealants, which can be harmful to the environment if not properly managed.
When a single design is repeated over a large area, it can create a visual monotony that may appear repetitive.
Laminate Flooring Made to Look Like Wood
Laminate flooring that looks like wood is a popular choice for many homeowners and builders because it provides the appearance of hardwood flooring at a more affordable price. Laminate flooring is made from composite wood materials and is designed to mimic the look of hardwood planks, including the texture and grain patterns.
While laminate flooring has many advantages, there are some drawbacks to consider before choosing it for your home or building project.
Not as durable as hardwood: Although laminate flooring is more durable than some other types of flooring, it is not as durable as hardwood. Heavy furniture, high heels, and pet claws can all cause scratches and dents in laminate flooring.
Susceptible to water damage: Laminate flooring is made from a wood-based core, and as such, it can be damaged by excessive moisture or water exposure. Spills or leaks that are not cleaned up quickly can cause the planks to warp or buckle.
Can look artificial: While laminate flooring is designed to look like real wood, it is still an artificial product, and some people may find that it looks less authentic than hardwood flooring.
Difficult to repair: If a section of laminate flooring becomes damaged, it can be challenging to repair without replacing the entire plank or section of the floor. This can be costly and time-consuming.
Formaldehyde emissions: Formaldehyde is a chemical used in the adhesives and resins used to make laminate flooring, and it can be emitted into the air over time. Formaldehyde is a known carcinogen and can cause health problems, especially for those with respiratory issues. However, many laminate flooring manufacturers now use low-formaldehyde adhesives and resins to reduce the risk of emissions.
Sustainability of materials: The majority of laminate flooring is made from a core of high-density fiberboard (HDF) made from wood fibers, which can be derived from unsustainable sources such as old-growth forests. While some manufacturers use recycled or sustainably sourced wood fibers, others may not be as environmentally responsible.
Disposal: Laminate flooring cannot be easily recycled and may end up in landfills. When disposed of, it can release formaldehyde and other harmful chemicals into the environment. However, some companies have started recycling programs to reduce waste and environmental impact.
Short lifespan: Laminate flooring is generally not as durable or long-lasting as other flooring materials, such as hardwood. This means that it may need to be replaced more frequently, leading to more waste and environmental impact.
While laminate flooring is a popular and affordable option, it may not be the best choice for all situations. To mitigate the environmental issues associated with laminate flooring, consumers can look for products made from recycled or sustainably sourced materials, choose low-formaldehyde options, and properly dispose of old flooring. It is also important to select flooring that is durable and has a long lifespan to minimize waste and environmental impact.
Aluminum Made to Look Like Wood
There are some manufacturers that offer aluminum facade solutions for homeowners and commercial properties looking to achieve the look of wood. The aluminum products mimic the appearance of natural wood grains, knots, and textures.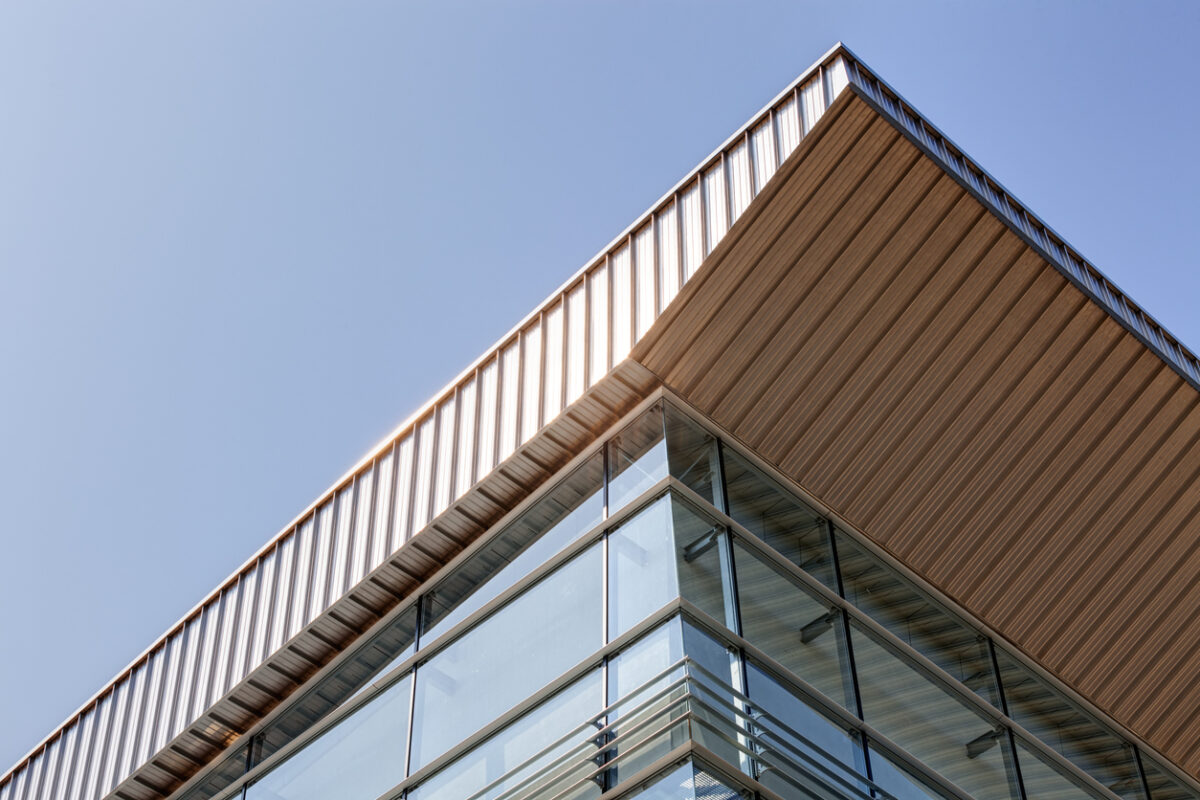 While aluminum facades offer numerous advantages such as durability, flexibility, and low maintenance, there are also some disadvantages that should be considered, including:
Cost: Aluminum facades can be expensive compared to traditional wood cladding materials.
Corrosion: Aluminum is susceptible to corrosion if it is not properly treated or coated. Exposure to moisture and chemicals can lead to rust and discoloration, which can detract from the appearance of the building.
Thermal conductivity: Aluminum is a good conductor of heat, which can lead to energy loss in buildings. Additional insulation may be required to offset this problem.
Environmental concerns: The production of aluminum requires a significant amount of energy and generates greenhouse gas emissions. Additionally, the extraction and processing of aluminum can have negative impacts on the environment.
Limited design options: While aluminum is a flexible material, there may be limitations to the design options available with this cladding material. Some architects and designers may prefer other materials for their aesthetic appeal or greater design flexibility.
Scratches and dents: Like all aluminum cladding materials, Knotwood is susceptible to scratches and dents, which can detract from its appearance.
Technological Updates in Wood
There have been many recent technological updates in the use of wood as a building material, which have made it more versatile, efficient, durable, and dimensionally stable.
Modified Wood Options
Various environmentally friendly chemical and heat treatments can be used to modify the properties of wood. For example, acetylation can make wood more durable and resistant to decay, while thermal modification can improve its stability and strength. This type of wood requires minimal upkeep to preserve its appearance and structural integrity over time. Low-maintenance modified wood products can be a great option for homeowners who want the beauty and warmth of wood without the hassle of regular maintenance. However, it's important to choose the right type of wood for your specific application and to follow any recommended maintenance guidelines to ensure that your wood products last as long as possible.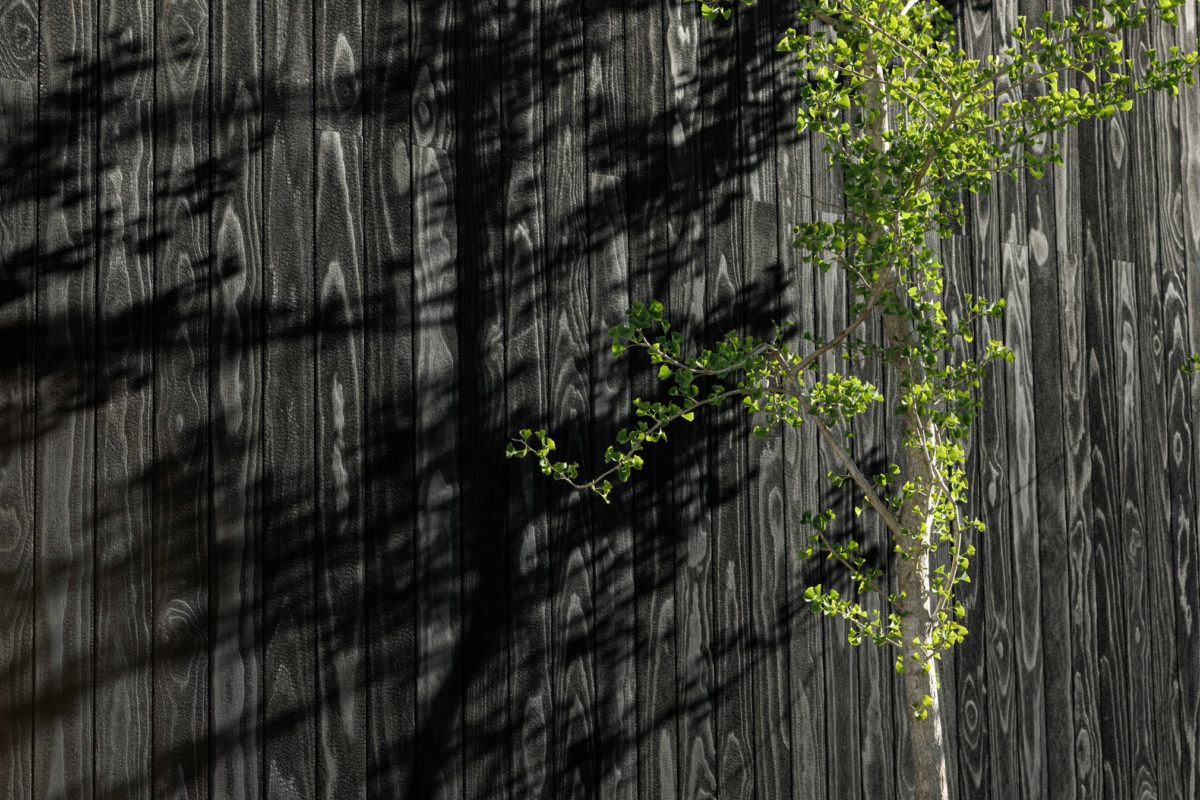 Structural Analysis Software
Structural analysis software can simulate the performance of wood structures under different loads and conditions, allowing engineers and architects to optimize designs for strength, durability, and efficiency. This technology has led to the development of new building systems and techniques that use wood in innovative ways.
Sustainable Forestry Practices
Technology has made it possible to manage forests more sustainably, by using satellite imagery, remote sensing, and other tools to monitor forest health, track tree growth, and identify areas of concern. This technology has helped to reduce the environmental impact of harvesting wood while ensuring a steady supply of sustainably harvested timber for building and other uses.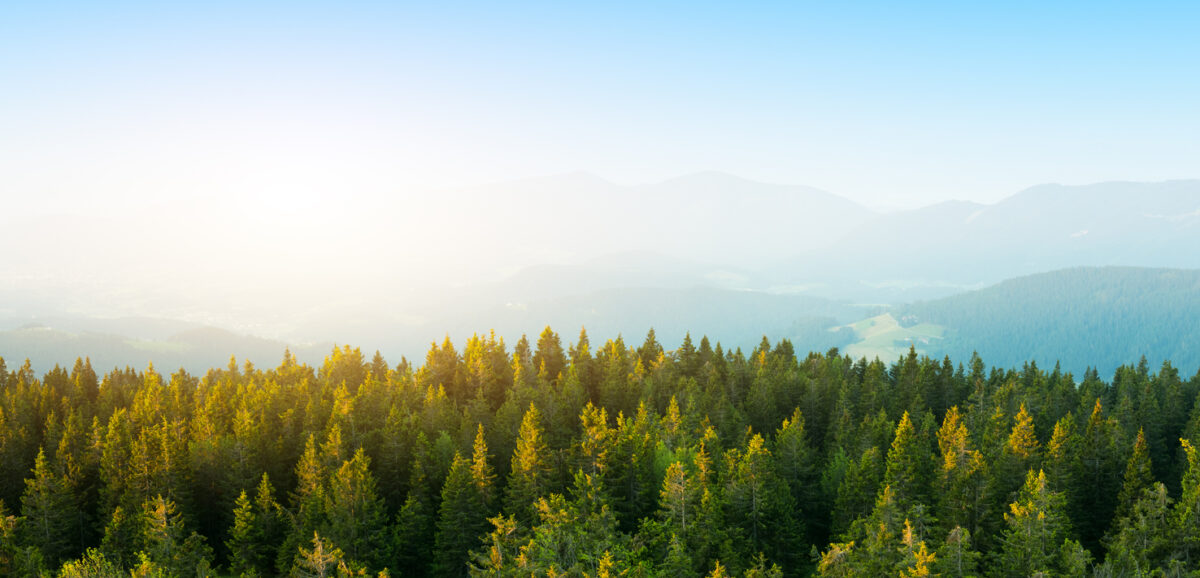 Overall, technology has helped to make wood a more versatile, efficient, durable, and dimensionally stable building material, opening up new possibilities for architects, engineers, and builders to create innovative and sustainable structures. Moreover, wood has a natural warmth and character that is difficult to replicate with synthetic materials. While there are synthetic materials that can mimic the appearance of wood, they often fall short in terms of sustainability, texture, color variation, and overall aesthetic appeal.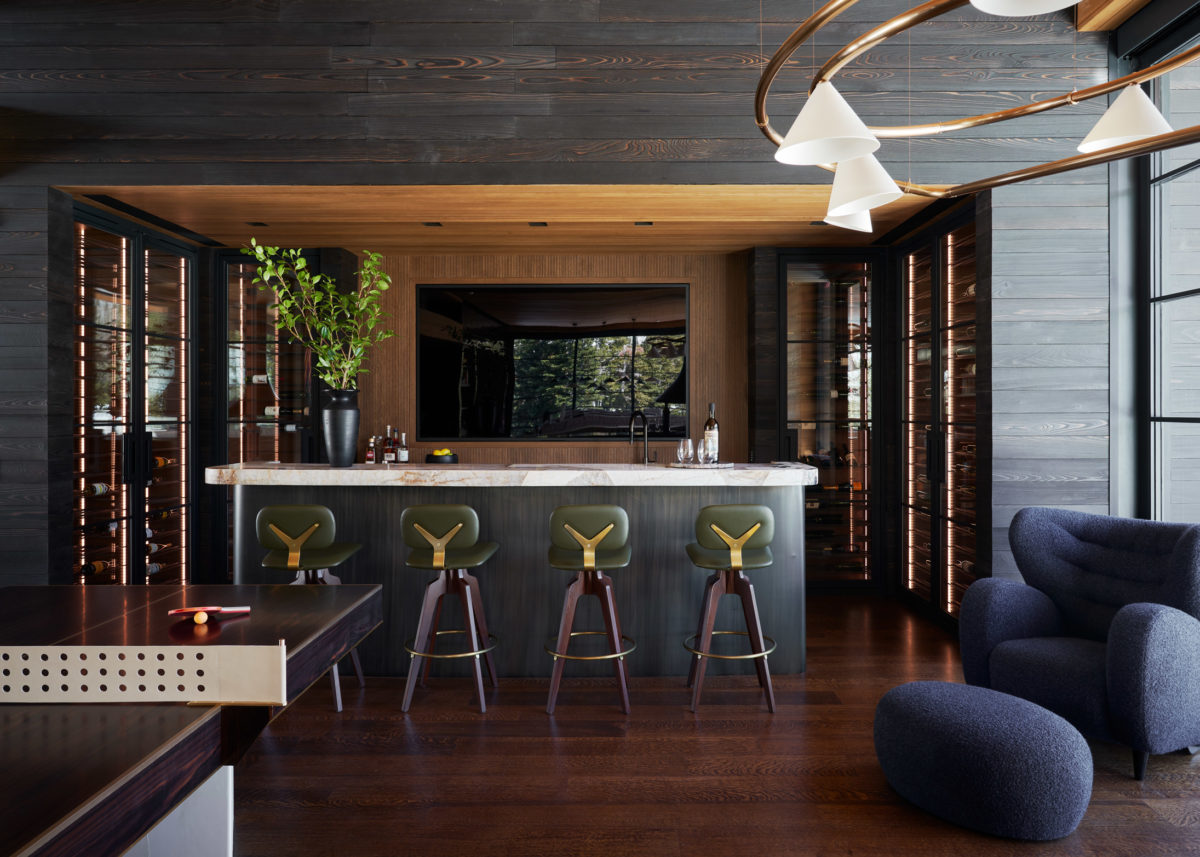 Wood is one of the most mimicked building materials because of its adaptability, availability, and natural beauty. It can be shaped, cut, carved, and finished in a variety of ways, allowing it to be used for a wide range of applications, from furniture and flooring to building construction. In summary, while alternatives to natural wood products may have some advantages, they may not be able to fully replace the environmental and authenticity benefits that come with using natural wood. Plus due to technological updates in the use of wood as a building material, it is more versatile, efficient, durable, and sustainable than ever before.
A tree's wood is also its memoir – Hope Jahren
Do you have questions about using real wood products in a specific application? We can help. Contact us below.