As reported in the Chicago Tribune last week:
New York City Mayor Bill de Blasio plans to introduce a bill banning new construction of glass skyscrapers as part of his efforts to reduce citywide greenhouse emissions by 30 percent.

In announcing his Green New Deal on Monday, the democratic mayor says all-glass facade skyscrapers are "incredibly inefficient" because so much energy escapes through the glass. He says buildings are the No. 1 cause of greenhouse emissions in New York.

– Chicago Tribune 4/22/19
While we prefer to steer clear of the politics of this announcement, it does raise an interesting question of what the future of New York will look like as new building materials are continually being explored.
reSAWN has the pleasure of working with SHoP architects on a conceptual structure using reSAWN's shou sugi ban charring technique on mass timbers.
Called 475 West 18th, this was a unique research & development project exploring the use of mass-timber construction on a proposed 10-story building in New York City. Ultimately the project did not go through, but the invaluable lessons learned by SHoP and reSAWN are being applied to other innovative wood projects.
Mass-timber also acts to actively sequester carbon (approximately one ton per cubic meter), offering an exciting new path for designers everywhere who seek to meet ambitious sustainability goals.

-ShoP architects
Here are 3 other hi-rise wood projects in development or built – from leading architects around the US and Canada:
FRAMEWORK :: LEVER ARCHITECTURE :: Portland, OR
Framework is the first wood high-rise design in the US to receive approval for construction. The project seeks to be a catalyst that connects sustainable urban development to rural economic growth regionally and nationally. Framework is supported by a 1.5 million dollar award from the US Tall Wood Building Prize Competition to offset the costs of testing and peer review necessary to pursue a performance-based project beyond what is permitted in current building codes.


– Visit Level Architecture to Learn More about this project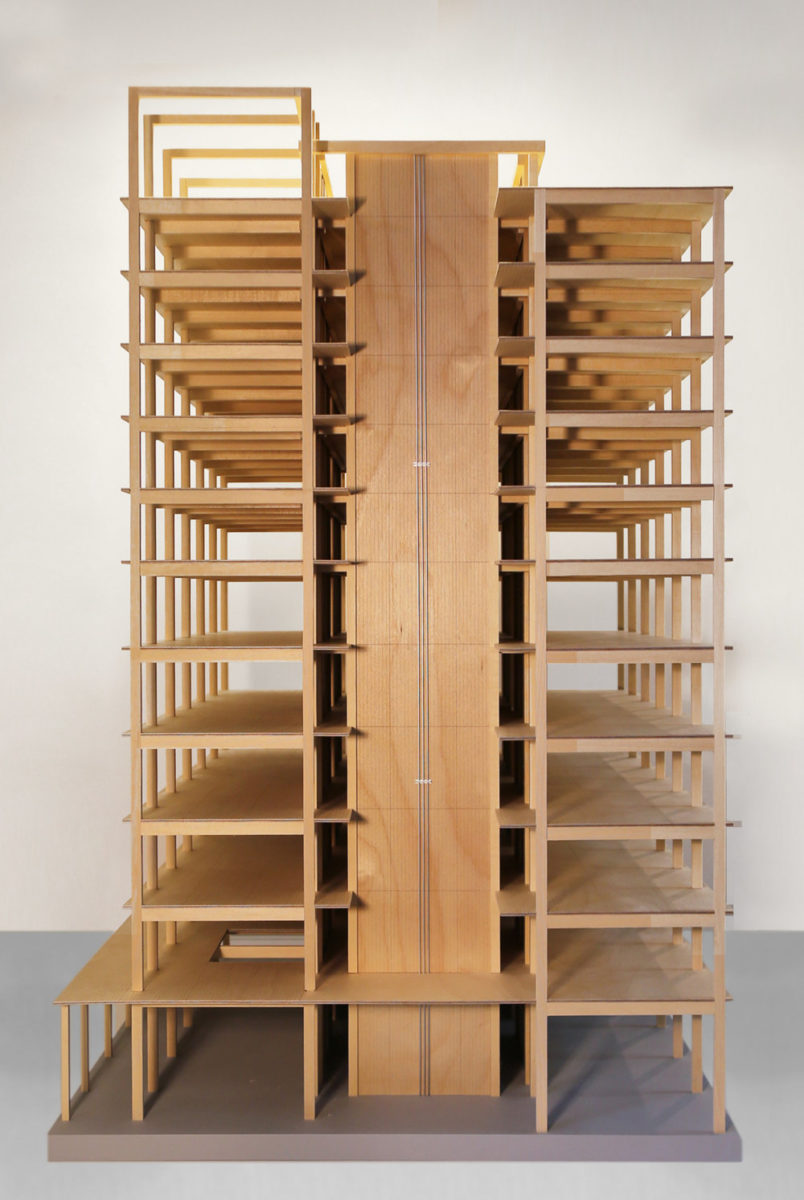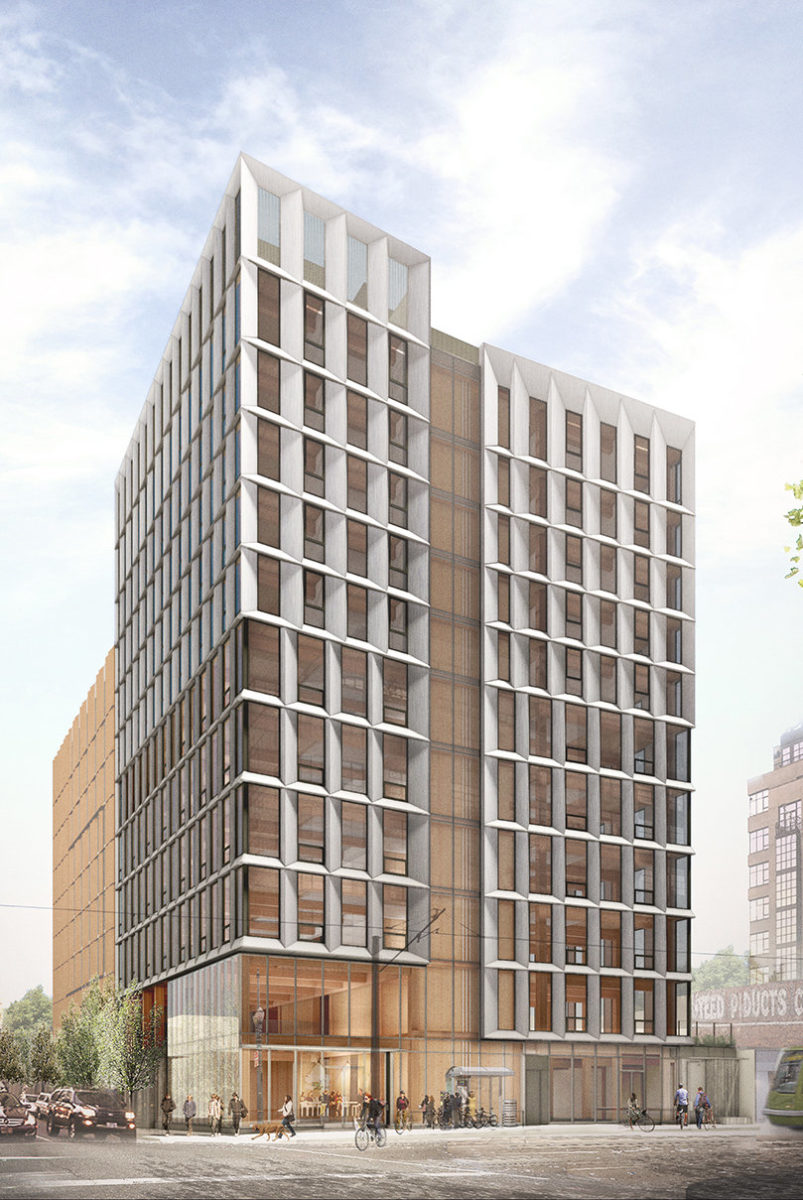 T3 MINNEAPOLIS :: MGA architecture :: Minneapolis, MN
T3, our new LEED Gold Certified mass timber office building in Minneapolis, is a game changer for the commercial building industry and a milestone for mass timber construction in the United States.  It is the first modern timber building to be built in the United States in more than 100 years, and at the time of completion (Sept 2016) the largest in North America.

– MGA architecture
BROCK COMMONS :: ACTON OSTRY Architects :: Vancouver, BC
Completed in 2017, Brock Commons Tallwood House is an 18 storey, LEED Gold target, 404-bed student residence building located at the University of British Columbia in Vancouver, BC. Extraordinary for its height, making it the world's tallest mass wood tower at the time of its completion, Tallwood House is also extraordinary for the speed the timber structure and prefabricated facade went up in only 66 days. 

– Acton Ostry Architects