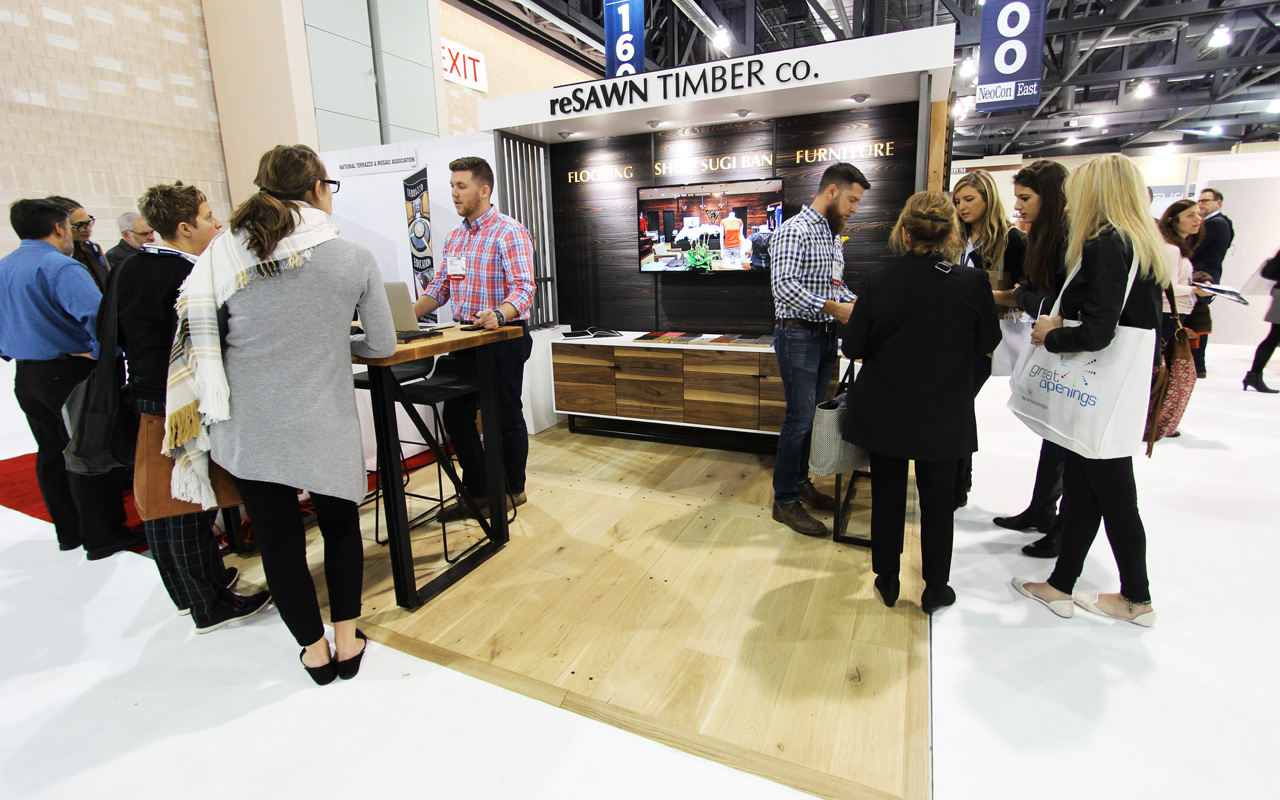 Launched in 2003, NeoCon East has positioned itself as the premier design expo and conference for interiors on the east coast. After twelve years in Baltimore, MD, NeoCon East changed its location to Philadelphia, PA in 2015. A successful first year convinced the conference organizers to once again host the trade show in the 'City of Brotherly Love'. Just an hour drive down the Pennsylvania Turnpike, reSAWN TIMBER co. was excited to bring its wide array of shou sugi ban, flooring wall cladding, and furniture collections to the Pennsylvania Convention Center for NeoCon East 2016.
After a busy day building the custom made booth, reSAWN began NeoCon East 2016 with an exhibit that featured a variety of products. The feature wall was made of our KURO shou sugi ban charred cypress with IRUKA shou sugi ban wall slats. Our Credenza 2 design was in front of the feature wall, and consisted of black walnut doors, white lacquer wrap, and a metal base. Another RSTco. furniture design that was on display, Collaborative Table 1,  was made from all rift white oak and featured integrated power and a metal base. Underneath it all was our AMITY European, wide plank white oak flooring from our EXPATS collection. The booth was rounded out by the entire reSAWN samples collection and wood slabs from a variety of different species.
People filed in to the Pennsylvania Convention Center, and were met with a wide array of corporate interior products and concepts. With shou sugi ban as the primary attraction to our booth, attendees were drawn in by the creative possibilities of our CHARRED color shou sugi ban. Enamored with the aesthetic diversity of our entire CHARRED collection, architects and designers watched our slideshow of completed product installs. The slideshow featured CHARRED, reclaimed, flooring, and furniture projects, and the conversations switched from design ideas to the functional and sustainable aspects of all of our products.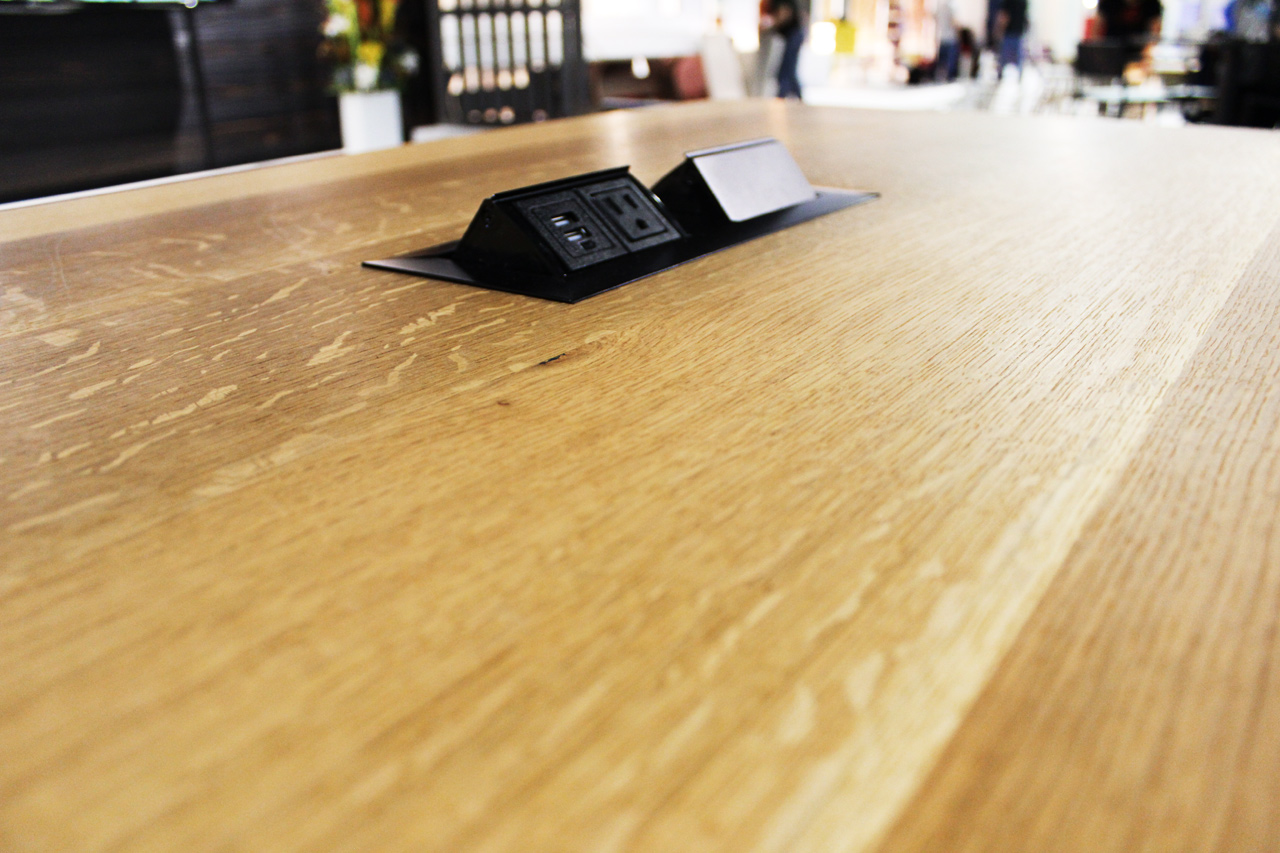 With a passion for wood and positively impacting the A/D industry, a main goal of reSAWN TIMBER co. is to consistently produce wood that is thoughtfully designed and manufactured and contributes to a sustainable planet.
NeoCon East was a tremendous opportunity to show our product line to the top architects and designers in the north east, and furthered our commitment to manufacturing high-quality aesthetic, functional, and sustainable wood building products.