ABOUT THE PROJECT
Located a brief ferry ride away from North Haven, NY, Shelter Island is a secluded coastal town with houses overlooking the water and ample places to watch the sunset. Upon arriving at the residence, an ivy archway with a rustic wooden door begins the path to the pool house that features reSAWN TIMBER co.'s MONOGATARI shou sugi ban charred cypress exterior siding.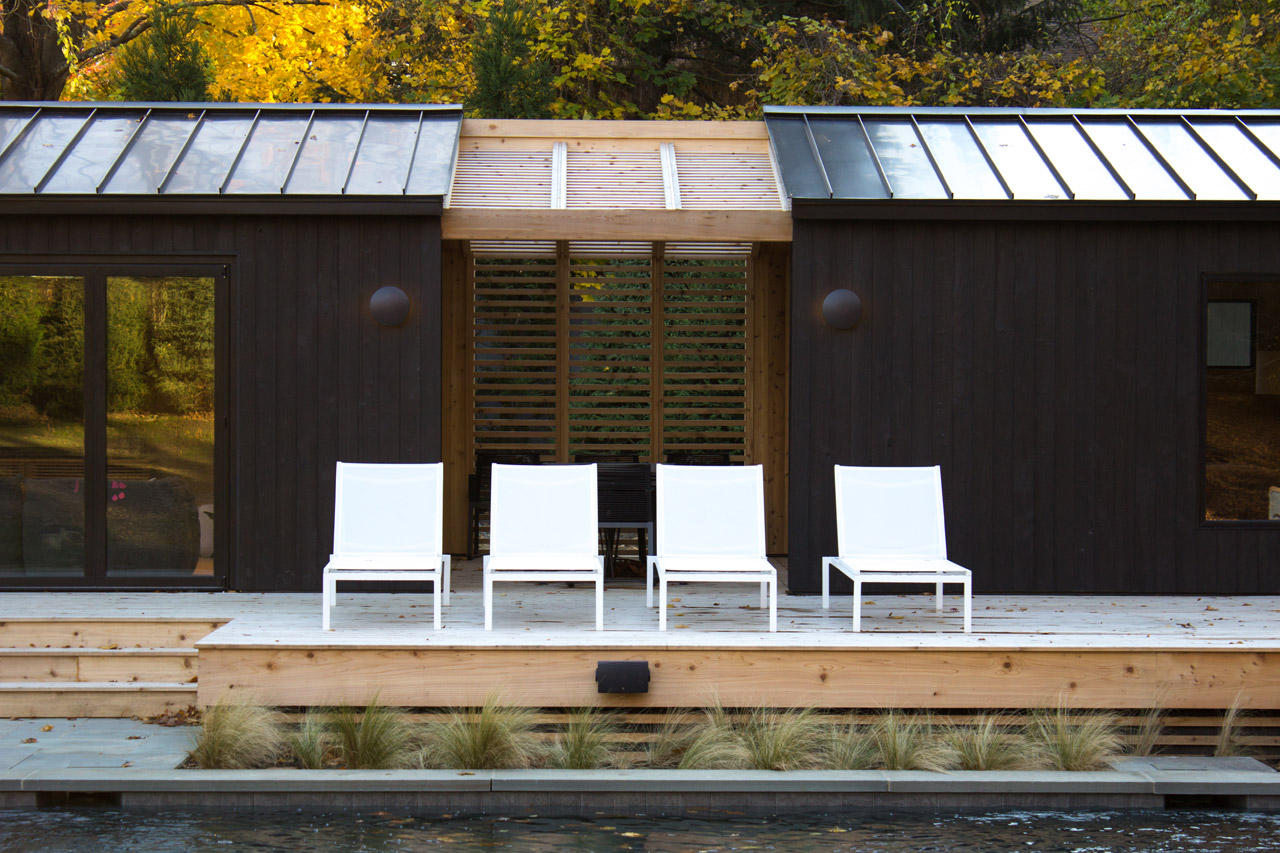 General Assembly created an atypical pool house design that features two different buildings that are connected by an naturally colored wooden pergola canopy. The buildings are one room structures that include NanaWall folding walls that turn the interiors into easily accessible, pool side leisure spaces. Both buildings use reSAWN's MONOGATARI shou sugi ban charred cypress exterior siding as a dark exterior aesthetic that accents the warmth of the interior design.
General Assembly
creates award-winning spaces for work and life. They are a team of architects, interior designers, product designers and project managers who oversee every part of the process from initial sketching through site management, because great design is about the execution, not just the idea. They believe in letting the space dictate the design, guiding them to find unique solutions for each project rather than relying on the latest trend or a one-size-fits all approach. General Assembly aims to create beautiful spaces that work. And functional spaces that you will never want to leave.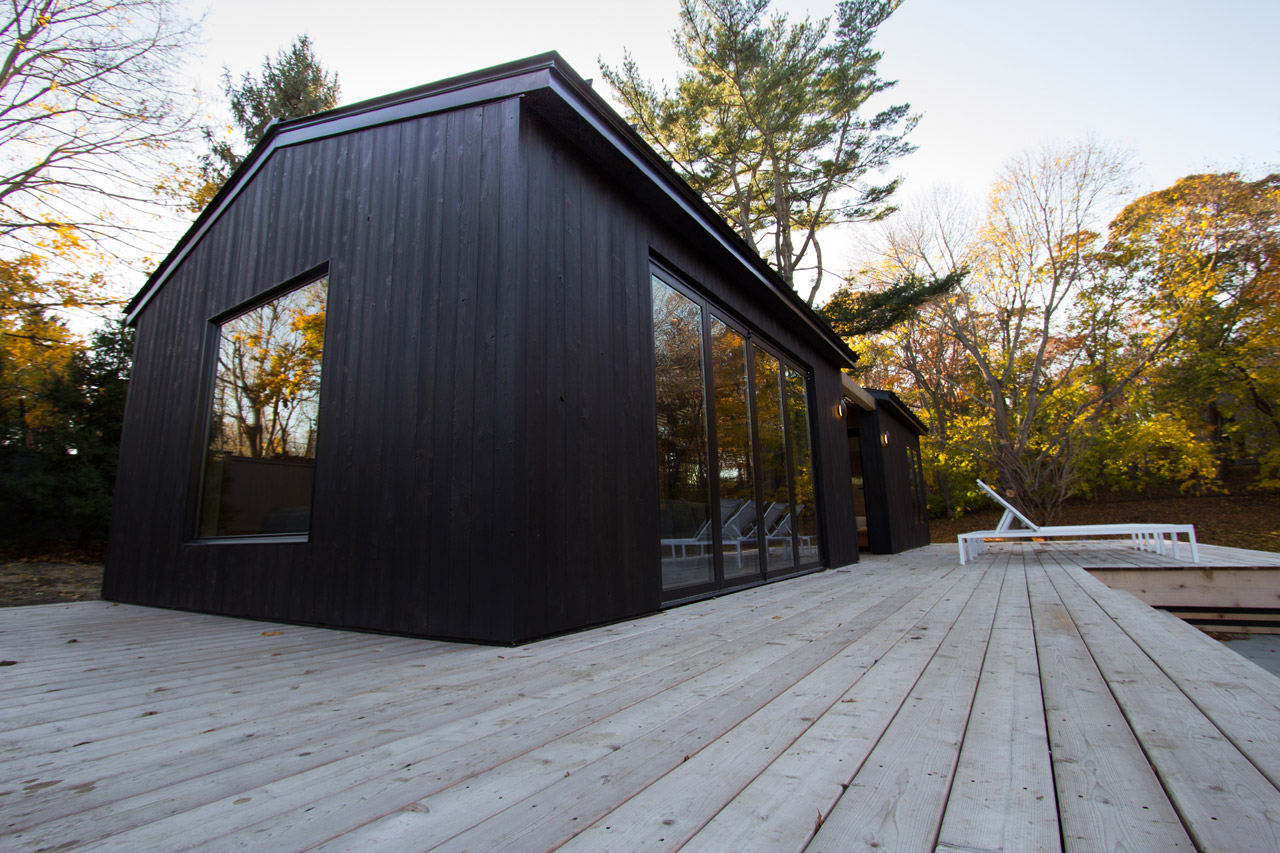 DETAILS
Exterior Siding:
reSAWN TIMBER co. – CHARRED collection
MONOGATARI – shou sugi ban charred cypress
#2 common grade
Burnt on face only, sealed face & back
13/16" thick X 5-1/8" wide
Tongue & Groove