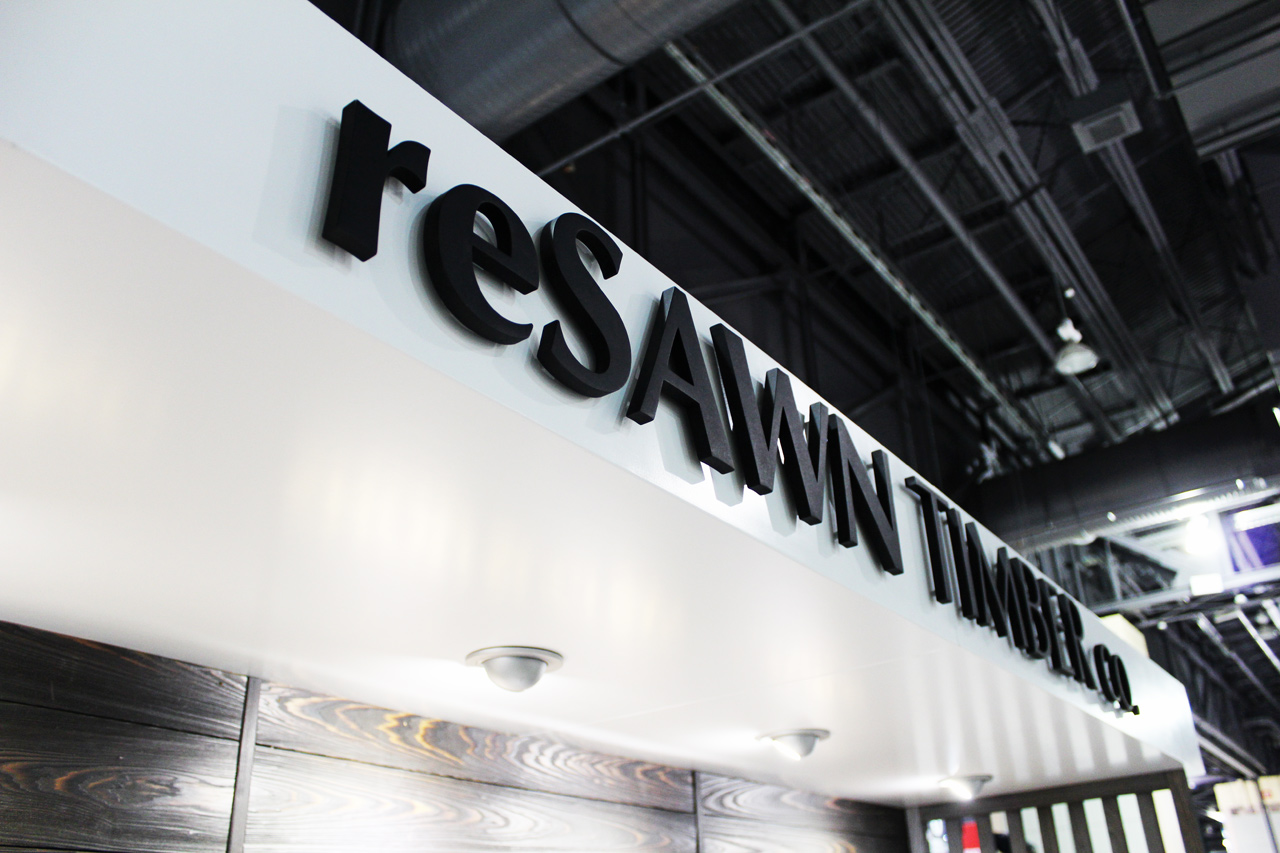 Entering its eighth year, Boutique Design New York (BDNY) has quickly become one of the leading trade fairs and conferences dedicated specifically to serving the hospitality design industry. Presented annually by Boutique Design at NYC's Javits Center, BDNY brings interior designers, architects, purchasing agents and hospitality owners/developers together with manufacturers and marketers of high-caliber design elements for hospitality interiors. reSAWN's plan to exhibit at BDNY on November 12th & 13th brings a design specific offering of products that include shou sugi ban flooring & cladding, new and reclaimed flooring & cladding, and custom, solid wood furniture.
Located in southeastern Pennsylvania, reSAWN is perfectly situated to service the hotel industry of the northeast U.S. The solid wood manufacturer has placed a variety of products in hospitality interiors throughout the country, and the cladding, flooring, and furniture materials have been used in applications from lobby walls to individual suite flooring. Specific examples of installed reSAWN products can be found at Schrafft City Center—Boston, MA (KUJAKU feature wall), The Apollo—Washington, D.C. (CUSTOM flooring & Millwork), AKA Times Square—New York, NY (DUSK suite flooring), Glover Park Hotel—Washington, D.C. (Reclaimed Oak Tables), Ewen—Brooklyn, NY (TAIYO wall cladding), and many more.
reSAWN plans to bring a similar booth to their exhibit at NeoCon East with updates that focus on meeting hospitality design needs. The booth features a KURO shou sugi ban feature wall, IRUKA shou sugi ban slats, AMITY european white oak flooring, a custom built white oak table, and Credenza 2. Included in the booth will be samples of all shou sugi ban, reclaimed, weathered, and furniture products.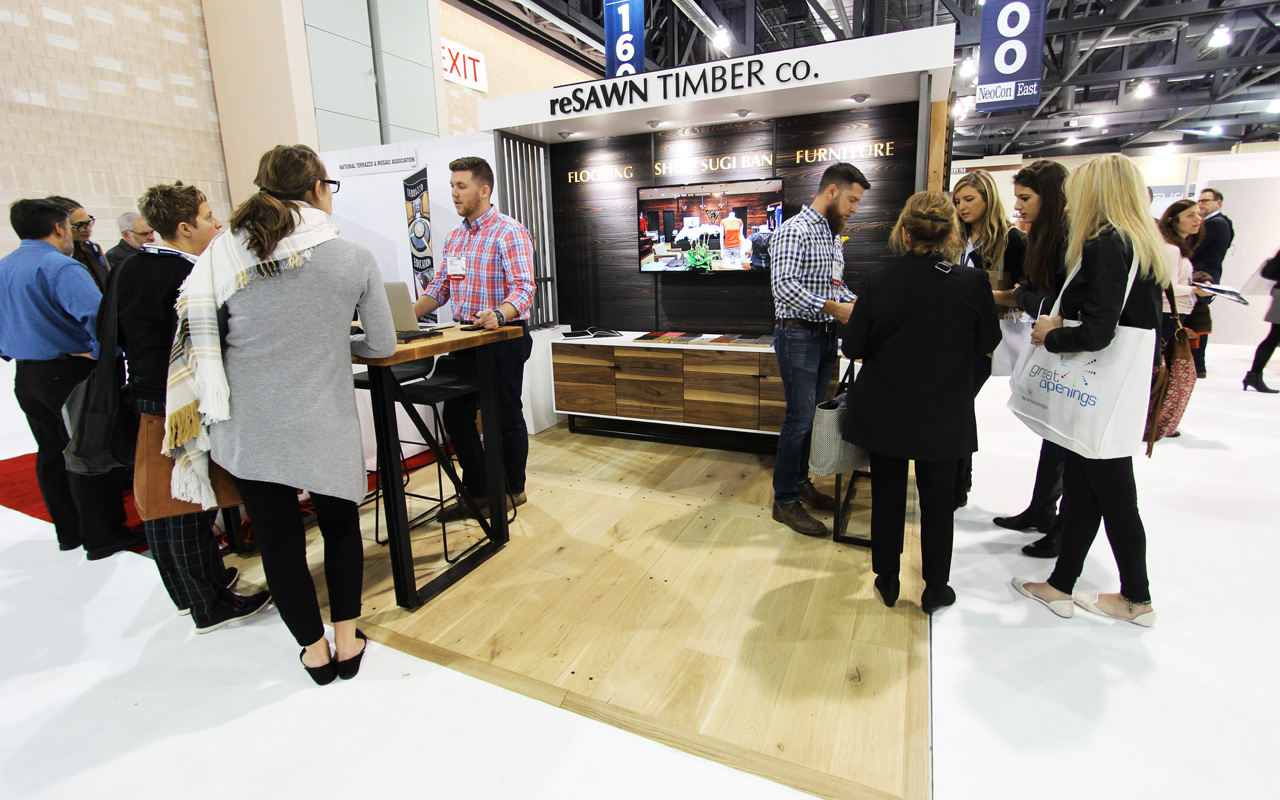 For two high-energy days in November, reSAWN will enter the creative nexus of hospitality design—a trade fair and conference with boutique DNA and a focus on innovation. BDNY takes place in the cultural capital of the Americas, a perennial hotbed of development activity and design inspiration. Ranked among the fastest-growing trade fairs in the U.S. for the past three years, BDNY will expand again in 2017, to 125,000 nsf of exhibit space.