In an article published in The Washingtonian, an office space located in Washington DC was featured, highlighting the use of reSAWN's MONOGATARI shou sugi ban charred cypress. Located in Southeastern Washington DC, this newly built structure serves as an office for DC-based architecture firm, bld.us. bld.us chose reSAWN's MONOGATARI shou sugi ban charred cypress for the exterior cladding.
Inspired by the materials they chose to use for the structure, bld.us architects Andrew Linn and Jack Becker created a muted, Zen-like structure in the back yard of Linn's Victorian home in the historic Anacostia neighborhood of Washington DC.
Linn and Becker sourced mostly eco-friendly components including bamboo and sheep's wool for insulation, stair treads harvested from a walnut tree in Anacostia, and woven willow branches used as a feature wall.
"Outside, the house is clad in cypress. Its dark hue wasn't achieved with a chemical paint or stain but with a traditional Japanese charring method called shou sugi ban. Burning the wood in this way adds color and also helps waterproof and preserve the siding." MONOGATARI provided the contrast needed for the design, and the texture of the material plays beautifully with the varying natural light throughout the seasons in the area.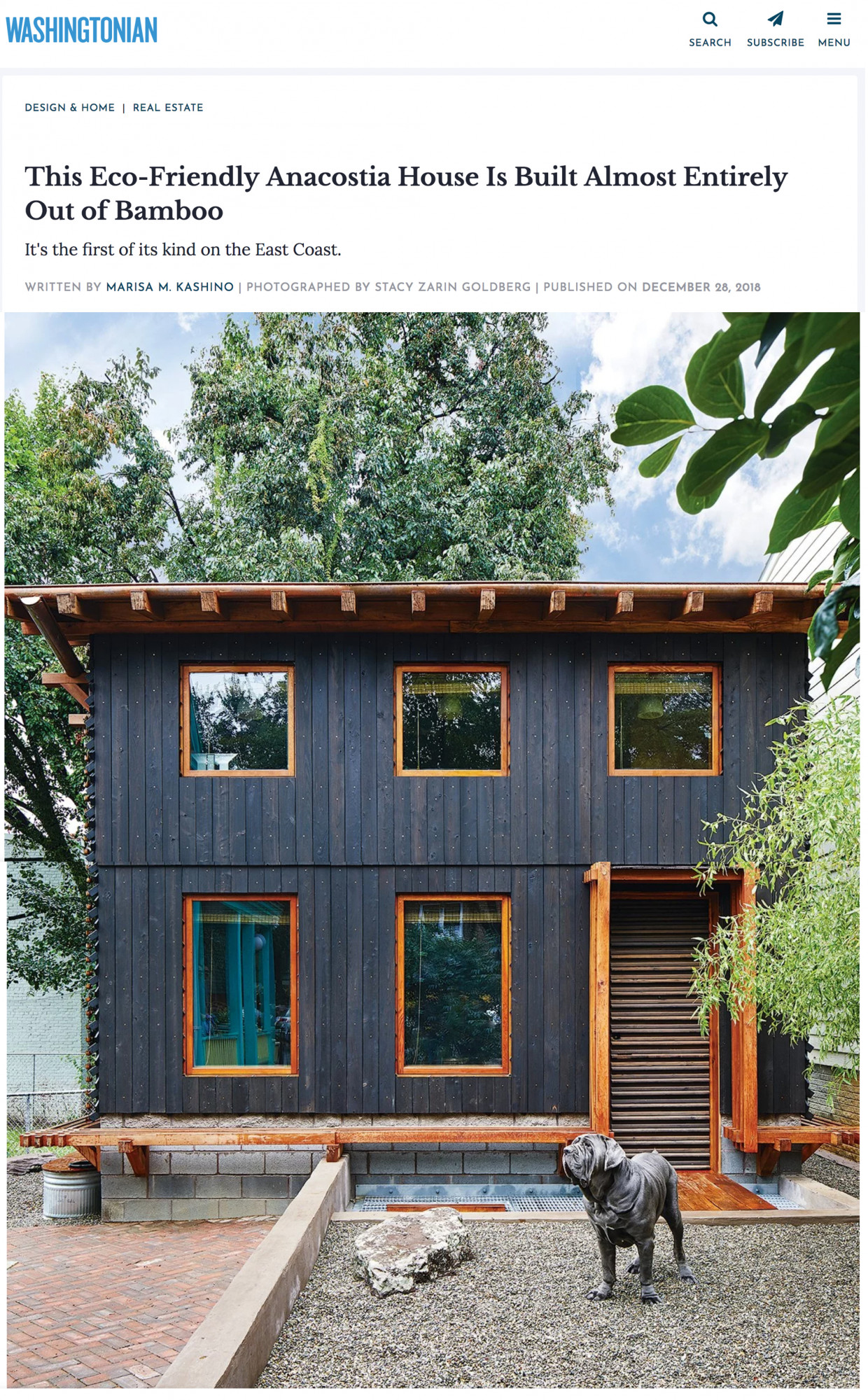 Cypress is notable for its color consistency, density and hardness. Although cypress is a softwood, it grows alongside hardwoods and traditionally has been grouped and manufactured with hardwoods. The oils in cypress' heartwood make it one of the most durable woods when exposed to moisture conditions causing decay. Cypress trees are natives of the south. They are found primarily in wet, swampy areas along the Atlantic Coastal Plain from Delaware to Florida.
reSAWN's award-winning CHARRED designs pay homage to the traditional Japanese technique of "shou-sugi-ban" aka "yakisugi" without being literal.  Historically very specific in their definition, "shou-sugi-ban" and "yakisugi" have become common nomenclature for modern charred wood designs in general.  All of reSAWN's CHARRED products are made in the USA, in their facility in Telford, PA. reSAWN uses domestic wood species whenever possible, including Cypress from the Southern US, Cedar from the Pacific Northwest and domestic White Oak, Black Walnut, Red Oak & Ash as well as reclaimed woods from the US. Our diverse offering includes CHARRED modified pine from Kebony and Accoya, which are specifically designed for exterior applications.  Our shou sugi ban exterior designs have been carefully developed using modern finishes and incorporating reSAWN's many years of experience in the architectural & design specification market.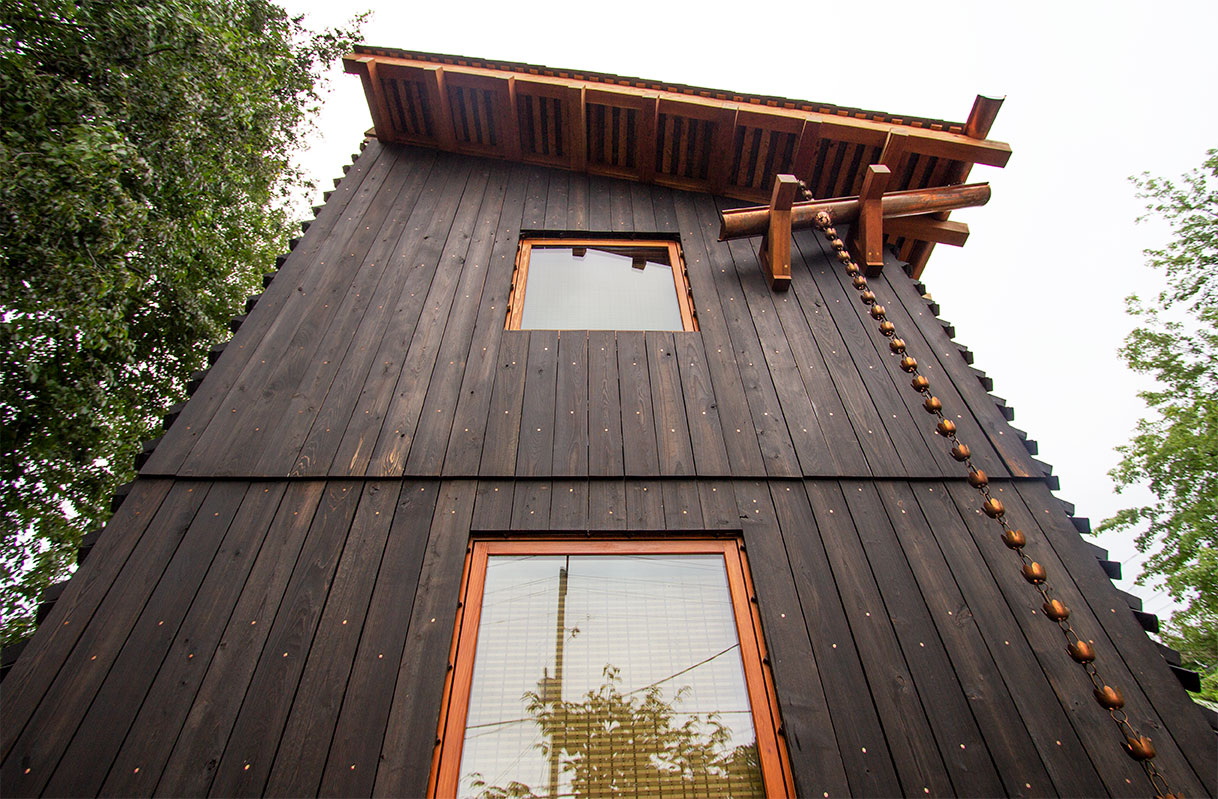 bld.us was founded by Jack Becker and Andrew Linn to make healthy buildings in the Mid-Atlantic region that pay tribute to their context and gain integrity as they age. Based in Washington DC, bld.us looks for opportunities in economies – of scale, of scope, of density, of means and of materials. bld.us integrates traditional construction methods with new technologies and organic materials ideally suited to the Mid-Atlantic region, like wood, bark, cork, wool, mycelium, willow, hemp and bamboo – affordable and sustainable construction alternatives to steel and concrete.