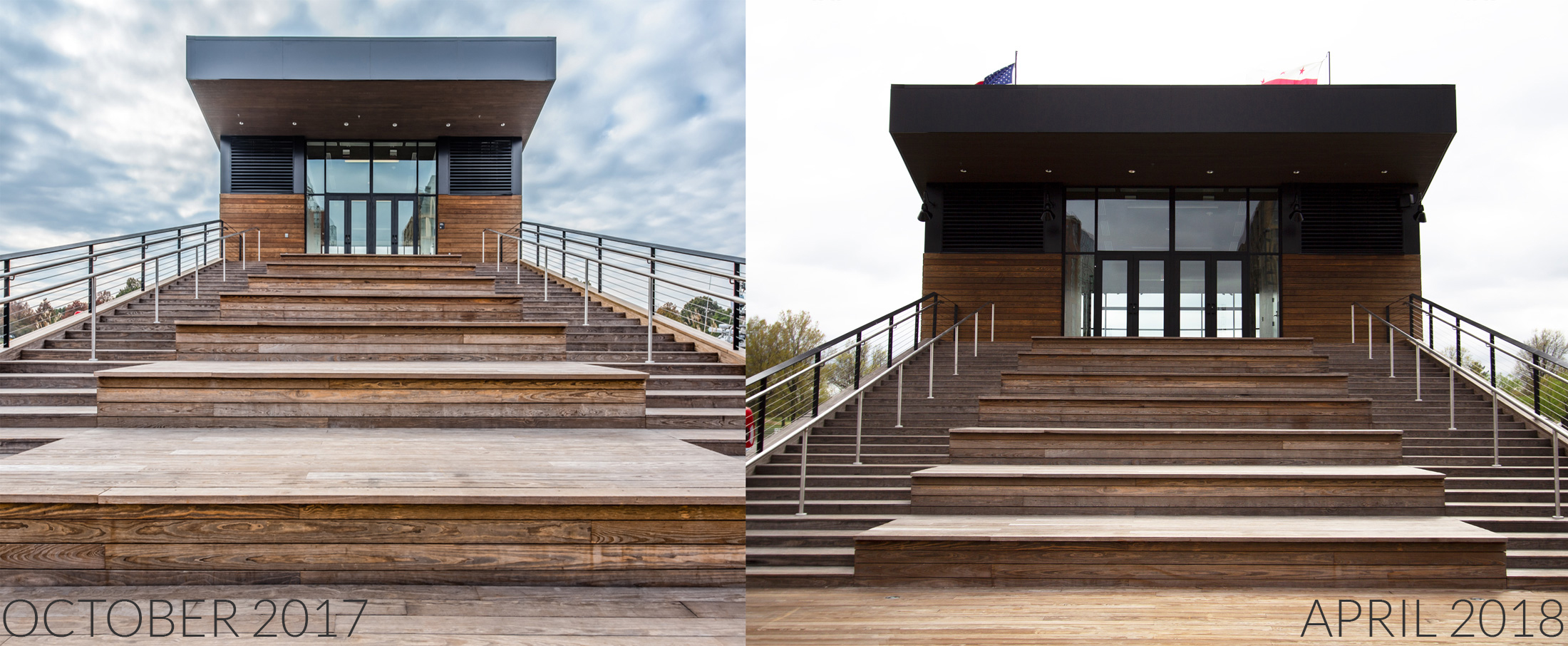 Opened in October 2017, Kebony was used for more than 100,000 square feet of decking at the Wharf, as well as cladding on certain store fronts and rooftop decks. reSAWN TIMBER co. visited the Wharf 6 months after installation to see how the decking weathered.
D.C. based developer duo of PN Hoffman and Madison Marquette teamed up to form Hoffman-Madison Waterfront to create an eclectic mix of uses and public spaces connecting people to the waterfront. Clark Construction Group is constructing the public spaces at The Wharf.
"The Wharf team carefully selected beautiful and durable materials that enhance the built environment," said Monty Hoffman, founder and CEO of PN Hoffman. "This unique development is transforming D.C.'s Southwest Waterfront."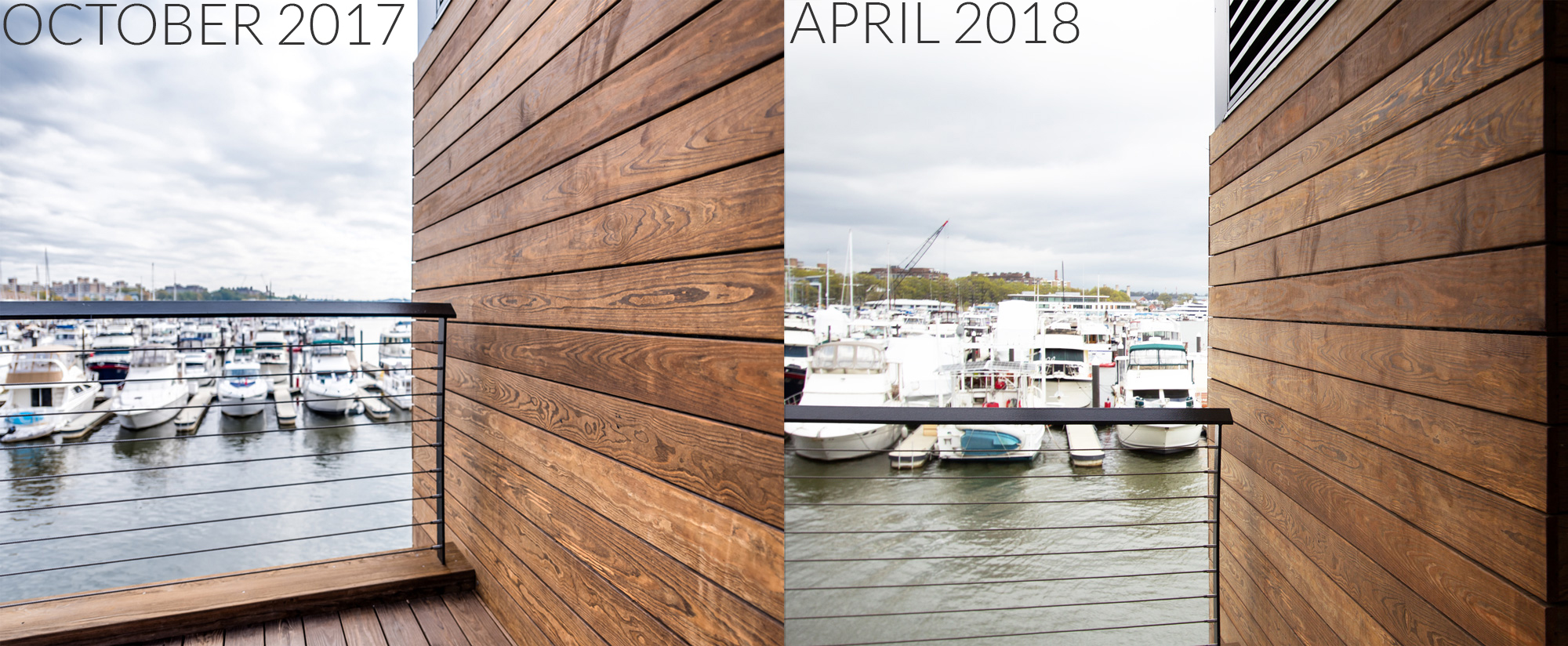 reSAWN's Kebony products include two CHARRED shou sugi ban designs and three designs that utilize the wood's natural beauty. Kebony is impregnated with furfuryl alcohol, which improves the durability and performance of the wood. When burnt, the wood has a dense, outer char layer that provides extra protection against rot and decay. reSAWN's Kebony designs can be used for exterior applications and interior applications.
The process permanently modifies the wood cell walls giving Kebony premium hardwood characteristics and a rich brown color. After exposure to sun and rain the wood develops a natural silver-gray patina. Performance is maintained, while beauty is enhanced. Kebony is available in clear and character grade.
reSAWN offers several sustainable, durable options for real wood exterior decking. All of our exterior cladding products are finished in the USA, in our facility in Telford, PA. Our diverse offering includes modified pine from Accoya & Kebony which have been developed specifically for exterior applications.  reSAWN's designs have been carefully developed using modern finishes and incorporating reSAWN's many years of experience in the architectural & design specification market.
Check out all of reSAWN's Kebony designs here.
See all of reSAWN's exterior decking options here.