In an article published in The New York Times, a newly-built residence in Montauk was featured, highlighting the use of reSAWN's IRUKA shou sugi ban charred cypress. Designed by Manhattan-based firm Desai Chia Architecture, the Montauk Residence is situated just a block from the beach. Katherine Chia, FAIA, who led the design on this project, chose reSAWN's IRUKA shou sugi ban charred cypress for the exterior and interior cladding.
"The lower level of the house, which is cast-concrete, has three bedrooms and a family room that are largely the domain of the children. The upper level is clad in shou-sugi-ban boards, inside and out, for the look of wood that has weathered with age." The wood color and texture reference vernacular Montauk architecture while articulating an iconic, crisp, modern form. The wood wraps into the interiors, framing the living spaces on the upper floor and cascading down the staircase to the family room.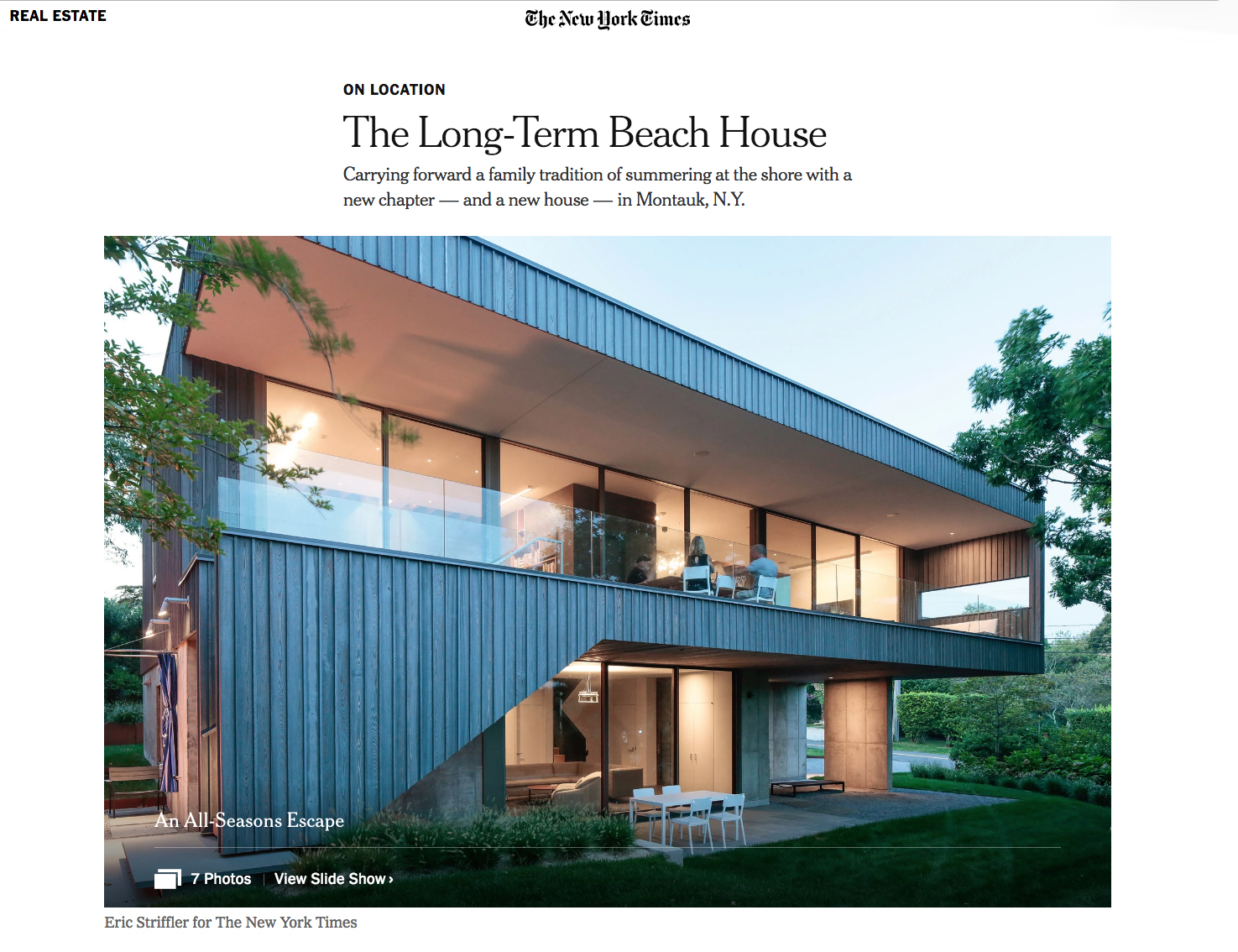 Cypress is notable for its color consistency, density and hardness. Although cypress is a softwood, it grows alongside hardwoods and traditionally has been grouped and manufactured with hardwoods. The oils in cypress' heartwood make it one of the most durable woods when exposed to moisture conditions causing decay. Cypress trees are natives of the south. They are found primarily in wet, swampy areas along the Atlantic Coastal Plain from Delaware to Florida.
reSAWN's award-winning CHARRED designs pay homage to the traditional Japanese technique of "shou-sugi-ban" aka "yakisugi" without being literal.  Historically very specific in their definition, "shou-sugi-ban" and "yakisugi" have become common nomenclature for modern charred wood designs in general.  All of reSAWN's CHARRED products are made in the USA, in their facility in Telford, PA. reSAWN uses domestic wood species whenever possible, including Cypress from the Southern US, Cedar from the Pacific Northwest and domestic White Oak, Black Walnut, Red Oak & Ash as well as reclaimed woods from the US. Our diverse offering includes CHARRED modified pine from Kebony and Accoya, which are specifically designed for exterior applications.  Our shou sugi ban exterior designs have been carefully developed using modern finishes and incorporating reSAWN's many years of experience in the architectural & design specification market.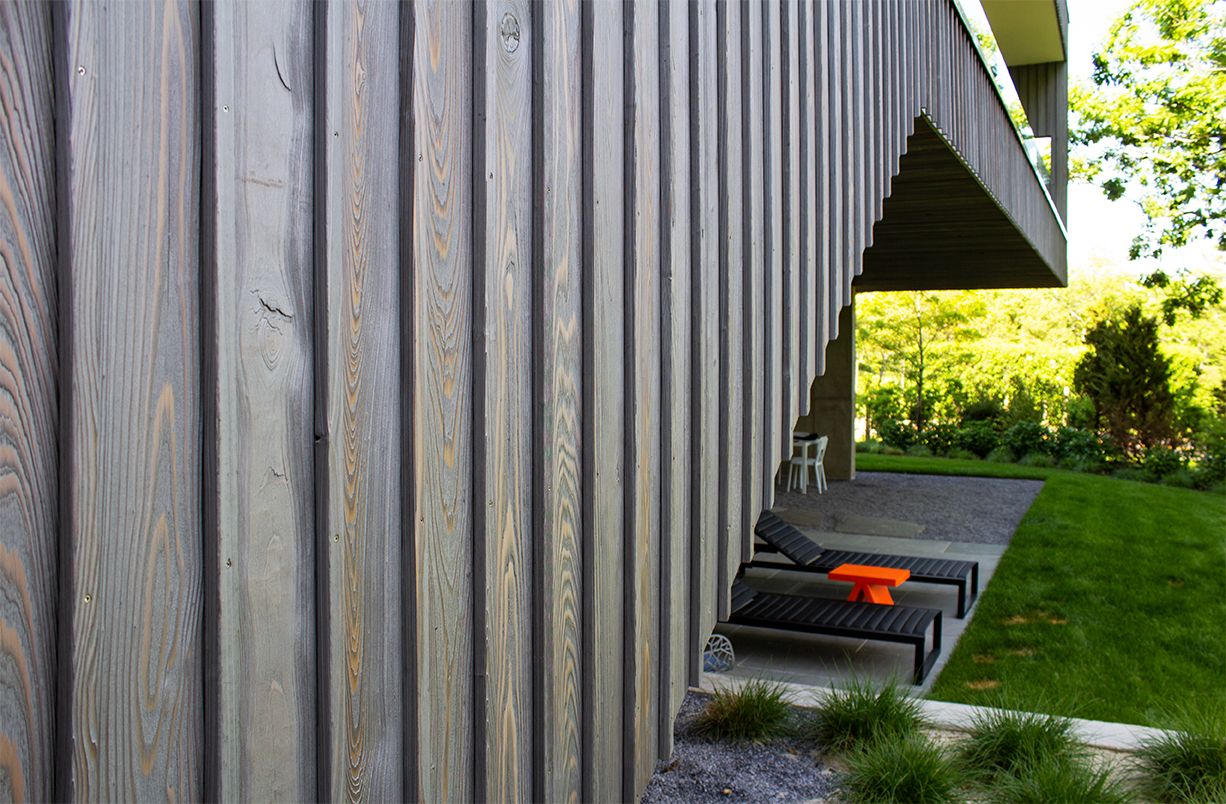 Since 1996, Desai Chia Architecture has established the firm's reputation for authentic design, creating inspiring environments expressive of their use and materials; Desai Chia's portfolio includes cultural, residential, and commercial projects as well as commissions for product design and collaborations with artists. Their architecture celebrates conceptually bold design, deliberate eloquence, and graceful simplicity in order to better their collective experiences of space and place-making. The studio is known for two things: their preference for social and humane architecture, and iconic projects that benefit from their sustainable technical strategies and extensive knowledge of materials.