reSAWN TIMBER co. is pleased to announce the addition of 4 rough-sawn weathered ATLANTIC WHITE CEDAR designs to our sought after cedar offering – for exterior cladding and interior wall/ceiling cladding. The new rough-sawn offering includes 4 designs: CHINOOK, FOEHN, OSTRO and SIROCCO. 
WHY SPECIFY ATLANTIC WHITE CEDAR
We offer ATLANTIC WHITE CEDAR because of its propensity for resiliency, beauty, and versatility. Its lightweight, straight grain, ease of machining, ease of finishing, low shrinkage, and extreme resistance to decay make it a trusted and elegant option for both interior and exterior applications.
ATLANTIC WHITE CEDAR that is uncoated and exposed to weather over time will develop an attractive silver/gray patina.  The rate of that color change depends on climate zones, the orientation of the home/structure and exposure to weather.  reSAWN's finishing process on our pre-weathered ATLANTIC WHITE CEDAR designs solve for wood's natural propensity to grey out by resembling a weathered look at the time of installation, with little change as it ages in place. 
An additional benefit to our pre-weathered designs is the ability to achieve consistent color on all differing exterior exposures and to attain a seamless interior/exterior aesthetic from day one when exterior cladding is brought to the interior (see the BRIZA image below for an example). From the start expect a soft, consistent weathered color and texture that looks natural, appealing and interesting. For interior applications, expect little to no change from the day of installation.  
This residence on the Main Line in Haverford, PA features BRIZA on the exterior and interior – designed by Wyant Architecture:
In addition to the 4 new designs, reSAWN offers 4 smooth face weathered ATLANTIC WHITE CEDAR designs – BRIZA, LEVANTERA, ZEPHYR, and ROARING 40s.  All are finished in natural pre-weathered tones ranging from white to grey and available for sampling and specification.
BENEFITS OF ATLANTIC WHITE CEDAR:
Since ATLANTIC WHITE CEDAR trees grow larger, it is available in longer lengths when compared to Northern White Cedar
Natural antibacterial and anti-fungal properties
Durable, resistant to decay, lightweight, and greatly aromatic
Superior insulation properties – the R value is 1.35″ (34mm) of thickness
Shrinks and warps very little, resists swelling, cupping and cracking
The oil in cedar will allow water to bead up to resist water naturally
Aesthetically, many designers, builders and furniture makers choose cedar because of its uniform consistency and pleasing appearance
Sustainably harvested along the east coast of the United States
Because the species is indigenous to the US, specifically the east coast, ATLANTIC WHITE CEDAR is not subject to trade tariffs, which keep costs lower than Western Red Cedar.
ADDITIONAL BENEFITS OF ROUGH-SAWN WEATHERED ATLANTIC WHITE CEDAR:
The rough sawn finish helps the wood absorb top coats more easily, allowing for a longer finish life
The unique rough sawn texture creates beautifully weathered-looking wood in one of its rawest forms
All finishes are ultra-low/zero VOC and can contribute to LEED projects
Most designs can be fire treated to Class A for interior applications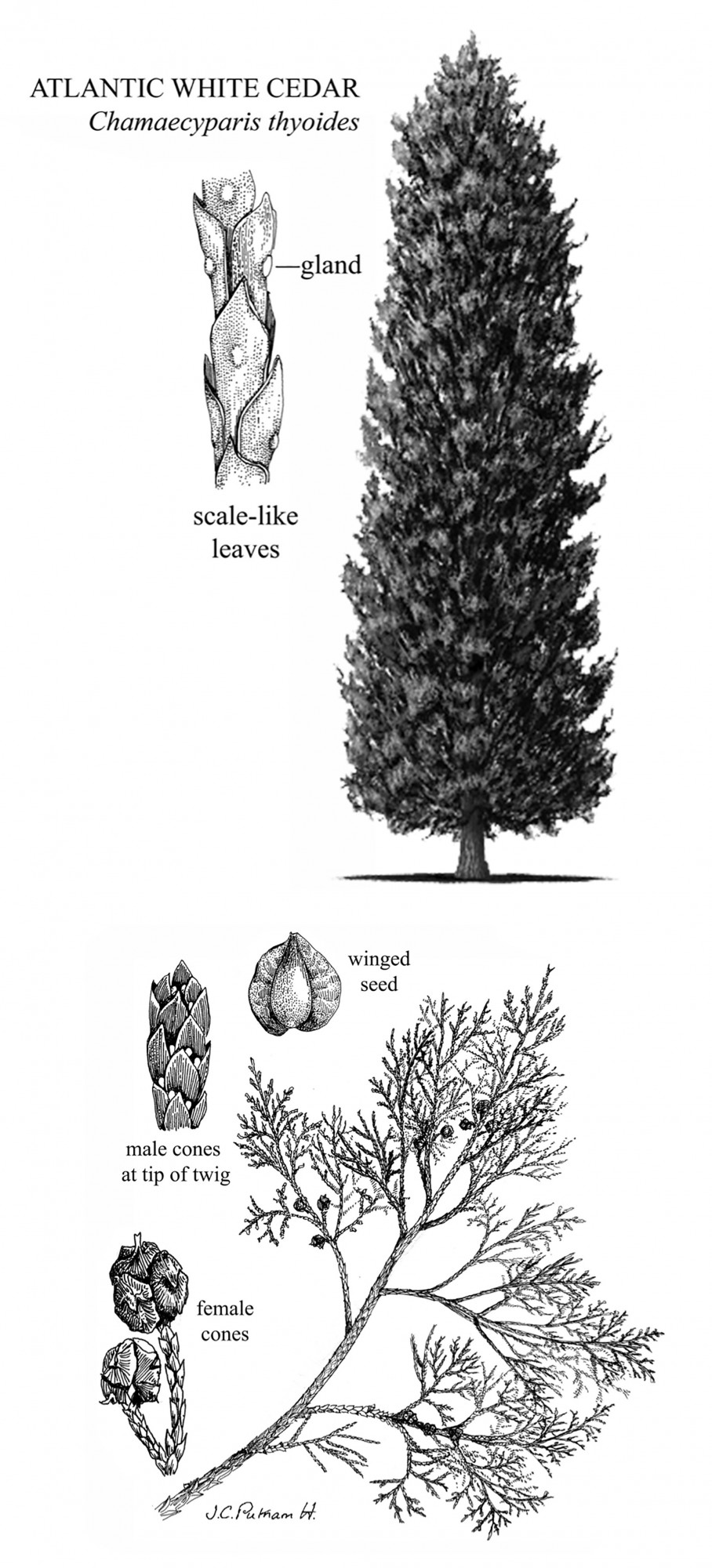 ATLANTIC WHITE CEDAR (Chamaecyparis thyoides) also referred to as Atlantic white cypress, southern white cedar, white cedar, or false-cypress is a tall evergreen tree with a cone-like shape. Its bark is ash gray to reddish/brown and has scaly, fan-shaped foliage with blueish, green leaves. Specimens can grow up to 75 feet tall and produce green or reddish/yellow flowers that appear in March-April. The average tree trunk is 1 to 2 feet in diameter. It is native to the United States and is found in marshes and swamps along the East coast between Maine and Georgia, and on the Gulf of Mexico. Select tight knot (STK) grade is defined by the knots, burls and naturally occuring markings which are of fairly uniform distribution and add to the natural aesthetic of the wood. Knots are sound and tight – star checked and/or slightly chipped knots permitted.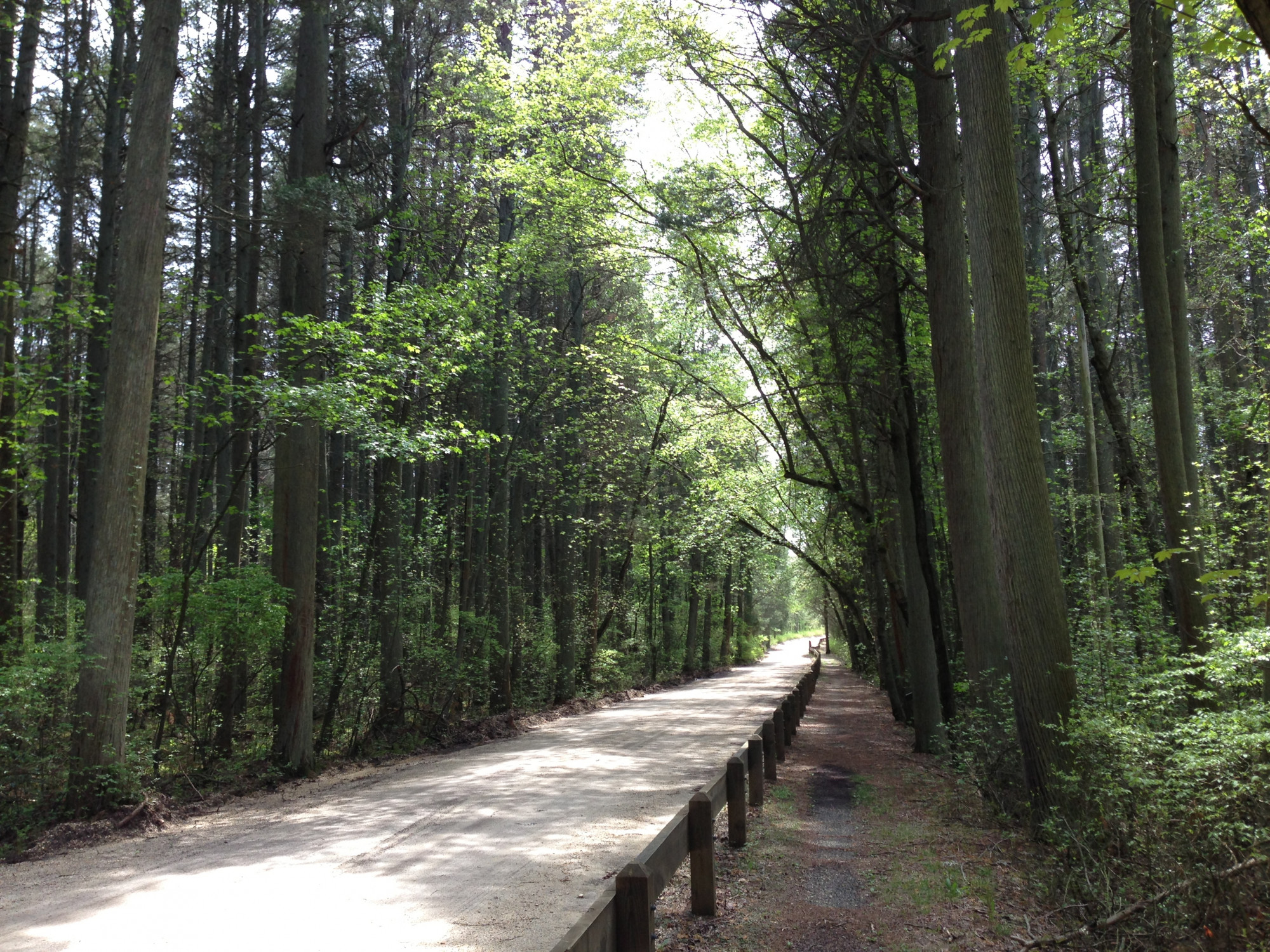 In addition to the ATLANTIC WHITE CEDAR species, reSAWN TIMBER co. offers many long-lasting, sustainable options for modern, real wood cladding. If you'd like to learn more about how reSAWN TIMBER co. can help with your next project, contact us today. To order samples of our newest offering of rough sawn ATLANTIC WHITE CEDAR, visit our samples order page.