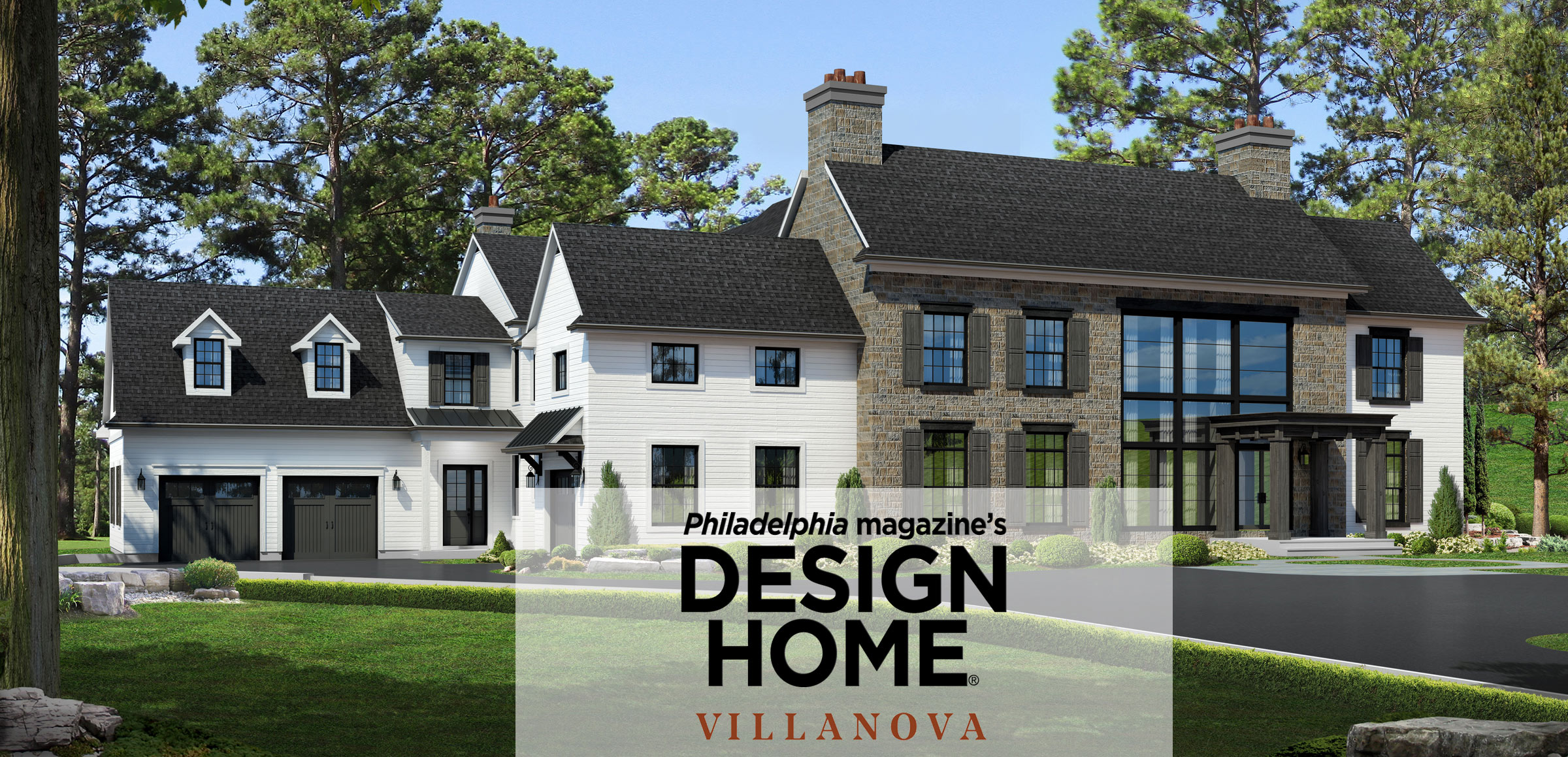 We're excited to announce that Philadelphia Magazine's Design Home 2019 will feature reSAWN TIMBER co.'s custom shou sugi ban interior cladding, as well as our much sought after VETTE: Kebony® shou sugi ban exterior cladding.
In partnership with a local builder and interior designers, Philadelphia magazine creates Design Home, an extraordinary showcase of craftsmanship, architecture, and design. With a new location each year, the project brings something new to the regional home market. The home is open for 3 weeks with tours and special events that allow you to admire the details which will leave you feeling inspired. We invite you to tour this exceptional home where modern design meets traditional living.
Now in its 16th year, the Philadelphia Magazine Design Home is always an extraordinary example of luxury living in the Philadelphia region. Doors open to the public starting October 12th, with all ticket proceeds benefitting MANNA (Metropolitan Area Neighborhood Nutrition Alliance).
See reSAWN's Kebony products below:
VETTE by reSAWN gives Kebony shou sugi ban cladding a recognizable amount of texture and depth that combines with reSAWN's award-winning charred aesthetic to create a distinct and striking design.
Developed in Norway, the Kebony technology is an environmentally friendly, patented process, which enhances the properties of sustainable softwood with a bio-based liquid. reSAWN's Kebony products include two CHARRED shou sugi ban designs and three designs that utilize the wood's natural beauty. Kebony is impregnated with furfuryl alcohol, which improves the durability and performance of the wood. When burnt, the wood has a dense, outer char layer that provides extra protection against rot and decay. reSAWN's Kebony designs can be used for exterior applications, interior applications, and decking.
Philadelphia Magazine Design Home
DATE: October 12th – November 3rd, 2019
LOCATION: Villanova, PA