ABOUT THE PROJECT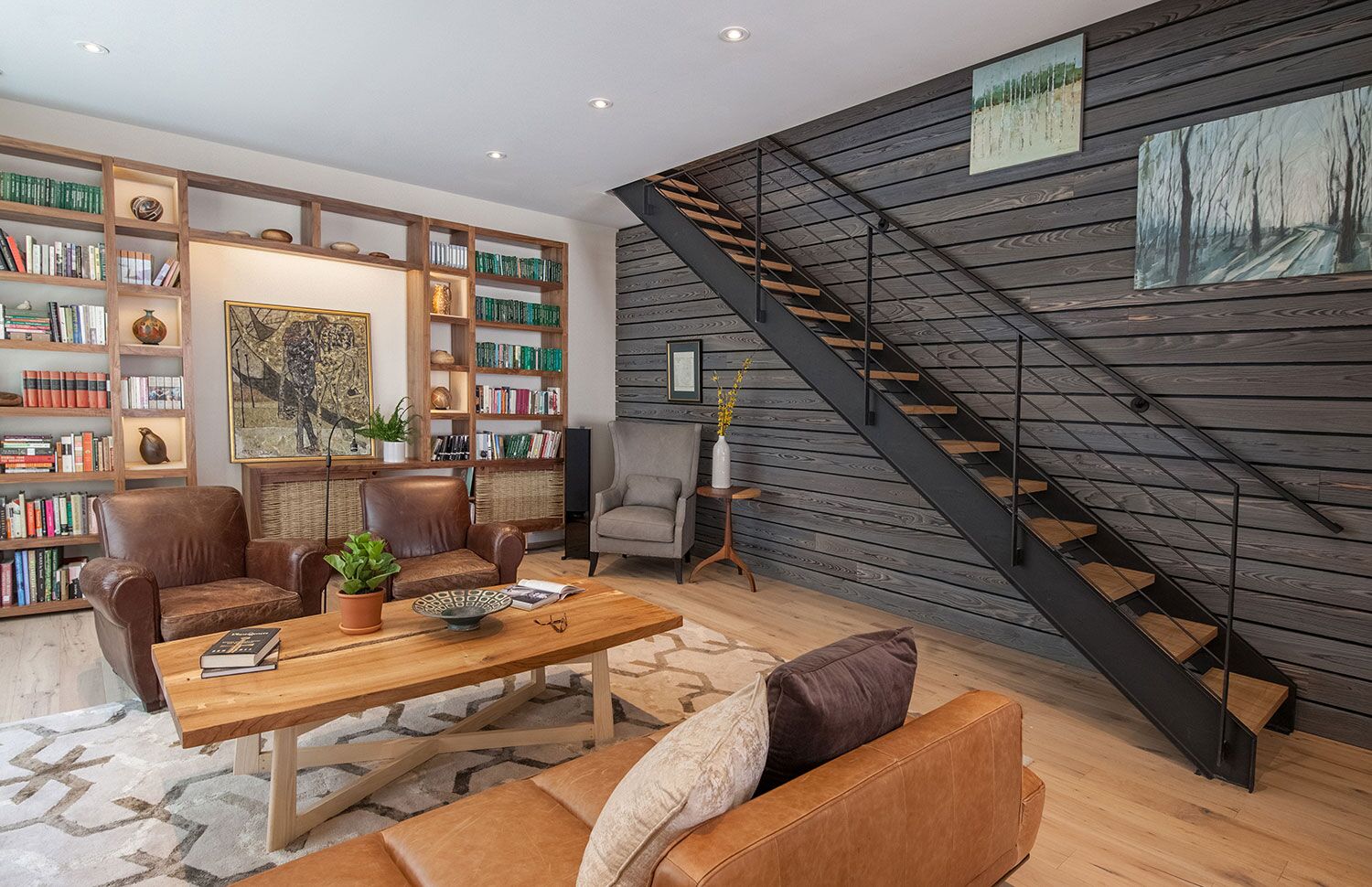 Located in one of Philadelphia's trendiest neighborhoods, this Shackamaxon Townhouse was designed to accommodate a newly retired couple who collects all kinds of art, including paintings, sculptures, pottery and more. Designed by Shila Scarlet Griffith of SG23 Design, this project utilizes KUJAKU shou sugi ban charred cypress for a unique accent wall that spans two floors.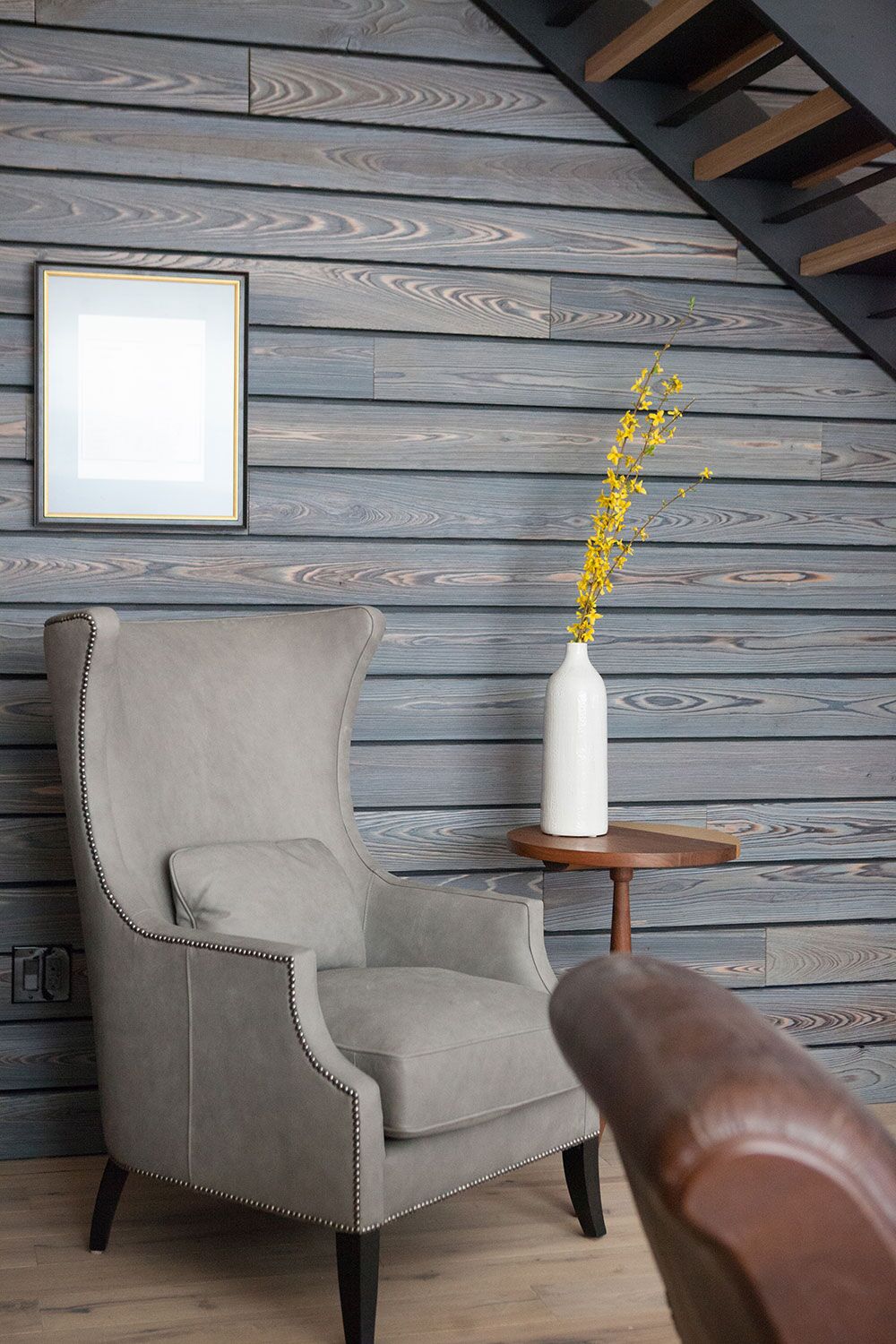 Because the owners are avid art collectors, Griffith designed the wall to easily hang and move artwork without compromising the material or the wall.
Griffith strives to take risks and use her creativity to design beautiful, functional spaces which in this case, combines modern architecture with antique fixtures. She brought the owners' shared vision to life with her ability to create one-of-a-kind features, including the slat accent wall.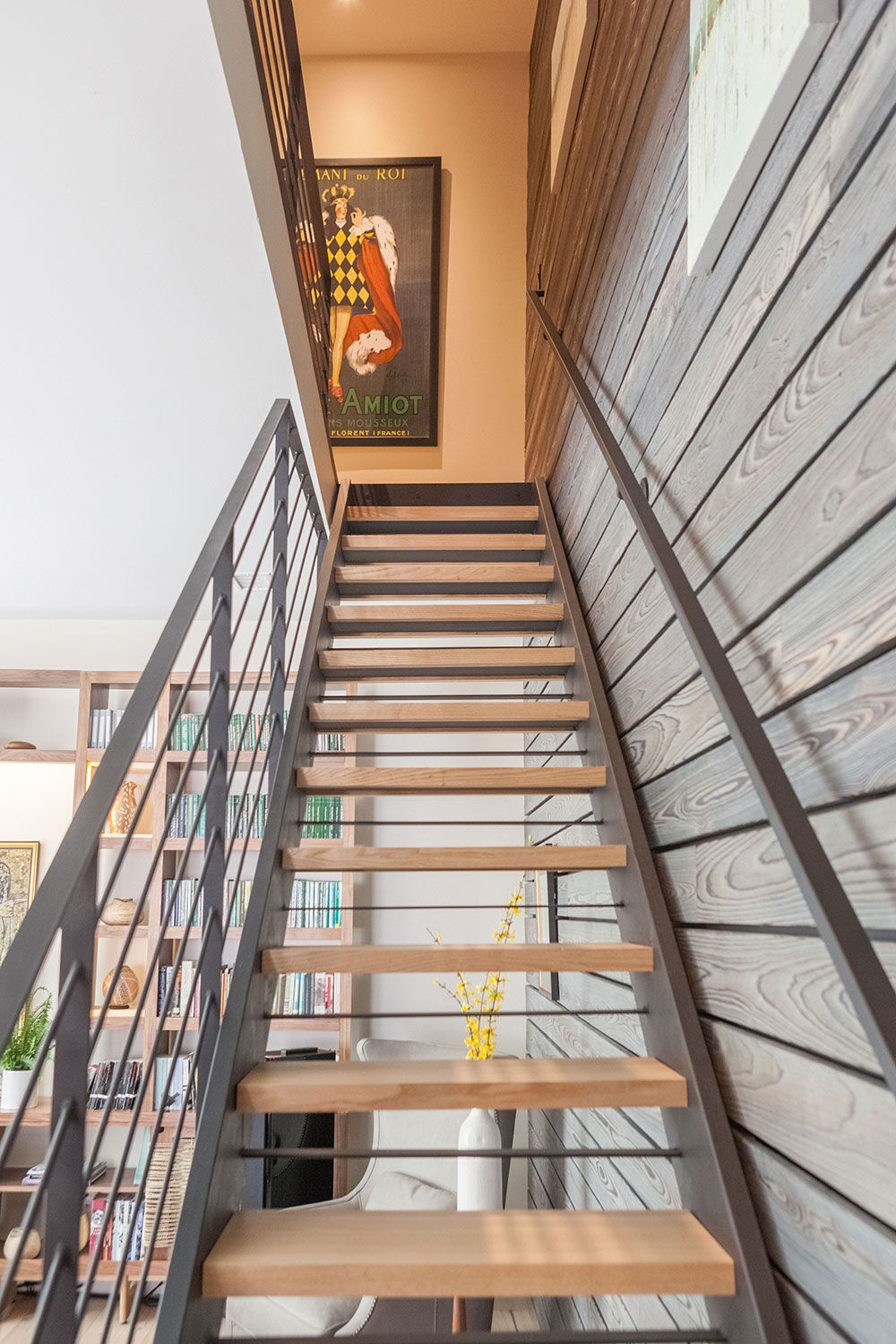 KUJAKU features CHARRED CYPRESS burnt in the Japanese style of shou sugi ban. It is carefully charred, misted with water, cooled, brushed and then stained/sealed. The top coat sealer is applied prior to shipping (for exterior applications, we recommend sealing the back side as well as the face). The burning process accentuates the wood grain and creates varying colors when viewed from different angles and in different light.
reSAWN's CHARRED offering includes cypress, western red cedar, Accoya, Kebony, black walnut, red oak, white oak and reclaimed hemlock that is burnt in the Japanese tradition of shou sugi ban. Our award-winning CHARRED products pay homage to the traditional Japanese technique of "shou-sugi-ban" aka "yakisugi" without being literal.
Click here for the full Shackamaxon Townhouse project write up.
Interior Wall Cladding:
reSAWN TIMBER co. – CHARRED collection