In an article published in the Vol. 3 2018 issue, Residential Design Magazine featured a case study on the Wayzata Residence, highlighting the use of reSAWN's NIGIRI shou sugi ban charred Accoya. Designed by Minneapolis-based firm Snow Krielich Architects, the Wayzata Residence is situated on a beautifully scenic location with incomparable proximity to Lake Minnetonka, one of the most popular lakes in the "Land of 10,000 Lakes". Matthew Kreilich, FAIA, who led the design on this project, chose reSAWN's NIGIR shou sugi ban charred accoya for the exterior cladding.
"It's burnt, brushed, and stained. As you get closer, you can see that the grain stands proud. It's not necessarily a weathered look, but there's an incredible softness to it," Matthew said in an interview for the article. "There's a quality to the lakes — with the light sparkling off the water. The wood is like that. It has a similar reflectivity." Viewed up close, the shou sugi ban charred accoya mimics the lively shimmer of the lake water.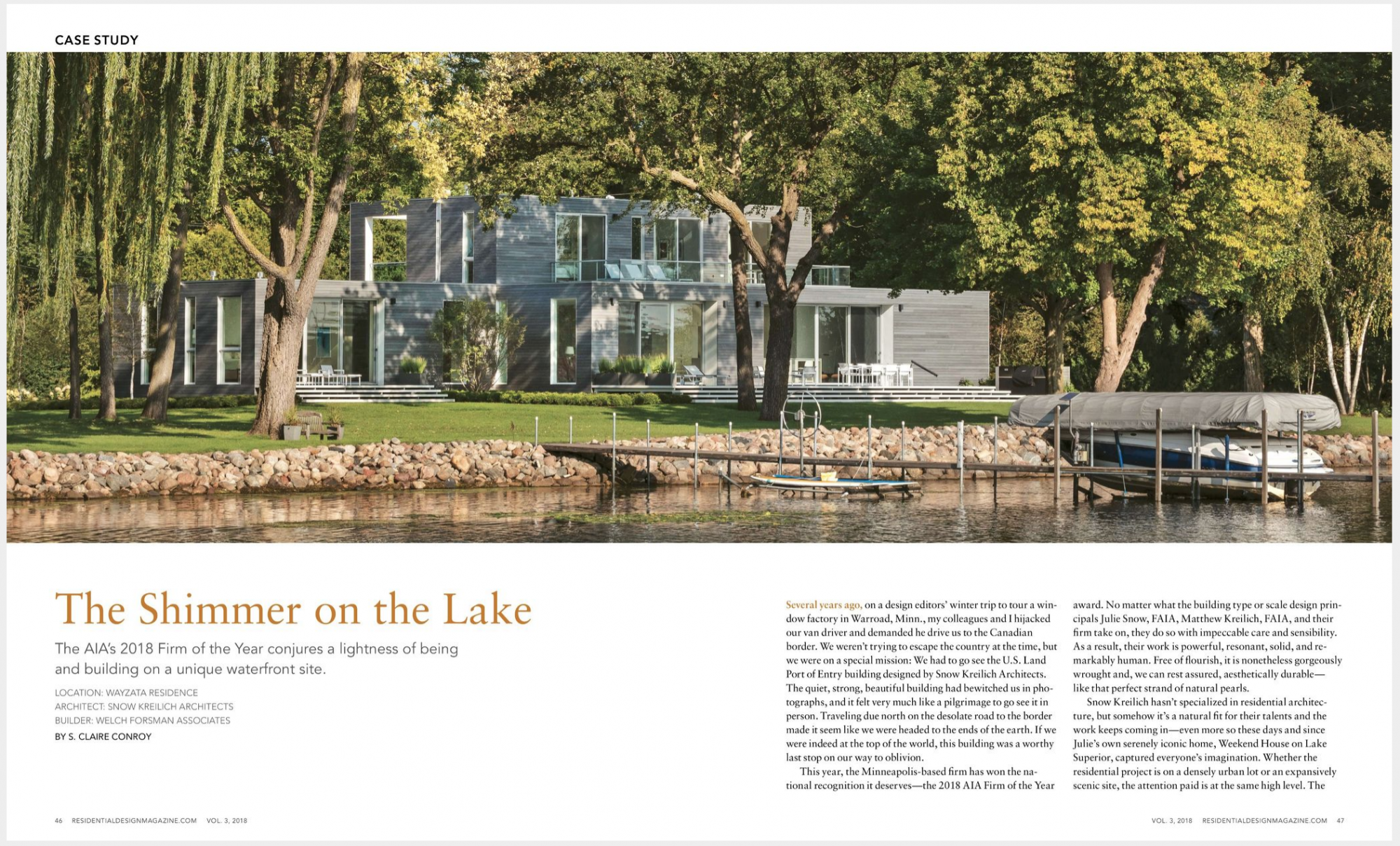 Accoya wood is the result of decades of research and development that has brought together a long-established, extensively proven wood modification technique and leading-edge patented technology – acetylation to create a high performance wood, ideal for outdoor use and challenging applications.
Shou sugi ban charred Accoya combines two naturally durable solutions. By significantly enhancing the durability and dimensional stability of fast-growing and abundantly available certified wood species, Accoya wood provides compelling environmental advantages over slow-growing hardwoods (which are often unsustainably sourced), woods treated with toxic preservative chemicals, and non-renewable carbon-intensive materials such as plastics, steel and concrete.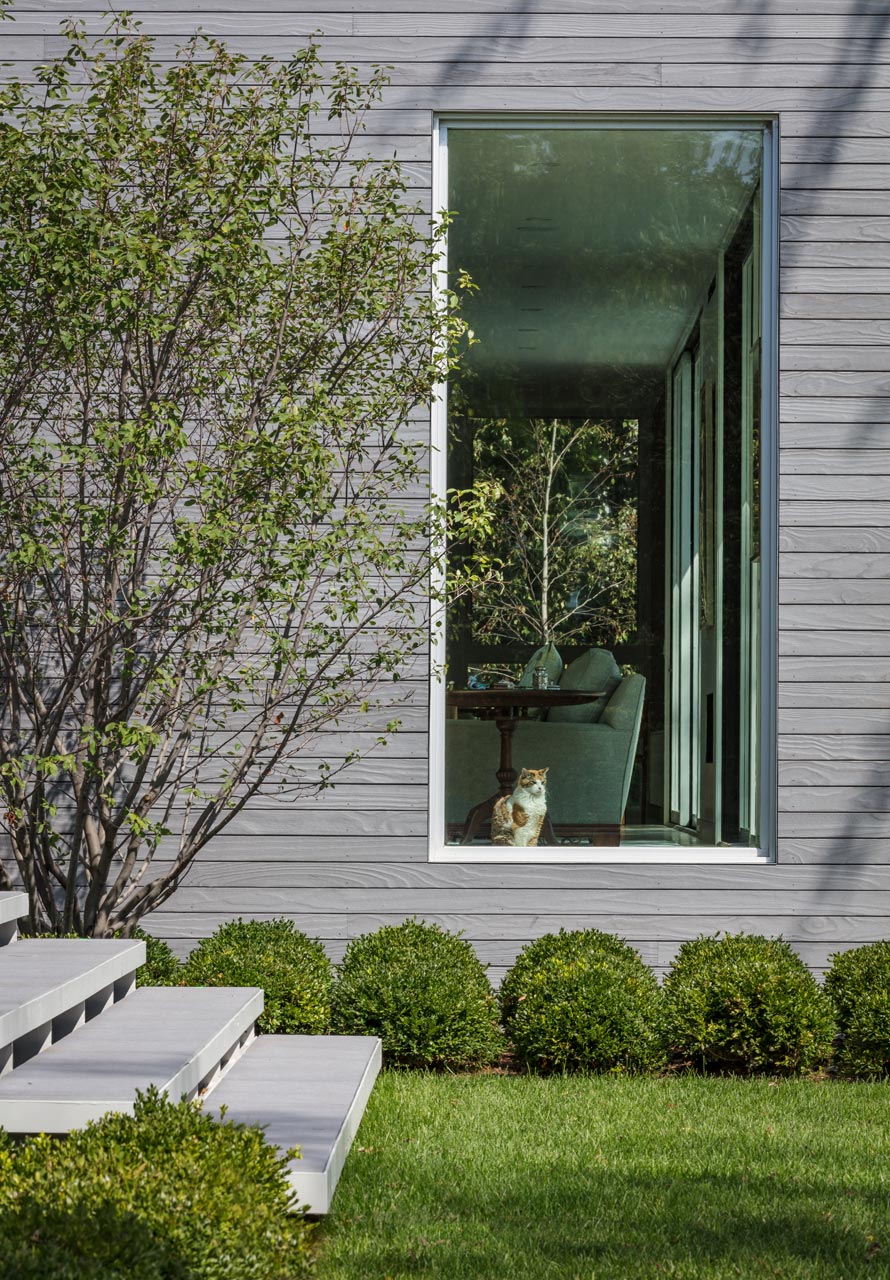 Snow Kreilich Architects is a nationally recognized and award winning architectural studio based practice in Minneapolis, Minnesota. The studio was formerly Julie Snow Architects, founded in 1995 by Julie Snow. With each project led by design principals Julie Snow and Matt Kreilich, the studio focuses on producing architecture that performs against multiple measures of design success. This focus has resulted in consistent design recognition for projects that rely on a fresh and intensive design investigation of every project. They have developed shared working methodologies that result in consistently intelligent buildings that are well conceived and carefully detailed.
Residential Design magazine is a fresh take on a subject designers and architects hold near and dear to our hearts: home design and construction. Creating something so important is more than a trade, it's a calling. The architects and builders who answer that call share a special passion for the work and it drives all that they do. Residential Design strives to fuel that passion and to provide the high-level, substantive information they need to make their clients' individual dreams come true.