In an article published in The New York Times Style Magazine, a pool house located on Shelter Island was featured, highlighting the use of reSAWN's MONOGATARI shou sugi ban charred cypress. Designed by Brooklyn-based firm General Assembly, the Shelter Island pool house was designed as a retreat and relaxation space for a busy mother and daughter duo. Lead designer, Sarah Zames, chose reSAWN's MONOGATARI shou sugi ban charred cypress for the exterior cladding.
Taking inspiration from the teahouses of Japan, Zames designed the interior of the 40-by-15-foot building with long slats of white oak and decorated the space with thin, tatami-like jute rugs and flat, cotton Japanese floor cushions used for meditating.
"The exterior is clad with 10-foot cypress boards that were charred by the Pennsylvania company reSAWN TIMBER co. using the centuries-old Japanese weathering technique known as shou sugi ban, in which timber is burned to render it waterproof." MONOGATARI provided the contrast needed for the design, and the texture of the material plays beautifully with the varying natural light throughout the seasons in the area.
Cypress is notable for its color consistency, density and hardness. Although cypress is a softwood, it grows alongside hardwoods and traditionally has been grouped and manufactured with hardwoods. The oils in cypress' heartwood make it one of the most durable woods when exposed to moisture conditions causing decay. Cypress trees are natives of the south. They are found primarily in wet, swampy areas along the Atlantic Coastal Plain from Delaware to Florida.
reSAWN's award-winning CHARRED designs pay homage to the traditional Japanese technique of "shou-sugi-ban" aka "yakisugi" without being literal.  Historically very specific in their definition, "shou-sugi-ban" and "yakisugi" have become common nomenclature for modern charred wood designs in general.  All of reSAWN's CHARRED products are made in the USA, in their facility in Telford, PA. reSAWN uses domestic wood species whenever possible, including Cypress from the Southern US, Cedar from the Pacific Northwest and domestic White Oak, Black Walnut, Red Oak & Ash as well as reclaimed woods from the US. Our diverse offering includes CHARRED modified pine from Kebony and Accoya, which are specifically designed for exterior applications.  Our shou sugi ban exterior designs have been carefully developed using modern finishes and incorporating reSAWN's many years of experience in the architectural & design specification market.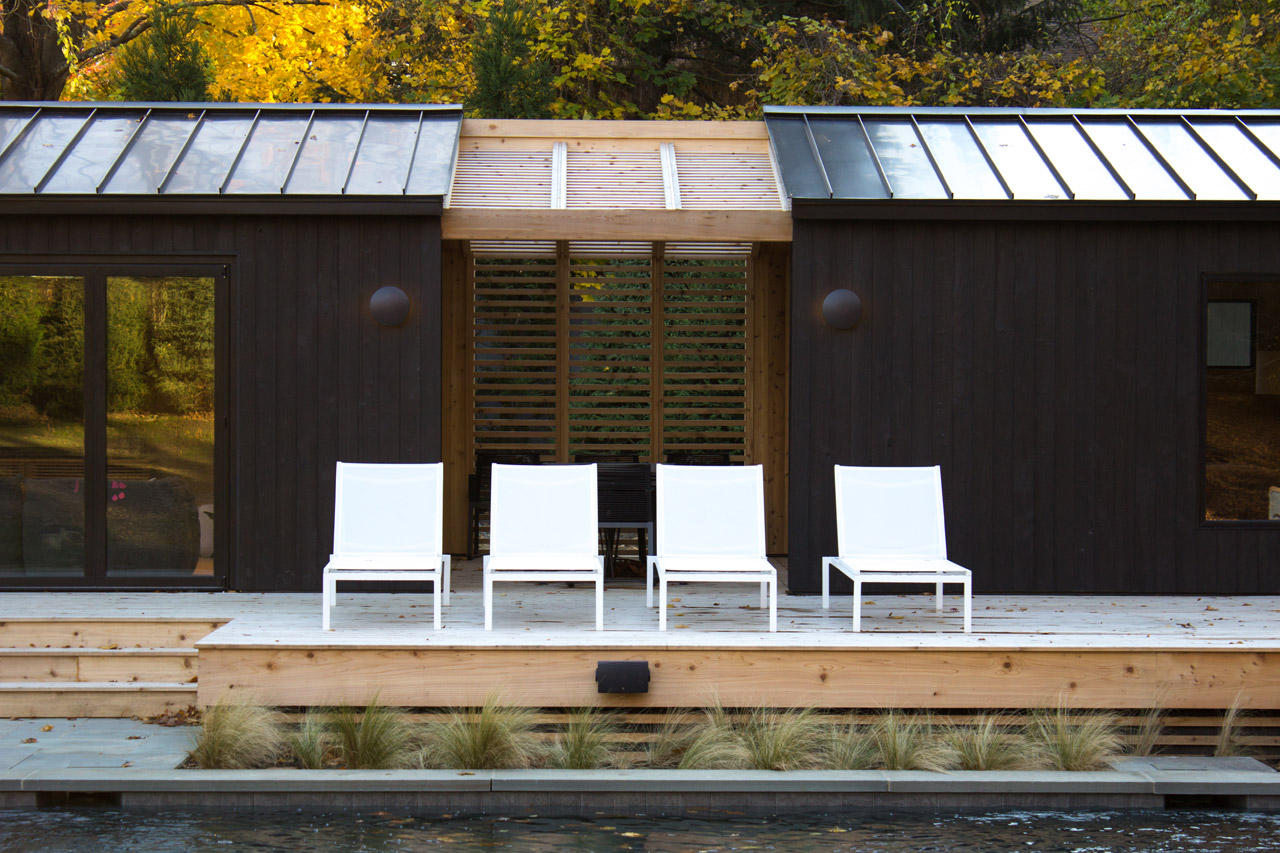 General Assembly creates award-winning spaces for work and life. They are a team of architects, interior designers, product designers and project managers who oversee every part of the process from initial sketching through site management, because great design is about the execution, not just the idea. They believe in letting the space dictate the design, guiding them to find unique solutions for each project rather than relying on the latest trend or a one-size-fits all approach. General Assembly aims to create beautiful spaces that work. And functional spaces that you will never want to leave.