2016 brought an abundance of charred shou sugi ban, reclaimed wood, FSC certified flooring, solid, custom built furniture, and sometimes a little bit of everything. From the Longport Residence and Commonwealth Joe to Sushi Ganso and the University of Delaware, reSAWN TIMBER co. focused on consistently providing high-quality products for commercial and residential projects both large and small. reSAWN intends to provide the best possible customer experience from the sampling phase through project completion, and continues to innovate by asking, "Could we be doing this better?"
There is much to be excited about in 2017, but for now, let's look back at 10 of our favorite projects from 2016.
Westport, RI Residence :: HAI shou sugi ban
reSAWN TIMBER co. worked closely with Vita Design Group and the homeowner of this modern Connecticut residence to specify our HAI shou sugi ban charred exterior cypress siding.  Amongst the more traditional clapboard siding frequently found throughout the neighborhood, this home stands alone a unique, modern design with many natural, sustainable elements – including reSAWN's CHARRED siding and a living roof.
Redwood City's 1300 Island Dr is a fabulous office space with 48,384 square feet and great amenities in the heart of Redwood Shores. Close by restaurants, shopping, scenic parks and easy parking & transportation. Gensler selected reSAWN's AMITY wide plank euro oak flooring for the lobby renovation at this amenity-filled tech park in Redwood City.
Located a brief ferry ride away from North Haven, NY, Shelter Island is a secluded coastal town with houses overlooking the water and ample places to watch the sunset. Upon arriving at the residence, an ivy archway with a rustic wooden door begins the path to the pool house that features reSAWN TIMBER co.'s MONOGATARI shou sugi ban charred cypress exterior siding.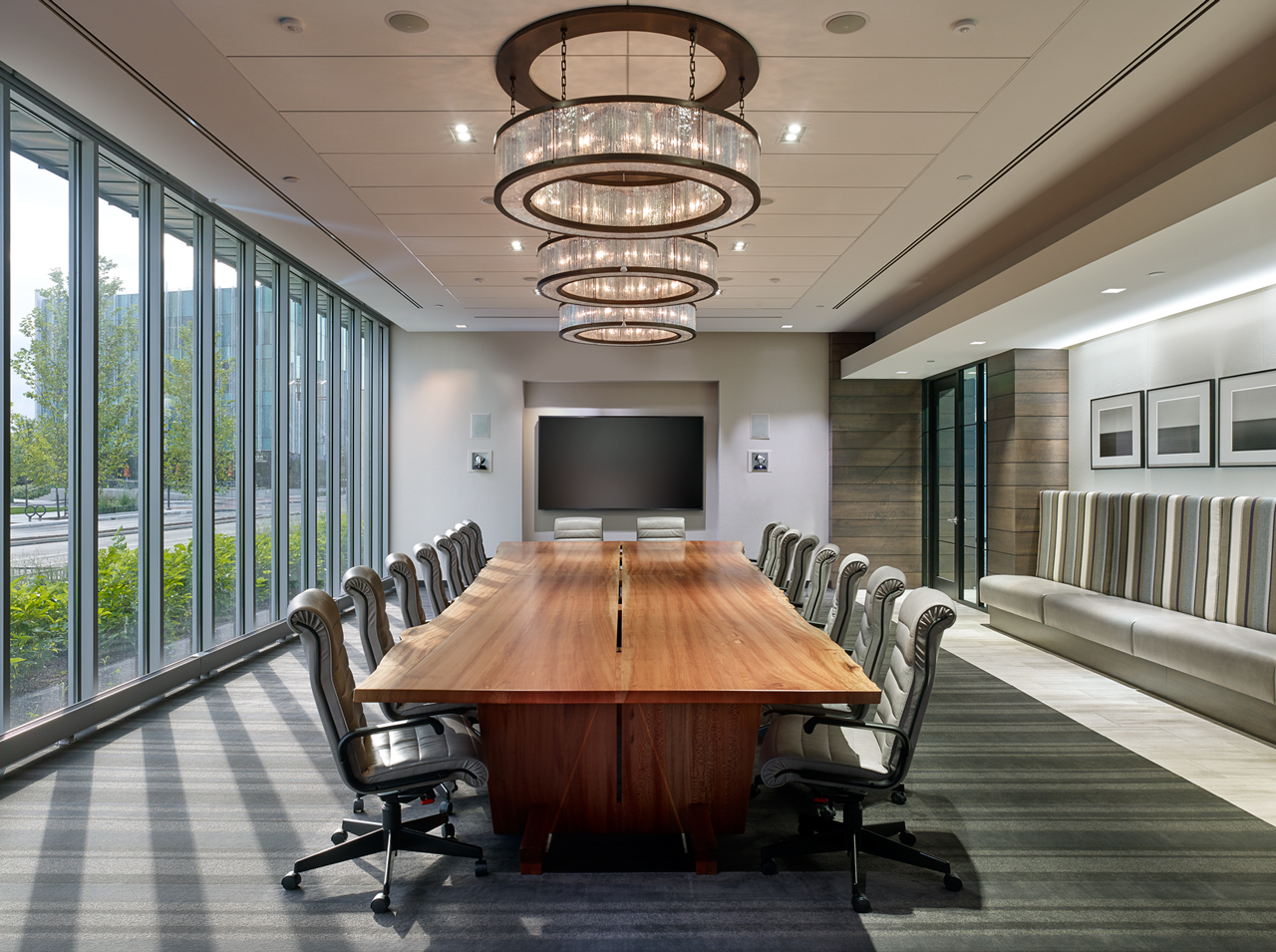 RSTco. worked closely with the principals of Fury Design to bring to life their vision for this massive & beautiful board room table for Franklin Square Capital Partners in Philadelphia. The table top & legs are made from rare and highly prized Live Edge Curly French Sycamore slabs.  The table width tapers to allow for ideal viewing of all parties.  The project also includes several cafe tables made from reclaimed wood wrapped in metal.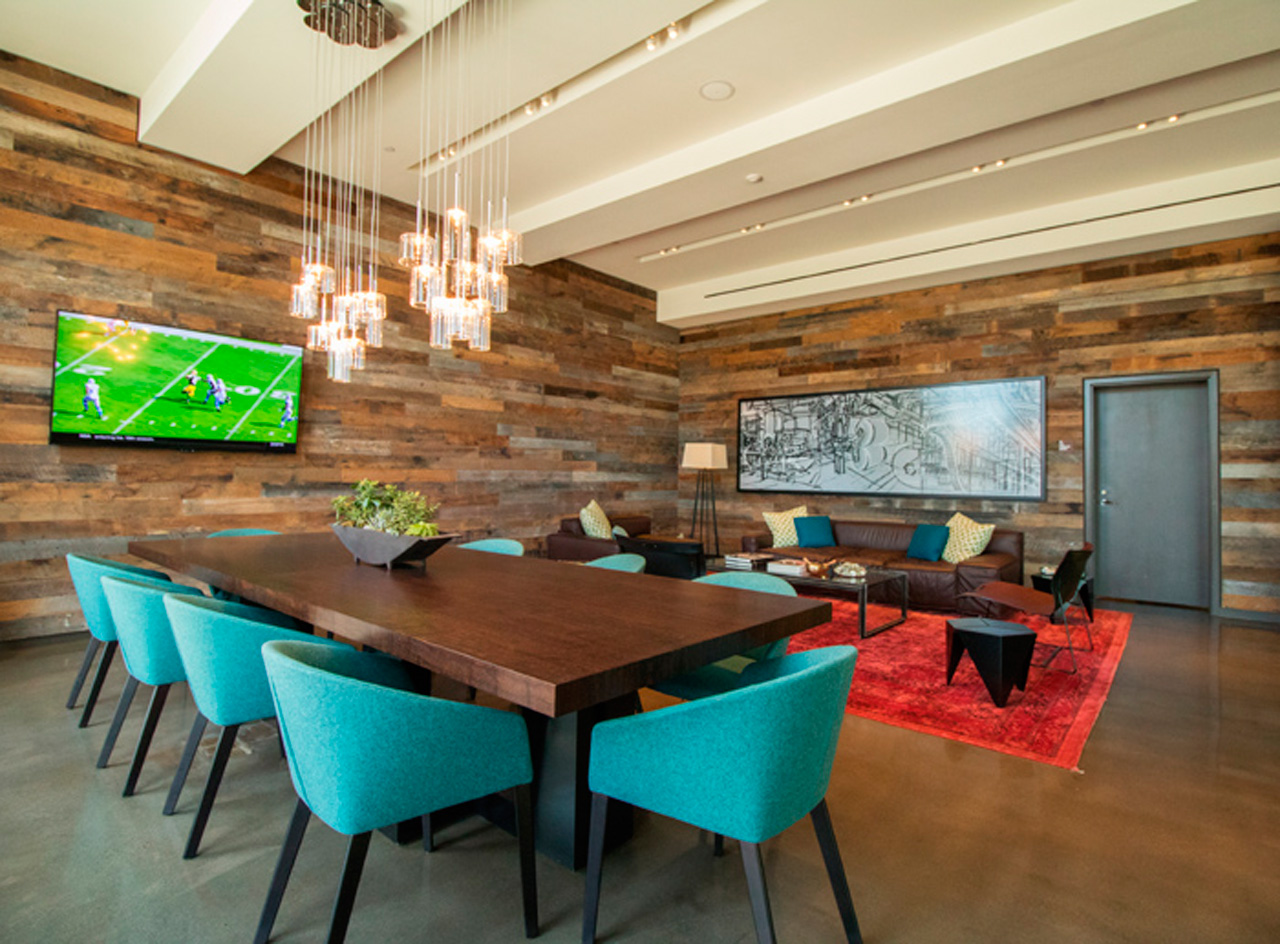 Ink Block is comprised of three different apartment complexes that have vastly different design themes. 3 Ink offers a traditional industrial design that includes warmer colors and wood integrated throughout the building, and houses reSAWN's WEATHERWORN reclaimed barn siding in the lobby.
Longport Residence :: shou sugi ban & white oak
This private residence is located in Longport, New Jersey. The beautifully renovated beach home features reSAWN's HOWAITO and SURETO shou sugi ban exterior siding, along with North American White Oak flooring.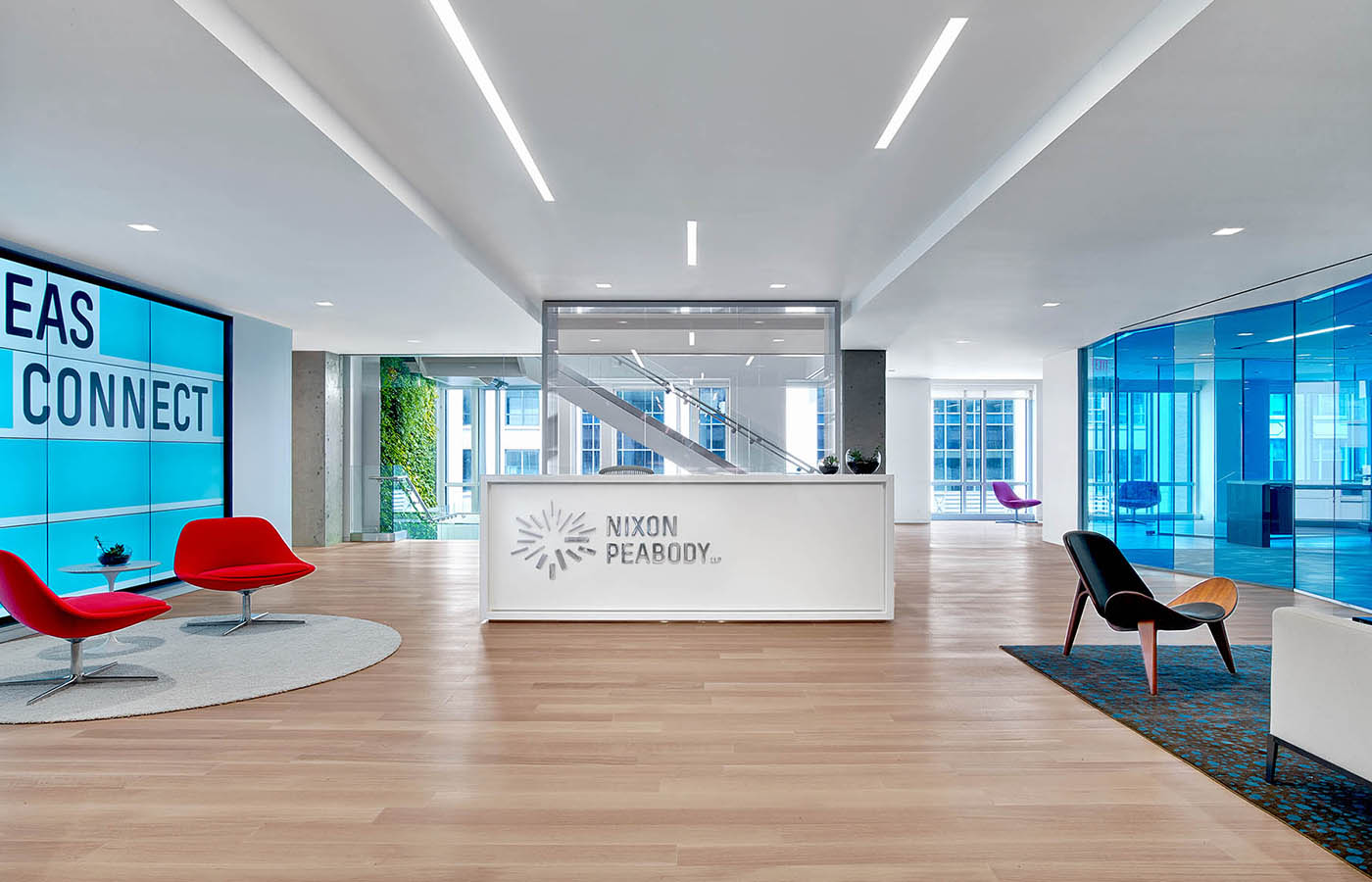 LEED-CI PLATINUM Certified
Located a few blocks away from the White House in downtown Washington, DC, this Nixon Peabody, LLP. location features reSAWN's FSC ® certified Rift and Quarter Sawn Select Grade White Oak flooring. With a modern design aesthetic that focuses on open floor plans and communal work spaces, the architect, Perkins+ Will, specified the FSC ® certified Rift and Quarter Sawn White Oak flooring as a beautiful, naturally colored design feature that is also sustainable.
Glover Park Hotel :: Reclaimed Oak Tables
reSAWN's custom furniture division – RSTco. – worked with streetsense and Parker International to build and finish 54 unique reclaimed oak tables for the restaurant.
Located in the coastal town of Bellport, the residence has a heavily wooded landscape and cul-de-sac neighborhood. The ocean is never too far away, though, with a stiff, salty sea breeze. It's the same breeze that requires the installation of a high-quality exterior wood siding. Studio DB specified reSAWN's MATSU charred shou sugi ban Accoya® for its superior exterior durability. A modified pine, Accoya® is a high performance wood that's ideal for exterior applications because of its increased product lifespan, dimensional stability, lower maintenance frequency, and improved carbon sequestration.
Boule & Cherie :: WHIPPED white oak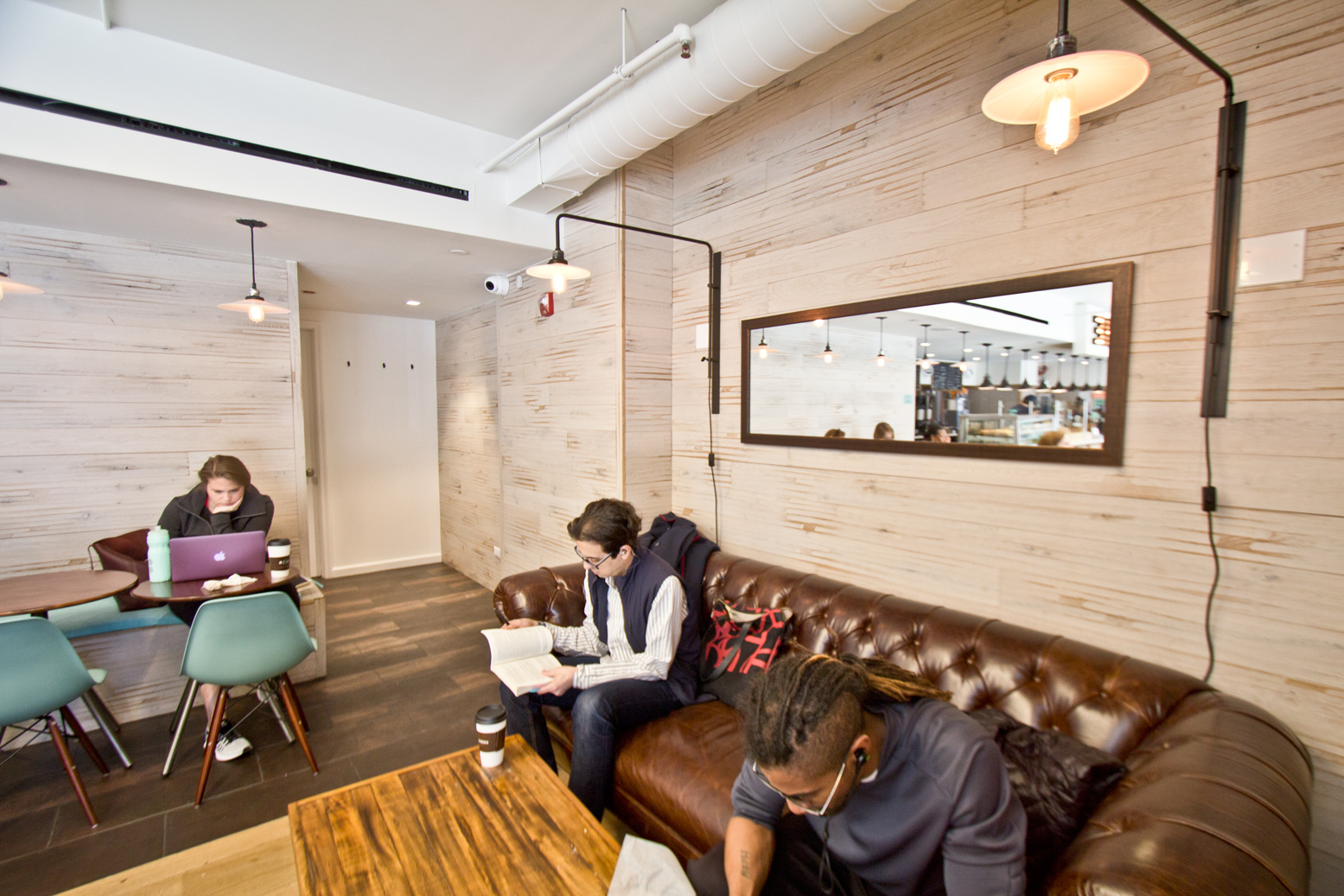 Boule & Cherie is a bustling Parisian bakery serving up coffee & pastries to patrons in Lincoln Square right by Lincoln Center.  BAHND DESIGN STUDIO specified reSAWN's WHIPPED white oak hand scraped wall cladding — a match made in heaven.
Think we missed a project? Let us know on social media or by email at [email protected]!